Anand Teltumbde is a Dalit scholar who is expected to surrender before the Mumbai court on Tuesday for alleged Maoist links. The rejection of his bail plea has created an uproar among activists, with even Prakash Ambedkar, the grandson of Dr BR Ambedkar, calling the case against him unconstitutional.
It's been three weeks since the lockdown was put in force in India, and most headlines have revolved around how well — or otherwise — our country has been dealing with the coronavirus pandemic.
But today, the impending arrest of one activist, Anand Teltumbde, has managed to pierce through that cycle. The hashtag "Don'tArrestAnand" was trending all of Monday on Twitter, accompanied by several appeals for solidarity.
Now is the time, more than ever, for those who believe in democracy and social justice to fiercely speak up for those who have been speaking out for us for years! #DoNotArrestAnand https://t.co/7hDqfro3Uq

— Umar Khalid (@UmarKhalidJNU) April 13, 2020
So who is Anand Teltumbde? And why is his arrest shrouded in so much controversy?
For starters, Anand Teltumbde is an academic, who is considered by some to be one of India's foremost public intellectuals. A civil rights activist, a PH.D in cybernetic modelling, and a past as a successful management professional, Anand Teltumbde has also authored books as well as a regular column in the "Economic and Political Weekly", which are often critical of the government, among other things. He has written extensively on Dalit rights and the anti-caste movement in India and is married to the great-grand daughter of Dr BR Ambedkar.
Last year @AnandTeltumbde and I spoke on #jallianwalabagh tragedy on April 13. Can't believe that someone as kind and erudite a scholar faces arrest threat tomorrow on Babasaheb's birthday.

— S lrfan Habib (@irfhabib) April 13, 2020
Dr Teltumbde has always been critical of wrong tendencies of all sides. He has not just always criticised the Sangh, he criticised Ambedkarites & Marxists too if they were wrong. This shows his ideological honesty!
How can such an honest thinker be arrested? #DoNotArrestAnand

— Jignesh Mevani (@jigneshmevani80) April 13, 2020
But over the last couple of years, the man has been awarded several other titles to go with his list of achievements. Most notably, "inciter of violence".
Teltumbde was accused of having stoked the fire that led to the Bhima Koregaon clash between Dalits and Marathas on January 1, 2018, and caused the death of a 28-year-old man. In August that year, the police raided his house in Goa, where he is a faculty member of the Goa Institute of Management, reportedly in connection with the violence.
The Maharashtra police later claimed he was also involved in a Maoist plot to assassinate Prime Minister Narendra Modi, an accusation that he has rubbished since. He was booked, anyway, under the harsh Unlawful Activities (Prevention) Act, which makes it extremely difficult for the accused to obtain bail.
What does it say about India that Prof Anand Teltumbde, an Ambedkarite intellectual & activist, is to be arrested (for no crime) on Ambedkar Jayanti tomorrow? #DoNotArrestAnand
Do not arrested Gautam. Release Sudha, Rona, Shoma, Arun, all political prisoners

— Kavita Krishnan (@kavita_krishnan) April 13, 2020
Teltumbde moved SC to have the FIR against him squashed. On January 14 this year, the apex court turned down his plea but gave him four weeks to apply for anticipatory bail. On February 1, the Pune court rejected his bail application, following which he approached the Bombay high court. While travelling to Mumbai to meet his lawyer, he was arrested by the Pune police. The arrest created quite a stir as the SC's protection against the arrest was in force until February 11. He was produced in court later that day and the judge to reject his bail ordered his immediate release.
On March 16, the Supreme Court bench comprising the judges Arun Mishra and Mukeshkumar Rasikbhai Shah rejected his anticipatory bail plea and gave him three weeks to surrender along with activist Gautam Navlakha.
Today, a day before his deadline to hand himself over to authorities, several public figures — including a number of MPs and MLAs — have called his arrest a matter of shame. The fact that his deadline ends on the birth anniversary of B R Ambedkar has also irked the petitioners.
"This is both tragic and shameful for all Dalits, Adivasis, OBC, and minorities on many counts for all of India. It marks a day on which this country will celebrate the 129th birth anniversary of one of its greatest minds and hearts, Dr Babasaheb Ambedkar and on which the mighty nationalist machinery seeks to crush the spirit that kept the flame of democracy alive in our midst," the letter written by the elected officials says.
The activist himself wrote an open letter to the people of India a day before his arrest. In it, he claims he has been falsely implicated on the basis of the five letters among the 13 that the police recovered from computers of two arrestees in the case.
"Nothing has been recovered from me. The letter makes reference to an 'Anand' a very common name in India, but the police unquestioningly identified it with me," it reads, going on to accuse the RSS of having a hand in his arrest.
Several online observers seemed to agree with his views, not least of all, Prakash Ambedkar, the grandson of Dr Ambedkar. He has called the case against Teltumbde "unconstitutional".
The case against Dr @AnandTeltumbde is completely fabricated & unconstitutional, where no substantial evidence was submitted before the court of law.
We condemn the actions of our Govt and warn them against the future arrest of Dr Teltumbde.
Stop the Witch-hunt#StandWithAnand pic.twitter.com/ymiyf9ZjKx

— Prakash Ambedkar (@Prksh_Ambedkar) April 11, 2020
Other influential members of the civil society also continue to condemn his arrest.
Can you get arrested for a crime you did not commit and for which there exists no proof ? In India you can. #StandWithAnand https://t.co/1exj1wKozQ

— Suchitra Vijayan (@suchitrav) April 12, 2020
"The slightest sign of independent expression from dalits, and the state descends upon them with brute force, incriminates them as naxalites, incarcerates them for years, and even kills them with impunity…"

Prophetic lines of @AnandTeltumbde now come true #DoNotArrestAnand pic.twitter.com/X9ngLkMYvd

— meena kandasamy || இளவேனில் மீனா கந்தசாமி (@meenakandasamy) April 13, 2020
In a heart-wrenching letter published in The Caravan, Teltumbde's daughters wrote, "As we look into our parents' eyes, we only see pain. They are both above 65 years of age. Our mother is the great-grand daughter of Babasaheb, Dr BR Ambedkar. Our father is an immensely hard-working individual who has fought his way to become an overachieving student, a scholar and a corporate heavy-weight. He chose to write in the interest of oppressed people, truly believing that he is doing it to protect the people of his own country, whom he so dearly loves. Is this the reward he gets for writing and publishing scores of books that the world appreciates, just because the establishment is uncomfortable with these?"
The anger around Teltumbde's arrest is not going to die soon. Let's hope that a man who fought for the rights of many, gets the justice he deserves.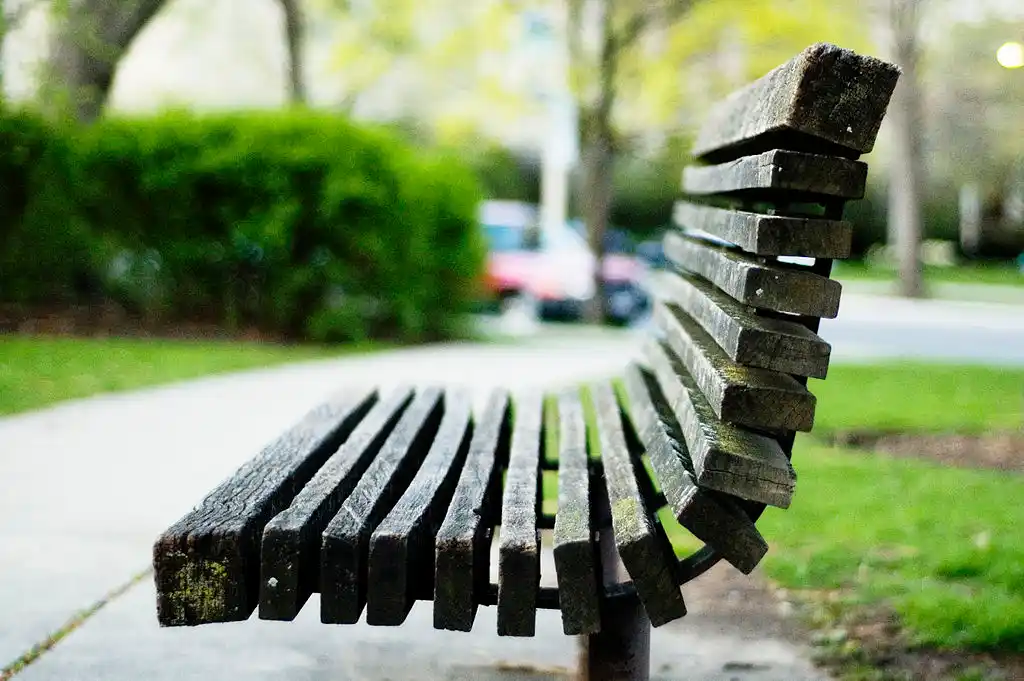 The Arré bench delivers stories that mattress. It hasn't achieved much sofar. But it's getting bedder.