Section 377 is dead, eradicated by a five-justice Supreme Court panel in the most eloquent, empathetic, and sincere way possible. Justice Indu Malhotra said that "History owes an apology to the members of this community and their families." What a great day to be alive and gay.
Section 377 has died its Second Death, a Biblical concept ironically reserved for the sexually immoral… and queer people across the country are ecstatic. A few hours ago, the Supreme Court of India excised an archaic remnant of Victorian morality — one which remained latched on to the Constitution even after Independence, like some contemptible parasite. It's taken way too fucking long.
Section 377 of the IPC was initially drafted by in 1838 by Thomas Macaulay, a virulent Indophobe who once claimed that "nobody could deny that a single shelf of a good European library was worth the whole native literature of India and Arabia". Hardly surprising that a man of his ignorance would draft a law so demeaning. Britain, of course, decriminalised its version of the law in 1967, leaving us to fester in their puritanical residue.
For the longest time, India did not recognise the right of queer people to exist, let alone their right to self-determination and identity. For someone born in the '80s, the notion itself was invisible, I didn't even have a vocabulary to understand my own desires. Fortunately, the next decade introduced me to international media, through which I observed the agency and comradeship of queer people living in the west. I was tempted to leave India behind, and find myself a life where I was recognised and wanted. So I did that.
After I finishing my undergrad in 2005, I left for Europe to pursue further studies. It was an entirely different world, exotic, overwhelming — and I, the 21-year-old sexless nerd thrown into the middle of this bustling gay paradise. Within two months, I had kissed a man for the first time (and obviously covered the remaining three bases that same night). The loss of my cultural innocence notwithstanding, what struck me the most was not getting that much-needed Vitamin D. It was the ease, the almost insouciant attitude toward alternative modes of life that are shared by Europeans. In India, I didn't have the nerve to even hold hands with the few gay friends I had – now I was making out with leather-clad French boys on a float during the Paris pride parade. Liza Minnelli was right: life was a goddamn cabaret!
This is the pernicious evil of legislation that draws boundaries between people, between emotions, desires and hopes.
And then it got better, when the Delhi HC redacted Section 377 in 2009, calling it unconstitutional. I was in Hamburg at the time, and a bunch of us queers got together, rented the student bar, and threw a little party in celebration. We had daiquiris with mini-dildo stirrers: The magnitude of this ruling was apparent on the community there almost as much as it was here. When I returned to India in 2011, I came out to my parents. They were quite bewildered, as Indian families are when exposed to something new. But this time I was confident, both in my queerness and in the protection of the law. My parents got used to it – I suspect not having to worry about me going to jail had something to do with it.
I was free to be me for the first time, in my country, in my language. A few people didn't like that.
Multiple religious groups had been petitioning the Supreme Court to overturn the Delhi HC ruling, which finally and unexpectedly happened in 2013. We were re-criminalised, once again open to abuse and discrimination. Now we suddenly had to be chaste in public, like automatons or straight men, refusing even allusions to affection. And then there was the chronic paranoia that innocent Grindr hookups might one day morph into blackmailing cops. My low point occurred when my boyfriend at the time dumped me because he did not want to face both social stigma and oppressive law. He returned to his hinterland hometown, and got married to a woman three years ago. They have a child. I still wonder how he's doing.
This is the pernicious evil of legislation that draws boundaries between people, between emotions, desires and hopes. What are we to do, when lawfulness now means we have to be punished for who we want to fuck, when constitutional justice means penalising us for consensual relationships?
But then, good things come when you work for it. The tireless actions of multiple lawyers, public groups, and NGOs have finally led us here, to the destruction of our colonial past.
The law is dead, as I've already said, and I'll say it again: the law is fucking dead, eradicated by a five-justice Supreme Court panel in the most eloquent, empathetic and sincere way possible. When India's Chief Justice, Dipak Misra, opened his statement with the importance of individual liberty and freedom of expression, we knew it was going to be spectacular. He began by placing a specific focus on the right to privacy, quoting Edward Coke's "a man's house is his castle" – an important precedent I feel, in these times of internet espionage and data mining.
Justice Misra doesn't stop being kickass here. His judgment further discusses the adversities faced by transgender folk, affirming that they have "stood firm with their formidable spirit, inspired commitment, strong determination and infinite hope and belief that has made them look for the rainbow in every cloud". This is the SC high command speaking of rainbows and hope in a landmark judgement! What a lovely, lovely day!
Justice DY Chandrachud then read out his concurring decision, resolutely stating that the core of the Constitution is equality for all in all regards, not only sexual freedom. This bodes particularly well as a leading step toward legal recognition in terms of property, right to employment, healthcare, and even marriage. Chandrachud goes on to create a sharp distinction between public morality and Constitutional morality, claiming in this case that the latter supersedes the former.
Isn't it just great to have a justice system which looks out for the meek even though society wants to gut them? Sure, but that's not all they did. Justice Indu Malhotra said in her ruling that "History owes an apology to the members of this community and their families" for the ostracism and discrimination they've faced.
An apology on top of everything else. From the goddamn Supreme Court of India. I honestly cannot express how I feel about all this. Read the judgment yourself: I am sitting here at my desk, hoping that my keyboard is waterproof. The whole statement is so powerful, so revolutionary, and yet tempered with compassion and acceptance. I knew victory would be ours, I just did not believe it could happen like this.
Now, before I go spend the rest of my day in quiet gratitude, I'll leave you with a quote by the German thinker, Johann Wolfgang von Goethe, the same one that opens the introduction to the SC judgement – "I am what I am, so take me as I am." Amen to that.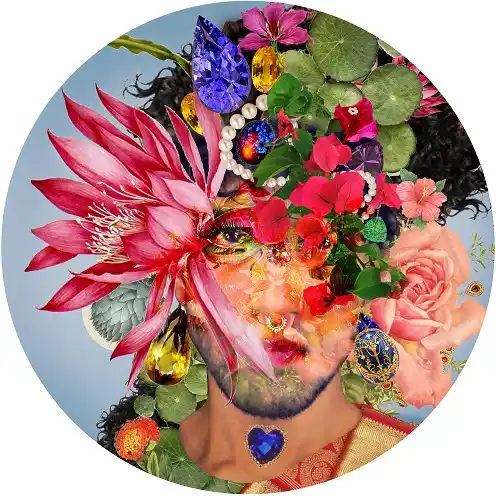 Genderqueer. Made a Faustian bargain exchanging a promising science career to be an itinerant bard. Occasionally wears clothes. Likes anything to do with human culture, pop or otherwise. Is actually a super-sentient hive mind in fleshbag disguise.