Swiggy's delivery executives are striking work in Chennai, Hyderabad, and Delhi over the roll back of incentives they were previously eligible for. Hailed as corona warriors two months ago, they braved the pandemic and continued doing their job.
The coronavirus pandemic brought economies across the world to a halt. Lockdowns have led to drop in trade, fall of revenues; employees are facing salary cuts and millions of people have lost their jobs. As is the case with every tragedy, the vulnerable face the most harsh consequences. It's even worse when these are the people who have been working throughout the lockdown to make life easier for the rest of us who have had the privilege to work home. Like the Swiggy delivery persons.
It was only two months ago that Swiggy was celebrating its delivery boys, who were braving the pandemic and doing their job. Now these Covid-19 heroes are being shunned.
Shukriya Kare- Our heartfelt thank you to all delivery heroes! https://t.co/hxIFbM5Edx via @YouTube @swiggy_in @DunzoIt

— Defeat Corona (@NoSylviaPlath) July 1, 2020
The food delivery service's executives have been on a strike in many cities, including Chennai and Hyderabad over the rollback of incentives that they were previously eligible for. The All India Gig Workers Union has stood with them, and Swiggy workers are now protesting in Delhi.
Swiggy workers strike tomorrow, 20th August in Delhi organised by All India Gig Workers Union. – https://t.co/jgLaFjMzzU
AIITEU stands in solidarity with Swiggy gig workers protest for their demands. pic.twitter.com/7TIcXp6C1p

— AIITEU (@aiiteu) August 19, 2020
"Our payout has been reduced drastically, which makes it difficult for us to even run our houses. If we can't run our house, what is the point of working with such a company?" complained one Swiggy delivery executive.
Hear out the @swiggy_in delivery executive explaining why he is protesting. pic.twitter.com/OwQhmVD5fn

— AIGWU – All India Gig Workers Union (@aigwu_union) August 19, 2020
Another Swiggy worker explained the process of rain allowance, which used to be around ₹20 and ₹40 before the pandemic and has now been reduced to ₹5. He said that there has been reductions in bonus and incentives across the board.
Swiggy worker in Delhi explaining the rain allowance, its reduction and manipulation of incentivised bonus data by @swiggy_in pic.twitter.com/gPDiNSCgJi

— AIGWU – All India Gig Workers Union (@aigwu_union) August 19, 2020
The All India Gig Workers Union issued a statement demanding Swiggy to reinstate monthly incentive components and to stop algorithmic manipulation of ratings and incentive payout. "Swiggy delivery workers are taking extraordinary risks by delivering food to people during this pandemic. The company cannot reward us by cutting our pay. Our demands should be met at the earliest," the statement said.
Here is our statement of workers' demands from @swiggy_in for reinstating monthly incentives and all incentive components to the ones before Aug 10, and to stop algorithmic manipulation of ratings and incentives payout. pic.twitter.com/dHkKd8CvJk

— AIGWU – All India Gig Workers Union (@aigwu_union) August 20, 2020
Protests had begun in Chennai on August 14 after Swiggy reportedly withdrew 20 weekly and monthly incentives that delivery executives were previously provided on meeting certain criteria. The striking workers had alleged that the new policy provides them only ₹15 per order compared to the earlier ₹35.
here's the swiggy workers' strike video with translated captions, pls amplify! pic.twitter.com/VvXtGJISYg

— ☕️🐛 (@theleafemoji) August 18, 2020
In a statement to Arré, Swiggy stated, "Over the last couple of days, we have had a positive dialogue with our partners to explain the revised pay-outs and assuage their concerns. As a result of this positive dialogue, most of our partners are back to delivering with us and we're serving 95% of the city of Chennai as of today (Thursday, Aug 20). We are glad that our partners were able to understand the revised service fee which continues to be the best-in-the-industry. Once again, we would like to assert that most active partners have made over Rs 45 per order in the last week, with the high performing partners making over Rs 100 per order. Our partners earn incentives over and above this making their monthly service fee much higher. NO active Swiggy delivery partner in the city makes only Rs 15 or lesser per order on an average. We understand the efforts put in by our delivery partners in making Swiggy accessible to consumers and maintain an honest approach in enabling a sustainable service fee."
Protests have been going on for days in Hyderabad as well. The Indian Federation of App-Based Transport Workers (IFAT), which has been supporting the stir, said that the aggregator must revise the payment structure and incentive structure upwards "considering the reduction in consumer demand and working hours".
"The change meant a reduction in their earnings from Rs 500-600 per day to less than Rs 200-300 after working for more than 12 hours. The delivery workers are already under huge financial stress since the last three months because of the lockdown and the company is being insensitive to their needs," IFAT said.
Why Swiggy delivery executives in Hyderabad have been protesting for five days https://t.co/6th6AM5EcV

— The News Minute (@thenewsminute) August 18, 2020
Gig workers have been among the hardest hit by the coronavirus pandemic, according to a survey by AppJobs. Almost 70 per cent of gig workers said they now have no income, and only 23 per cent have some money saved. Among gig workers and the self-employed, some 89 per cent are now looking for a new source of income. Over half of the gig workers said they had lost their jobs; more than a quarter had seen their hours cut.
Gig workers among the hardest hit by coronavirus pandemic https://t.co/caIHk1l1bZ pic.twitter.com/lpE8x39W56

— World Economic Forum (@wef) April 21, 2020
"As the fallout from the coronavirus spreads, gig workers' earnings have plummeted and many have become disgruntled about their lack of health care. Many others are also feeling economic pain from the outbreak — layoffs have hit workers in retailing, airlines, hotels, restaurants and gyms — but even as public health agencies have recommended social isolation to insulate people from the virus, gig workers must continue interacting with others to pay their bills," an article in The New York Times titled "Pandemic Erodes Gig Economy Work" pointed out.
Yesterday, we wrote about the lack of social safety net for gig economy workers during this crisis.

Today, Uber's CEO said this to financial analysts: "This situation certainly demonstrates the downside of attaching basic protections to W2 employment."https://t.co/XuH4T5Vxqp

— kate conger (@kateconger) March 19, 2020
As demand picks up and the economy keeps opening, one expects companies to honour their commitments made to its employees. India cannot afford to let its most vulnerable fall behind.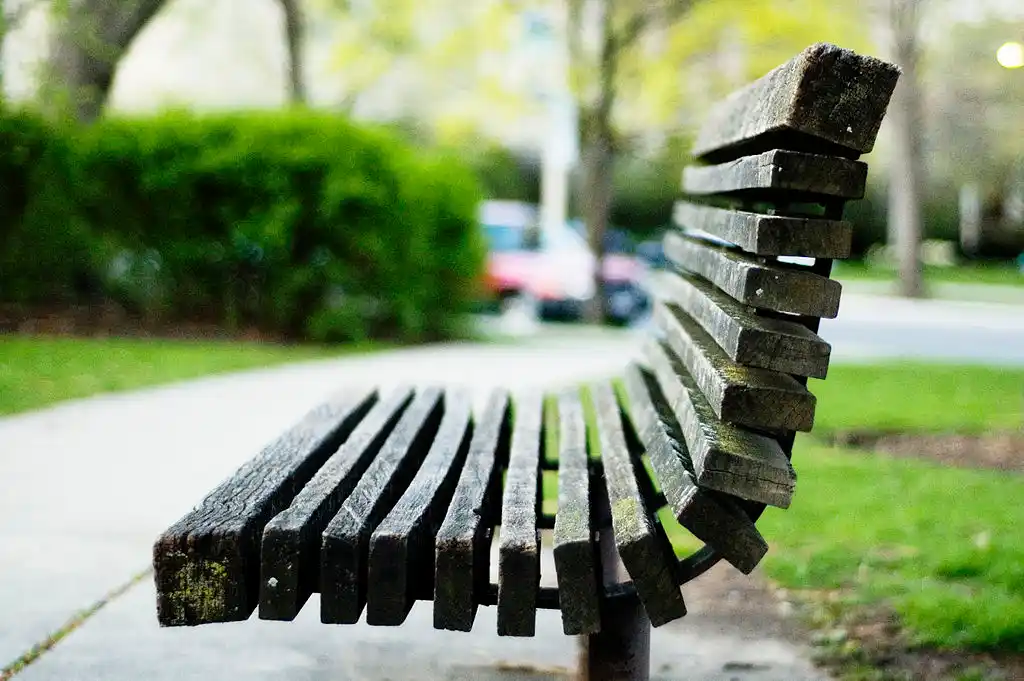 The Arré bench delivers stories that mattress. It hasn't achieved much sofar. But it's getting bedder.