On Tuesday, the Supreme Court ordered that Sudarshan News cannot air any further episodes of editor Suresh Chavhanke's show about "UPSC Jihad". Unfortunately, this is not Chavhanke's only transgression.
The editor-in-chief of Sudarshan TV, Suresh Chavhanke, who has been known to spread misinformation and bigotry on his channel for years, has been caught in the eye of a storm once again for an episode on Muslims "infiltrating" government services. Calling the show rabid, the Supreme Court on Tuesday said that it cannot air for now.
"It appears that the object of the programme is to vilify the Muslim community and make it responsible for an insidious attempt to infiltrate the civil services," said a three-judge bench. Two of the nine episodes of the show Bindas Bol have already aired on Sudarshan TV, but no more.
Kudos to the SC for coming down on hate speech: "'Purpose to Vilify Muslims':SC Restrains Sudarshan TV From Telecasting 'UPSC Jihad' Show. A bench of Justices Chandrachud,Indu Malhotra&K.M. Joseph made strong remarks against the tone and tenor of the show" https://t.co/7xS8jBwIH6

— Prashant Bhushan (@pbhushan1) September 15, 2020
The controversy began last month, after Chavhanke declared, in a clip he shared on Twitter, that the number of Muslims appearing and passing the UPSC exams is "suddenly" increasing, a trend that he went on to term "naukarshahi jihad".
#सावधान
लोकतंत्र के सबसे महत्वपूर्ण स्तंभ कार्यपालिका के सबसे बड़े पदों पर मुस्लिम घुसपैठ का पर्दाफ़ाश.

देश को झकझोर देने वाली इस सीरीज़ का लगातार प्रसारण प्रतिदिन. शुक्रवार 28 अगस्त रात 8 बजे से सिर्फ सुदर्शन न्यूज़ पर.@narendramodi @RSSorg pic.twitter.com/B103VYjlmt

— Suresh Chavhanke "Sudarshan News" (@SureshChavhanke) August 25, 2020
Tagging both Prime Minister Narendra Modi and the RSS in his post, the anchor went on to ask how his viewers would feel if "Jamia ke jihadi" were put in charge of important positions, drawing immense flak from those familiar with his past work.
Activist Saket Ghokhale had filed a complaint against Suresh Chavhanke.
Complaint filed in the court of Chief Judicial Magistrate, Ahmednagar, against Sudarshan TV's hate monger @SureshChavhanke.

These people aren't "fringe lunatics". They enjoy support directly from the govt.

Chavhanke tagged PM Modi in his hateful tweet. He knew he has blessings. pic.twitter.com/kseB7ilcjN

— Saket Gokhale (@SaketGokhale) August 28, 2020
Several others called for Chavhanke's account to be suspended, and for his tweet to be reported.
Have reported that Chavhanke tweet. You should too (don't amplify his hate speech by sharing that video)

— Prachi Joshi (@DelishDirection) August 27, 2020
Such hatred and in full display purporting as a media channel!?
It angers me as a citizen of India!
It angers me as the wife of an ex- bureaucrat and an ex-public representative.
It angers me to see some of my fellow Indians vilified!Punish this hate!!#ArrestSureshChavhanke pic.twitter.com/Ylv9w0Nvex

— Annu Tandon (@AnnuTandonUnnao) August 27, 2020
However, this is not the first time Chavhanke has made such outlandish allegations targeting Muslims. The editor is known, in fact, to have declared India to be a Hindu Rashtra multiple times, and proudly claims that his channel is meant only for Hindus.
He has also in the past been caught brandishing swords and guns in public, and was even arrested back in 2017 for inciting communal violence in Uttar Pradesh after airing an inflammatory programme on his channel.
Dear @HemantSorenJMM Ji

Suresh Chavhanke is a person of terrorist thinking. Muslim religion is targeted under the guise of journalism, this can lead to communal riots. Arrest this rioter immediately The journalist should have a pen, not a gun. #ArrestSureshChavhanke pic.twitter.com/IQ4H4057iv

— Sanjay Meena (@SanjayUkroond) March 9, 2020
As recently as March, the anchor made headlines once again after he questioned the way coronavirus clusters were colour coded. He said on Twitter that the most-affected zones should be coloured green and not red, and that the coronavirus-free zones should be coded in orange, a colour associated with the Sangh parivar.
#कोरोना प्रभावित ज़ोन के रंगों को निर्धारित करने पर मुझे सख्त आपत्ति है..

जहां सबसे ज़्यादा पॉज़िटिव है वो "रेड" नहीं बल्कि "ग्रीन ज़ोन" कहा जाए और #Corona मुक्त क्षेत्रो को "ऑरेंज ज़ोन" माना जाय..#Covid_19india @narendramodi @rashtrapatibhvn

— Suresh Chavhanke "Sudarshan News" (@SureshChavhanke) May 3, 2020
That same month, he took an "oath" to carry out an "economic boycott" of all "rioters" and "traitors" in this country while addressing a room full of MLAs in Jharkhand. And two years prior to that, in 2018, he attempted to connect a violent incident in UP's Bulandshahr to a Muslim congregation over 40 kilometres away from the site.
An old Newslaundry report has also surfaced after Chavhanke's latest video, revealing the full extent of his bigotry, including claims that he once created a fake account posing as an imam so he could argue with himself on Twitter, and that his channel was deliberately attempting to portray Muslims as extremists.
The report also claimed that his channel was sponsored by the Uttar Pradesh government and hence supported financially by taxpayers.
In September, US-based NPR producer (was made to?) quit over a tweet offending Hindus.

In India, you can call for the genocide of Muslims on television channels and receive funding from the Uttar Pradesh government. Expect no outrage. https://t.co/xc4Kq4TnOd

— Manisha Pande (@MnshaP) October 30, 2019
If that wasn't proof enough of Chavhanke's bigotry, he also once put out an advertisement for job openings at Sudarshan TV that said Muslims could not apply for the position. With his latest allegations of "UPSC jihad" now earning the ire of the Supreme Court, let's hope we have seen the last of such hate-mongering.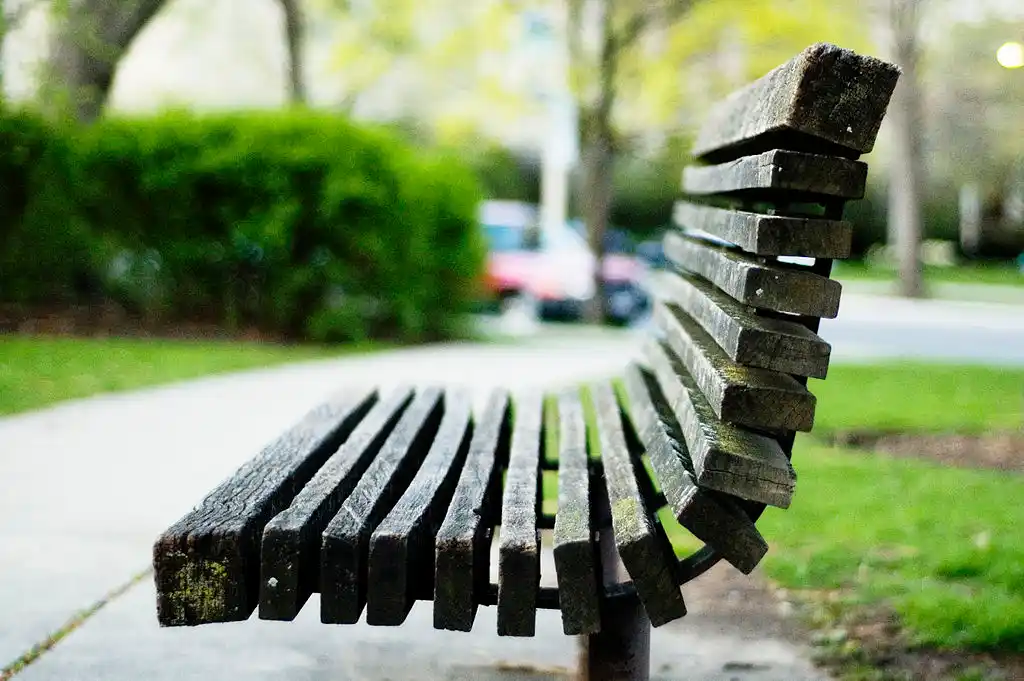 The Arré bench delivers stories that mattress. It hasn't achieved much sofar. But it's getting bedder.