With little assurance from the government or the Supreme Court, students continue to protest the Centre's decision to hold JEE and NEET exams. Some students have taken to a protest fast, others are mobilising a massive online campaign through #SATYAGRAHagainstExamInCovid.
The year 2020 is proving to be a testing time for students in India – quite literally. While the nation's coronavirus count has crossed over the 33-lakh mark, the Centre's decision to hold the JEE (Mains) and NEET (UG) examinations continues to hang over the heads of these aspiring candidates. Students have since turned to social media to make their collective concerns heard.
National Students' Union of India (NSUI) president, Neeraj Kundan along with eight other members has resorted to hunger strike as a #SATYAGRAHagainstExamInCovid movement in protest against the "cruel and irresponsible" decision of the government amid the pandemic.
National President @nsui Shri @Neerajkundan and members have begun the hunger strike in staunch protest against the cruel and irresponsible decision of the govt to call for national exams during a health crisis.

Postpone exams and save our students.#AntiStudentModiGovt pic.twitter.com/hoia2rziWa

— Youth Congress (@IYC) August 26, 2020
Wake up Education Ministry,
Before it's too late !!

Irresponsible Decision of Government,
Puts Students at Health Risk.
Congress @NSUI stands united with student in this fight.#PostponeJEENEET_Today #AntiStudentNarendraModi #AntiStudentModiGovt #JEENEET pic.twitter.com/agmeVaBdiq

— Satveer Choudhary (@SatveerINC) August 27, 2020
It's important to note that students are not against appearing for exams but strongly oppose the "timing" and the circumstances within which lakhs of candidates have to prepare for these competitive exams. It's a matter concerning not just their personal and mental well-being but also that of their families which will be at risk.
"Students are not against the exams. Students are against the timing of the exam." – NSUI National President Shri @Neerajkundan #HungerStrikeForStudentsSafety #AntiStudentModiGovt pic.twitter.com/1SiPuOCdYa

— NSUI (@nsui) August 26, 2020
Calling the decision taken by the government "irresponsible and silly", a NEET aspirant pointed out the double-standards of the officials to Newslaundry. "They themselves have virtual meetings… but they expect lakhs of us to physically sit for the exams. Are we resistant to Covid? What if I get affected by the virus? Who will take the responsibility, the human resource ministry or the Supreme Court?"
Ironically, last week the Supreme Court had dismissed a plea seeking postponement of the national exams. Stating that a "precious" academic year of students "cannot be wasted" further, the SC gave its verdict that didn't go down well with the student bodies across the nation.
The Supreme Court had last week dismissed a plea seeking postponement of the two exams amid spurt in the number of COVID-19 cases, saying 'precious years' of students "cannot be wasted" and life has to go on.https://t.co/BswEX6b7BA

— The Wire (@thewire_in) August 26, 2020
As #INDIAagainstExamsInCovid and #PostponeJEE_NEETinCovid made it to Twitter trends, the All India Student Association (AISA) stood in solidarity with the students by dressing in black outfits.
Look students have started the protest against exams in COVID!

Have you? Please send your photos and videos to us. We will share them to the world!

Lets Rise and Fight back pic.twitter.com/MEwEFiQ0qu

— AISA (@AISA_tweets) August 27, 2020
Postponing of NEET-JEE examinations aside, AISA has also demanded CBSE Compartment, Final Year Exams and Gujarat Purak Pariksha be cancelled for the rest of the academic year.
Exams to be Postponed

✓ NEET-JEE exam
✓ UPSC
✓ CLAT
✓ NDA
✓ University/College Entrance Exams
✓ Other Entrance Exams

Exams to be cancelled

✓ CBSE Compartment
✓ Final Year Exams
✓ Gujrat Purak pariksha

Can we agree to say#INDIAagainstExamsInCovid & fight UNITEDLY?

— AISA (@AISA_tweets) August 24, 2020
In an interview with DD News, the Union Education Minister, Ramesh Pokhriyal "Nishank" stated that 85 percent of JEE aspirants had already downloaded their admit cards which were released amid their protests. Agitated by his statement and lack of empathy, on Wednesday students campaigned against the exams by burning their admit cards.
👉To counter Govt's admit cards excuse, students are putting pictures of burning their admit cards

👉Shamelessly, news channels & their employees are trying hard to back the government

👉Fact is their salaries are funded by coaching centres

👉#PostponeJEE_NEETinCOVID trending pic.twitter.com/4M2OFLySWi

— Saahil Murli Menghani (@saahilmenghani) August 26, 2020
"If downloading the admit card means we are ready for the exam then what does burning mean?" one student asked.
If downloading the admit card means we are ready for exam then what is burning means?#AntiStudentModiGovt #POSTPONEJEE_NEET #JEE_NEET @narendramodi @AmitShah @DrRPNishank @ndtv @republic pic.twitter.com/Iwvs28wrRJ

— Gaurav (@Gaurav82697728) August 26, 2020
Besides the corona scare, at present students from the states of Bihar and Assam are further challenged by calamities like floods and earthquakes. Multiple states are yet to lift their lockdown owing to which public transportation is still infrequent.
Listen to @Kamalakar_Shete on how difficult it is for him and other students to travel from rural areas to give exams.

Modi govt listen and cancel/postpone exams in pandemic.#Rise_AgainstExamsInCovid pic.twitter.com/jneRwbQyiT

— N Sai Balaji | ఎన్ సాయి బాలాజీ (@nsaibalaji) August 27, 2020
Several #JEE2020 #NEET_JEE aspirants have reached out to us about the problems they are facing with the exams
1. Possibility of getting #covid putting parents at risk
2. Lack of intercity buses/ trains
3. Floods

The Government refuses to listen #PostponeJEENEET_Today pic.twitter.com/Gj73BT0mBk

— Faye DSouza (@fayedsouza) August 27, 2020
With "Student Lives Matter" raising a much needed conversation, politicians aren't far behind in picking up the issue.
I have written to the Hon'ble Prime Minister, Shri @narendramodi ji on the health risk that the proposed exams of various streams, and entrance exams, would have for students and families across India and for his personal intervention. pic.twitter.com/nBAk0Ef7od

— Aaditya Thackeray (@AUThackeray) August 24, 2020
Seven chief ministers of non-BJP ruled states on Wednesday decided to jointly move the SC's decision on the issue. TMC's Mamata Banerjee, who led the proposal, is said to have written to PM Narendra Modi about the pressing matter at hand. In the virtual meeting, Congress chief Sonia Gandhi expressed that the party was ready to support the students and would take the needed steps in their interest.
NEET-JEE aspirants are worried about their health & future.

They have genuine concerns of:
– fear of Covid19 infection
– transport & lodging during pandemic
– flood-mayhem in Assam & Bihar.

GOI must listen to all stakeholders & find an acceptable solution.#AntiStudentModiGovt

— Rahul Gandhi (@RahulGandhi) August 26, 2020
True to their words, Congress has also announced protests in their ruling states on August 28 in front of the central government offices and headquarters alongside the online campaign, #SpeakUpForStudentSafety.
While the government has stated that safety protocols have been issued, it has done little to ease the worries of the students and their families. Will the grievances of the students find an echo on national television?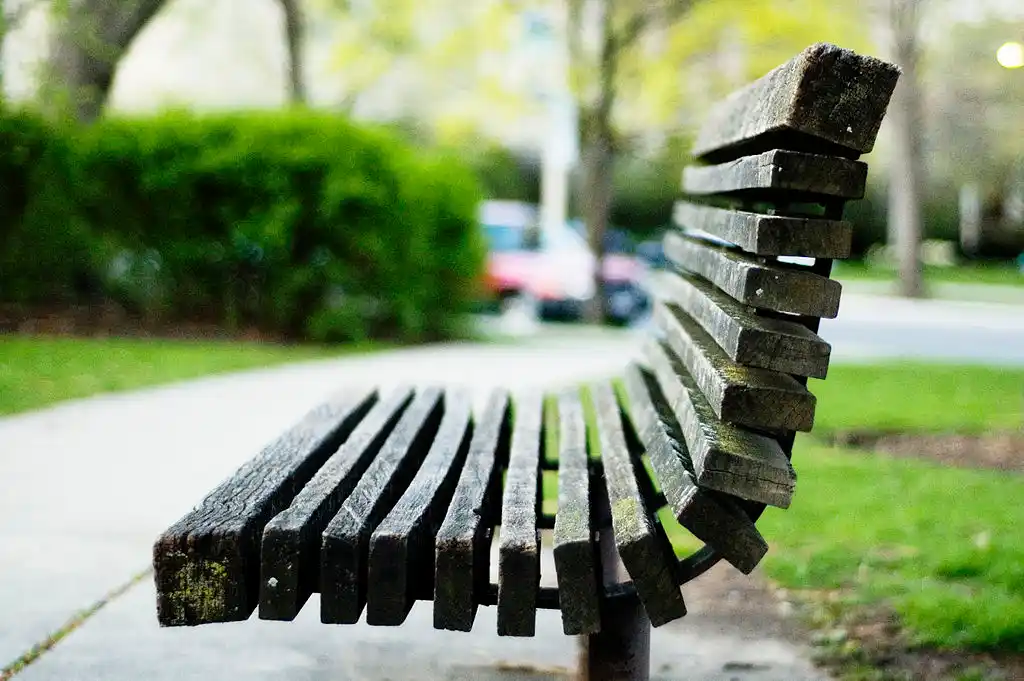 The Arré bench delivers stories that mattress. It hasn't achieved much sofar. But it's getting bedder.