Around the Isha Ambani-Anand Piramal wedding, a number of comparisons did the rounds, questioning the Ambanis' "gross" display of wealth in a poor country. But how come "middle-class" people like us don't feel the same guilt we expect the Ambanis to naturally feel?
Imagine if someone printed out your Vodafone bill of ₹1,000, and used it as material for an emotional video pointing out that you could've bought 1,000 Mango Bites for a 1,000 starving children instead of being such an elitist. Would you think that that was:
a) Someone outing your grand plan to starve a thousand innocent children, or
b) A pretty unfair comparison to make considering that's the minimum amount you'd expect to pay for unlimited 4G these days?
In the fuss around the Isha Ambani-Anand Piramal wedding, a number of these comparisons were doing the rounds, questioning how the Ambanis felt okay putting on such a gross display of wealth, especially considering such a massive chunk of this country struggles to put food on their plates. There's probably some basis for this: The venue for the sangeet, a palace in Udaipur, was decorated like the inside of a jewellery store, high-profile guests were flown in on private jets, and 300 BMWs were shipped to Rajasthan a week prior.
Immediately after this information was made public, videos circulated discussing how the ₹700 crore could have been better spent – 64 lakh iPhones, 2 crore pairs of Jockey underwear, 1 assembly election, etc. You know, the usual… according to upper-class folks like us.
The implication was obvious: The Ambanis had decided to spend all this money on putting on a big show for themselves, instead of the things we wanted them to spend it on. Can't think of anything more selfish than that!
Honestly, the sad truth is that in a country like our's, a similar video could have been made about any of our supposedly middle-class lives. No matter how frugal you may think you're being, there's always going to be someone looking on wondering how you can afford to be so obnoxiously rich. You could join the cheapest gym in the world, and someone with two evenly sized rocks will scoff at you.
It's the same situation here. Sure Isha Ambani's wedding card cost as much as Deepika, Anushka, Sonam, and Priyanka's lehengas combined. But then you could also argue Priyanka's lehenga was by itself the average six-month income of government school teacher, and in turn that the teacher's salary would be a massive amount for a rickshawallah, and so on.  
"We can joke about how everyone probably wiped their butts with old ₹500 notes, but we'll also have to acknowledge there're a million people out there saying the same thing about us. "
You probably thought it was a great idea to go to a bar named after a South American drug lord, and spending a few thousand rupees because the DJ played a really shitty remix of a vaguely familiar song from your childhood. But the guy serving you probably went home and told his family that he saw the most obnoxious display of wealth he's ever seen. "Who orders a round of shots just because they played 'Backstreet's Back?'" he probably asked his wife. "Who eats a plate of chopped aloo for ₹200?"
How come we aren't expected to feel the same guilt we expect the Ambani family to naturally feel? How do we justify shelling out that little extra for truffle oil on our pizza, when there are people who probably struggle to put a vegetable on their plate? It's simple: We arrogantly argue that it's our money to spend, it's not like we are hurting anyone, and so we shrug off any suggestion of responsibility for anyone else's life.
So what's with all the Ambani hate? It's a bit absurd that we're comfortable criticising the Ambanis' obnoxious display of wealth while fawning over pictures of Deepika and Ranveer. Is it because we love to hate the Ambanis because they're the ones at the top of the pyramid, leading a billion have-nots all the way down to the man who works in the fields everyday for ₹1,000 per season? Or are we saying those who have it better than us, got it by stealing, and those who have it worse, probably didn't work as hard?
We can roll our eyes all we like at headlines announcing that Beyoncé performed at the wedding, and joke about how everyone probably wiped their butts with old ₹500 notes, but we'll also have to acknowledge there're a million people out there saying the same thing about us. About our weird habit of buying Fitbits and not running anywhere. About this trend of fine dining on old steel plates. About… This can go on for a while.
In all probability, someone at the Ambani house is probably looking at pictures of Jeff Bezos's waterfront chalet in Scotland and thinking, "Damn I wish I was that lucky." And someone is probably looking at pictures of your last vacation to Matheran, wishing they were lucky enough to do that. Maybe, our takeaway from this crazy rich Asian wedding should be to understand that there's a little Ambani in all of us.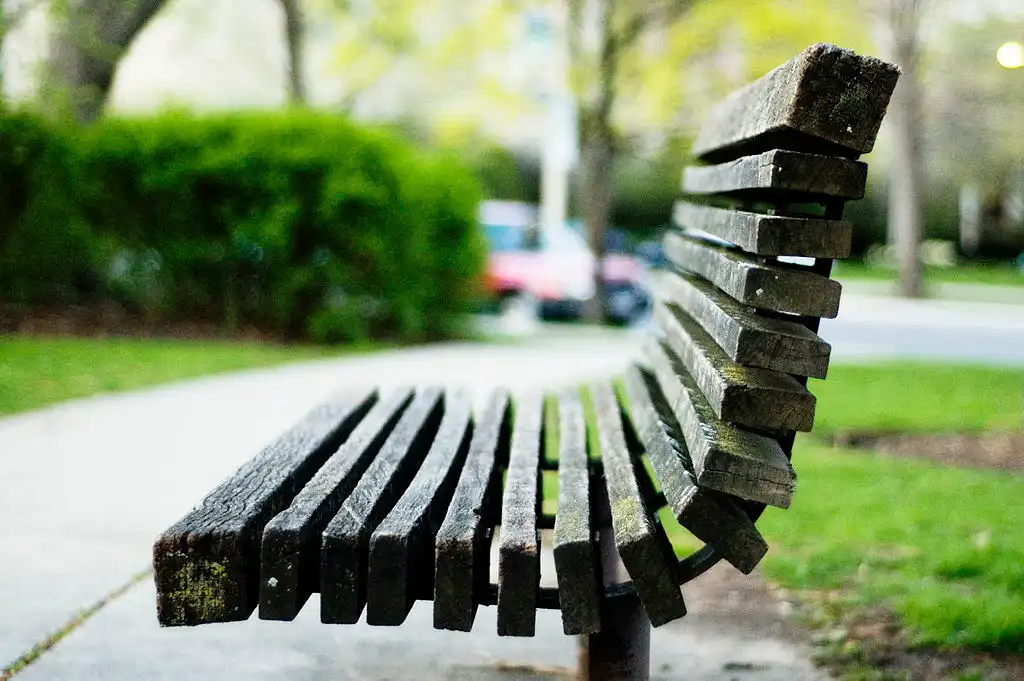 The Arré bench delivers stories that mattress. It hasn't achieved much sofar. But it's getting bedder.