Shubham Mishra, the man who made a terrifying video threatening to rape comedian Agrima Joshua, was booked by the Vadodara police on Sunday. But a campaign to vilify her continues. A number of posts are attempting to portray Joshua as both anti-Hindu and anti-feminist.
Shubham Mishra, the man who made a terrifying video threat to comedian Agrima Joshua, was booked by the Vadodara police on Sunday. The arrest came a day after a notice was issued against him by the National Commission for Women for making several rape threats, and using abusive language in his supposed "warning" for the comedian.
Look what the Scumbag Shubham Mishra who made rape threats to a female comedian for her Objectionable joke, here's him using Maratha King Maharaja Sayaji Rao Gaekwad's name in a very objectionable manner. His respect for National hero's & intentions are questionable… pic.twitter.com/DB9twiUuS8

— Kunal Kamra (@kunalkamra88) July 12, 2020
But Shubham Mishra's arrest doesn't mean Agrima Joshua is off the hook just yet.
Days after the clip of her stand-up act — in which she reads out Quora reactions to the planned Chhatrapati Shivaji Maharaj statue in Mumbai — "offended sentiments", several of her past tweets were shared out-of-context online.
A number of these posts tried to portray the comedian as both anti-Hindu and anti-feminist.
How she ANTi Hindu. You just check #AgrimaJoshua pic.twitter.com/5Ih48t6NSp

— 𝓡𝓸𝓳𝓪 (@HinduLiveMatter) July 12, 2020
such a good woman respecting other women and encouraging them forward in their lives.. very good. loved your views towards feminism. big fan.#AgrimaJoshua 🤡 pic.twitter.com/IGb7Wnez7x

— anjali | yogi jii stan acc (@okayraghuvanshi) July 12, 2020
#arrestshubhammishra #shubhammishra

Is #AgrimaJoshua only a victim? What about her nasty jokes intentionally made ? What about feelings of crores of people who belonged to maratha section of society? pic.twitter.com/g01PR11JLs

— Amrita Pal (@AmritaP71033808) July 12, 2020
The fact that the tweets are sarcastic was a point missed by several of these accusers, who once again urged authorities to take action against Joshua.
Firstly #shubhammishra is wrong for giving rape threats to this comedian. Now that he is behind bars so can we get #AgrimaJoshua behind bars too for her tweets?
These tweets of her are hideous as well.
Comedians making jokes on Hindu Gods and religion has become so conventional🤬 pic.twitter.com/iK5DnaTHlm

— Rishabh Khare (@therealkhare) July 12, 2020
feeling great that hate and rape threats monger #shubhammishra is arrested by the police. But that nobody have forgiven the equally rapist minded and anti- Indian culture #AgrimaJoshua (@Agrimonious). Also to all those who are trying to defend her using victim card, pity on you

— leftist_reaper_righty_robinhood (@retartedsmarty) July 13, 2020
Even those who left comments on Agrima Joshua's YouTube channel weren't spared.
Now this Sourav Ghosh Khan has crossed all limits. #AgrimaJoshua @SouravGhosh87 pic.twitter.com/YtZNEfTN3g

— ok sorry (@Not_Reeally) July 12, 2020
Maharashtra Home Minister Anil Deshmukh, who is from the NCP, has also requested that action be taken against the comedian. Joshua posted a video apology a day after her first video "offended the sentiments" of several social media users and politicians.
The comedian has also received a lot of support, on the other hand, from members of the film fraternity and her peers, who felt that her detractors didn't fully get the message behind her stand-up set. Some even pointed out that her harmless jokes got more attention than the rape threats issued by Shubham Mishra.
I think it's high time we change the trending hashtag from #AgrimaJoshua to #ArrestShubhamMishra

— Sahil Shah 🇮🇳 (@SahilBulla) July 12, 2020
Agrima Joshua's harmless jokes have caused more outrage and legal ramifications than Shubham Mishra's abusive rape threats against her!

Shubham is apparently a 'viral sensation' on YouTube & Instagram

What does this show? Are we not a morally bankrupt nation?

— Srivatsa (@srivatsayb) July 12, 2020
Respected @AnilDeshmukhNCP sir 🙏🏽 Does a joke however offensive justify this kind of a public threat to a woman? This Shubham Mishra is issuing a public threat 2 rape & inciting others 2 do so. Clear offence under Section 503 IPC. Can u pls ask @MumbaiPolice 2 take action sir? 🙏🏽 pic.twitter.com/lKyZrl0Ofq

— Swara Bhasker (@ReallySwara) July 11, 2020
Shubham Mishra's video, meanwhile — which seemed to be straight out of the playbook of "Hindustan Bhau", whose angry videos earned him a ticket to Bigg Boss — led to a number of copycat video threats. Many of them were also very abusive in nature.
Career options these days….#AgrimaJoshua#ArrestBadassShubhamMishra pic.twitter.com/xP4p1Swy0t

— chayaakaar (@chayakaar) July 12, 2020
With the vilification campaign against Agrima Joshua now on in full swing, all that's left to be seen is whether action will be initiated against the comedian. It may be 2020, but clearly the country has a long way to go before it learns to take a joke in the right spirit.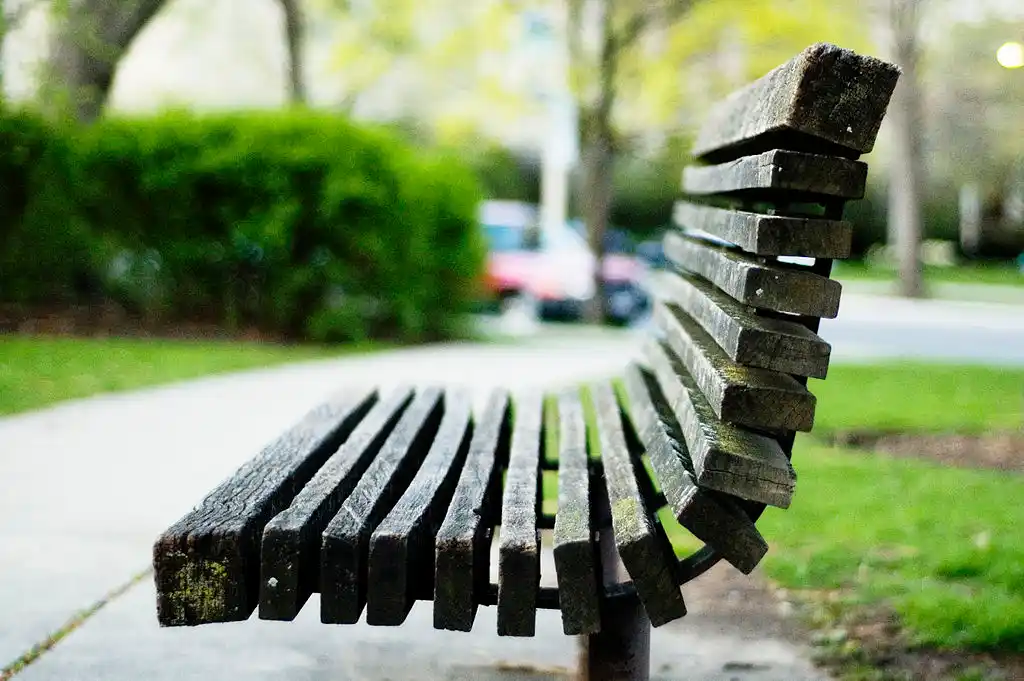 The Arré bench delivers stories that mattress. It hasn't achieved much sofar. But it's getting bedder.