June began with high hopes for "Mission Begin Again" and the unlocking phase of Mumbai's lockdown. But rising cases have scuppered those hopes. Section 144, prohibiting assembly, has been imposed on the city until July 15.
With over 28,000 active coronavirus cases in the city, Mumbai is well and truly in the grip of the pandemic. And it looks like any attempts to return to normalcy in the country's financial capital will have to be put off for another fortnight at least. Mumbai's Commissioner of Police, Pranaya Ashok, imposed Section 144 of the Criminal Procedure Code (CrPC) today, on July 1.
Maharashtra: Section-144 imposed in Mumbai by Commissioner of Police Pranaya Ashok, prohibiting any presence or movement of one or more persons in public places or gathering of any sort anywhere, including religious places subject to certain conditions, in view of #COVID19. pic.twitter.com/0E09om2y3w

— ANI (@ANI) July 1, 2020
Under Section 144, movement of persons within Mumbai's containment zones is prohibited (except for essential services), and there is a city-wide prohibition on movement between 9 pm and 5 am. The Commissioner's declaration also included the condition that Section 144 would be in effect up till July 15, unless otherwise specified.
This order will be in force from July 1 till the midnight of July 15, unless withdrawn earlier.#COVID19 #Mumbai #Section144https://t.co/rcYuroK29f

— Mumbai Mirror (@MumbaiMirror) July 1, 2020
While the month of June began with high hopes for "Mission Begin Again" and the unlocking phase of Mumbai's lockdown, the rising cases have scuppered those hopes. Section 144 being imposed in the city is only the formal acknowledgement of the fact that Mumbaikars have not been upholding the norms of social distancing.
While there were commenters on Twitter who expressed surprise or confusion at the imposition of Section 144, the signs were there to be seen all along.
Sunday – Salon & Gym to re open
Monday – No movement beyond 2 km
Tuesday – CM says no lockdown. We are opening up
Wednesday – Section 144 imposed.
Maa kasam confuse kr dia #Section144

— Yash Savla (@yash_srt10) July 1, 2020
As far back as May, when case numbers were a fraction of what they are today, citizens displayed a readiness to gather in public even though they were in the midst of a pandemic. A photo taken of a Starbucks outlet in Lokhandwala was the first evidence that people were not taking social distancing seriously.
Starbucks was only the beginning. In the first week of June, when state governments were exploring their options for rolling back the lockdown, Mumbai's good folk descended on the Marine Drive promenade en masse. The police had to patrol the area to ensure crowds did not gather.
The scenes at Marine Drive-Band Stand last few days are worrying. Cops are making frequent trips…informing citizens to follow the advisory…but our people are paying no heed. Back in hordes every evening. Social-distancing?? What's that? #COVIDIDIOTS pic.twitter.com/j6vytn2xKg

— Aakash Chopra (@cricketaakash) June 7, 2020
Just this weekend, another example of citizens ignoring social distancing was seen at a Zara store in Fort. The long, snaking queue saw people standing in groups, waiting for their turn at catching only a bargain, and hopefully not Covid-19.
Video of a queue outside #Zara store in #Mumbai's fort region is going viral. Netizens not impressed with people flouting #SocialDistancing. #Unlock1 #ViralVideo https://t.co/XcK0wuj355

— LatestLY (@latestly) June 27, 2020
Now, after Mumbaikars had their fun, stricter orders have arrived from the authorities, taking the city behind in its plan to unlock. This is why we can't have nice things.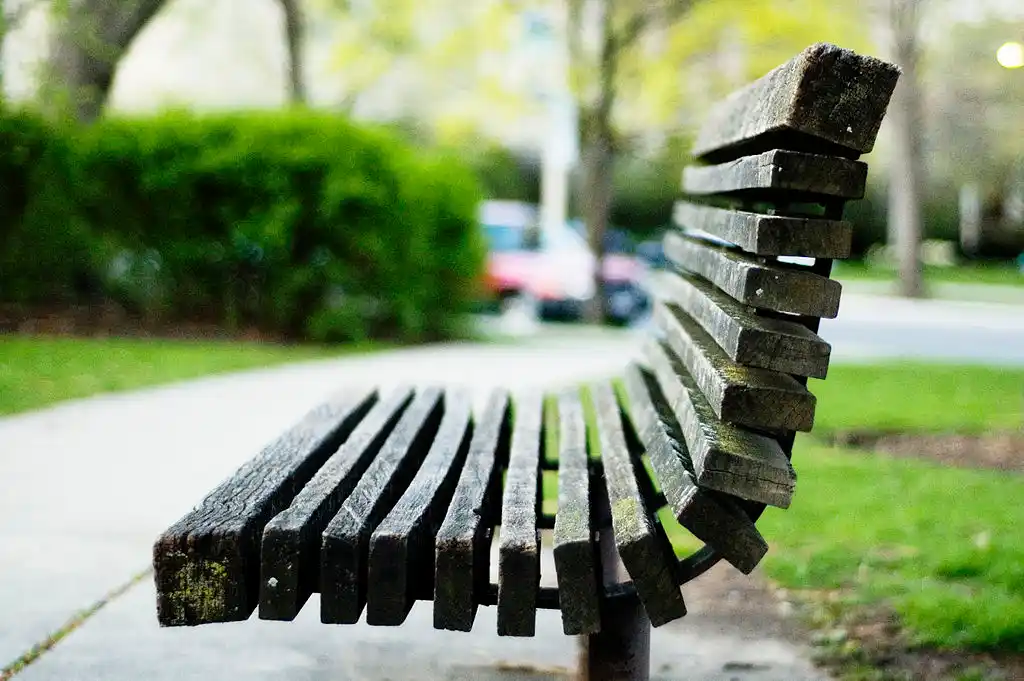 The Arré bench delivers stories that mattress. It hasn't achieved much sofar. But it's getting bedder.