Those who have been demanding death penalty for Kathua rapists, might be forced to reassess the idea of what is justice in light of Sabrina Lal's statements. Is it a primitive process of inflicting suffering upon criminals and purging society of its undesirables? Or is it an attempt to create a better world through reform and corrective action?
The quality of mercy is not strained.
It droppeth as the gentle rain from heaven
Upon the place beneath. It is twice blessed:
It blesseth him that gives and him that takes.
'Tis mightiest in the mightiest.
~ The Merchant of Venice, Shakespeare
When Manu Sharma shot dead Jessica Lal in 1999, he thought he could get away with murder. The privileged son of a former Congress minister was in India, after all. However, following intense media scrutiny, his original acquittal was overturned and he received a life sentence from the Delhi High Court in December 2006. As it rarely happens in real life, the bad guys lost and justice was served.
In an even rarer epilogue to this not happy, but just ending, Jessica's sister Sabrina Lal, announced today that she has forgiven Sharma for his crimes.
Twelve years after being sentenced, Sharma was moved to an open jail, i.e. an institution where he is allowed to leave the premises by day to conduct business and return by evening. This, coupled with the forgiveness offered by Sabrina Lal, might sting some who feel a murderer has gotten off lightly. The idea of retributive punishment passing for justice has never had as many takers in the country as today. Just today, the chairperson of the National Commission for Women Swati Maliwal ended a protest fast that had gone on for over a week. It's ironic that the objective of this non-violent protest was to ensure a violent end for sex offenders via the death penalty, and her demands were met when President Ram Nath Kovind promulgated an ordinance to the same effect.
With the aftershocks of Kathua and Unnao still reverberating through our collective memory, it's a sentiment that might even feel logical. But it is precisely at moments of immense grief and anger like these that we need to check ourselves.
Amid the need for meting out the most severe punishment to those guilty of committing unspeakable crimes, a group of lawyers, journalists, activists, and others from around the country have written to Maliwal with an unpopular, but important request – to withdraw the demand for the death penalty. The letter cites various reasons why the call for death penalty is reactionary, rather than the product of reason – and will prove to be ineffective in winning the larger battle against the abuse of women.
It says, "In fact, often times, the demand for death penalty takes attention away from the gravity of the real issue: that of ensuring that institutions charged with responsibility to end violence, undertake systemic reforms and measures to dismantle patriarchal social norms that result in gender and other forms of inequalities."
In layman terms, the death penalty is a band-aid, when the country needs a surgery. Research after research has proved that death penalty or other forms of severe retributive justice are no deterrent to crime. As this 2009 report on the Amnesty International website declares, "a 2009 survey of criminologists revealed that over 88 per cent believed the death penalty was NOT a deterrent to murder." It further discovered that "the murder rate in non-Death Penalty states [in the USA] has remained consistently lower than the rate in states with the Death Penalty."
But research can hold no candle to the bloodlust of a nation. Or in juridical terms, "collective conscience". When the 2012 Delhi gang rape convicts were sentenced to death, the judgment had cited the oft-invoked phrase: That the crime was "bound to shock the collective conscience which knows not what to do" and anything less than death would "shake the confidence of the public" in the law.  
As Confucius said, "Before you embark on a journey of revenge, dig two graves."
Which is why it's uplifting to hear a story like Sabrina Lal's. After tragically losing her sister, the woman became the centre of a media storm and a harrowing trial where witnesses turned hostile faster than the drinks doing the rounds at the ill-fated party. Despite what must have felt like being dragged over coals, Lal found it in her heart to forgive her sister's killer in public. "I don't want to hold on to any more anger or hurt," she said – and by forgiving Manu Sharma, she's freed herself from the burden she's been carrying for the last 19 years. She stated that Manu's time in jail and work with an NGO that helps prisoners' children are a "reflection of reform" on his part.
It must have broken her heart many times – but the point is, it was a decision that has had nearly two decades to gestate. Which is not the case with knee-jerk calls for death penalty.
Let's set aside our personal opinions on the decision for a moment. Those of us who believe Sharma would have been better off languishing in Tihar's rigorous imprisonment, instead of being moved to an open jail for the rest of his term, are forced to reassess our idea of what constitutes justice in light of Lal's statements. Is it a primitive, vigilante-inspired process of inflicting suffering upon wrongdoers? Is it a means of purging society of its undesirables? Or is it an attempt to create a better world through reform and corrective action?
Forgiveness is a choice to move on from negativity, no matter how horrifying it seems. Its true purpose is not in absolving the wrongdoer, but in offering catharsis and closure to the wronged. Sabrina's stance is similar to that of Gladys Staines, the widow of the Australian missionary Graham Staines who was burned alive in a car along with their two sons by a lynch mob in Orissa, also in 1999. At the sentencing of the Staines family's killers in 2003, Gladys said, "I have forgiven the killers and have no bitterness because forgiveness brings healing, and our land needs healing from hatred and violence."
Revenge might be enticing, but it is also toxic. As Confucius said, "Before you embark on a journey of revenge, dig two graves."
We have to thank people like Sabrina Lal and Gladys Staines for showing us a way out of this cycle of violence. While forgiveness and the consequences of wrongdoing should remain separate, and every criminal should get what's due to them according to the law, moving on is the only healthy way forward after a tragedy.
It's a hoary cliche by now, but violence only begets more violence. Giving the Delhi gang rapists the death penalty wasn't enough to prevent Kathua, and amending the penal code in Kathua's wake will not be enough to prevent future atrocities.
Let us take a page from Sabrina Lal's book and dwell on the matter until we find a way to protect women without the State stooping to execution. It takes more strength of character to offer a chance at forgiveness than to seek revenge. Because, as the rest of that Shakespeare quote goes, mercy "is an attribute to God Himself; And earthly power doth then show likest God's, when mercy seasons justice."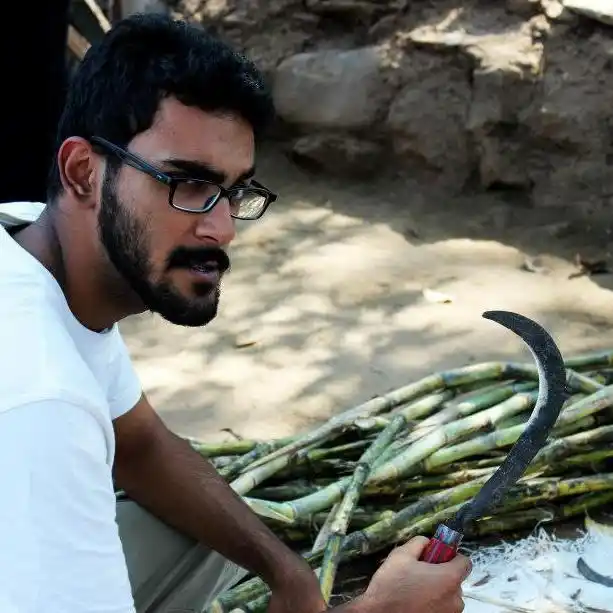 Dushyant Shekhawat really likes his mustache. He grew it himself. You can find him on Twitter at @SeriousDushyant.