Kerala claims to be progressive because its women are more literate than those in other states. But isn't it pointless cheering for the 96-year-old woman who cleared the Kerala literacy exam, if we shut a temple for "purification" because women entered it?
Igrew up in the Gulf, fulfilling one of the biggest Malayali stereotypes right from the get-go. But until my family moved to India in 2009, Kerala was just a place where I spent my holidays. Over time, I did fall in love with Kerala and my identity as a Malayali, but it was only after moving here, that I realised that perhaps affairs weren't as rosy as I'd been led to believe.
Like most NRI parents, mine displayed an overwhelming sense of nostalgia for home. When I complained about schoolwork, my father's favourite rebuttal was, "You know, Kerala is the only state with a 100 per cent literacy rate?" The fact that our home state's population was so well-lettered was a source of great pride for him, and that fact led me to believe that conditions in Kerala, especially for women, are better than many other states in India. And if you scan the numbers, you might be inclined to agree.
Kerala is one of two Indian states with a female-to-male ratio higher than 0.99, while the national figure is 0.940. As many as 92.7 per cent of Kerala's women have achieved literacy. Moreover, Kerala takes pride in its system of matrilineal kinship, all of which urges us to conclude that the state is extremely progressive when it comes to women's rights. But despite these achievements, how Kerala's womenfolk are treated leaves much to be desired.
While literacy percentages and sex ratios make for good press, there is another set of numbers with more disturbing implications. The State Crime Records Bureau revealed that the police had registered 4,498 cases of physical assault against women in public places just last year. A Mid-Day report pointed out how the number of rape cases registered in the state went up from 500 in 2007 to 1,475 as of September 2017.
How is a state where women lose out on opportunities because they choose to fight for their own safety be branded progressive?
Even though Kerala rates better on social and development indices, three recent events made me realise that the "everything is better in Kerala" line of thought is ultimately a cop-out.
Let's consider the massive outrage following Supreme Court's Sabarimala Temple ruling. The wave of protests against women entering the temple showed how entrenched inequality is in the state's social fabric. This mentality is further propped up by influential men like Rahul Easwar – supposedly a London School of Economics graduate – who spout self-coined terms such as "Indian womanism" and "familism", telling people that the only way to uphold values and traditions is by controlling women. On November 5, a 52-year-old woman was attacked by a mob that believed that she was of an age that was traditionally prohibited from entering the temple. On November 16 , when the temple opened for the third time since the SC ruling, women between the ages of 10 and 50 had still not been able to gain access, simply because of the increased violence in the area.
Can you really call yourself literate if you continue to believe that menstruating women will earn the wrath of a celibate deity? Or that these anachronistic rules should be upheld in the name of tradition? These are not the actions of citizens of a "progressive" state.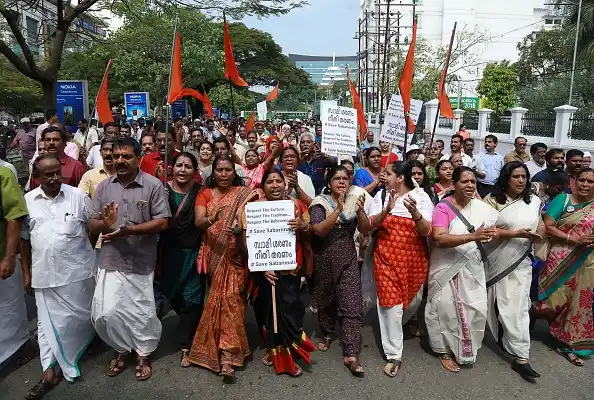 How Kerala's womenfolk are treated leaves much to be desired.

Image Credits: Getty Images
But hey, misogyny spans all religions. Let's look at how the Church and the media put on trial a nun who accused Bishop Franco Mulakkal of rape. The Syro Malabar Church warned its senior priest Father Augustine Vattoly of punitive action for organising a dharna demanding that the bail granted to the accused bishop be cancelled. The Missionaries of Jesus, the congregation to which the nun belongs, not only responded to the news with hostility but also attempted to malign the survivor by claiming that she was in a relationship with a taxi driver. An internal inquiry gave Mulakkal a clean chit and an independent Kerala MLA PC George tarnished the nun's reputation and called her a prostitute. Kerala Police was no better. After the complaint was lodged in July, the nun was interrogated on 12 occasions, while the police only took a statement from the bishop once.
Like the nun, it was the unnamed Malayali actress who was punished for her transgressions. Kerala superstar Dileep accused her of being responsible for his marriage falling apart. She was punished – abducted and sexually assaulted in her own car by a five-member gang who filmed the attack. Dileep was arrested after a five-month investigation and he was expelled from AMMA, but was soon reinstated. In retaliation, a few actresses walked out and formed the Women in Cinema Collective (WCC), through which they continue to fight for fair treatment of actresses. But these women are now losing out on work. How is a state where women lose out on opportunities because they choose to fight for their own safety be branded progressive?
Kerala, often used as a case study because of its higher literacy rate, has failed its women. The fact is that literacy and education carry meanings that are poles apart from each other. Since 1991, the Indian census has defined literacy rate as the total percentage of the population of an area, at a particular time, aged seven years or above, who can read and write with understanding. However, someone who can read or write does not automatically become someone who can apply their faculties. Being literate means having the skills to understand the written word; being educated means being able to apply those skills to analyse rationally and understand the world better. So, our education system that focuses on rote learning and simply pushing one child from one grade to the other can be partly blamed for regressive thinking in our most literate state.
We have failed because we don't acknowledge that many of our so-called customs and traditions are designed to push women to the status of second-class citizens. As an essay in The Conversation points out, "Despite women's higher education [in Kerala], the female capital is seen to be confined to the private home life. This is because women's 'gender capital' is identified with traits of femininity, such as domestication, passivity and subordination to male superiority (including sexuality)… In many ways, the Kerala model has not come to include or value its feminine capital by expanding the role of women as equals in society."  
It's pointless cheering for the 96-year-old woman who cleared the Kerala literacy exam, if we stop an ten-year-old from entering a temple. For what good is a state where 92 per cent of its population can read and write, but still can't see a world beyond their archaic customs?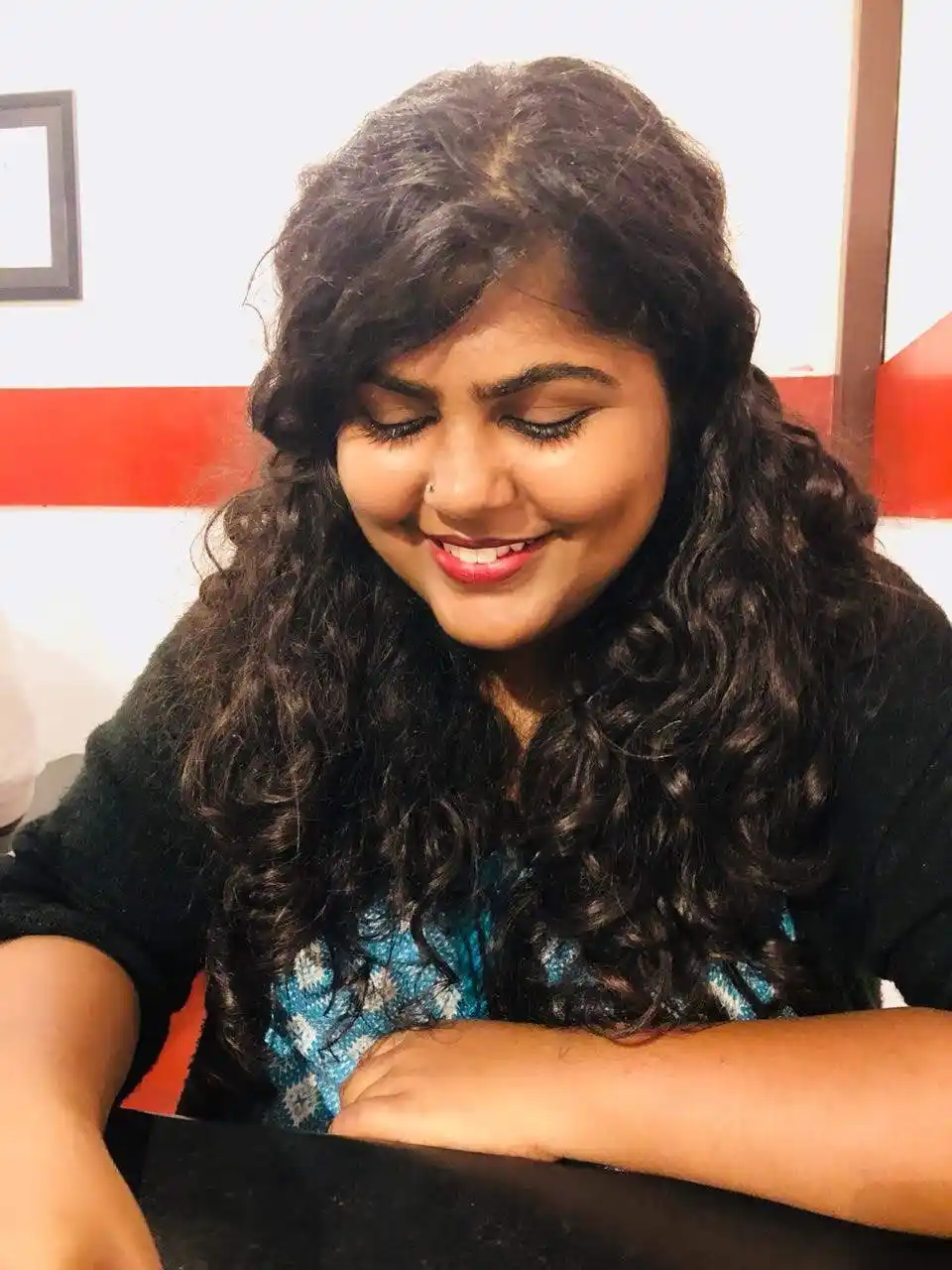 Krupa always has a lot to say and because she doesn't have enough friends, she decided to subject complete strangers to her thoughts by way of writing. So far she seems to be doing good.