Those of us who grew up in the '70s, consumed by the nine-to-five work culture, slogged throughout our youth with our eyes set on retirement. It's hyped up as the ultimate destination. But when we actually get there, we're ill-equipped to handle it.
A friend recently handed me a visiting card of a former colleague who retired from work a year ago. The first thing that caught my eye were the words, "Happy, no worries!" Then, below the name of the cardholder was a string of "job descriptions": Trekker, morning walker, light drinker, card player, and casual singer. I instantly fell in love with the idea of the card. 
Early retirement and I have been playing luka chuppi since I landed my first job many years ago. A senior sub-editor at a newspaper I reported for would strut around, puffing away at his cigarette and spouting his plans for early retirement. I would gaze at him, awestruck. "That's the way to live," I would tell myself, daydreaming about the possibilities of retirement at 35 or 40, and then a life in the mountains. 
Perhaps, that's why I spent much of my working life asking myself what I would like to do when I grow old, when I  retire. There was no dearth of fascinating options: owning a bookstore with a small cafe or a library that came with a discussion room. I could even be a travel guide or run a small school in Ladakh. These moments of  dalliance would come in short bursts and every time I bade farewell to them to attend to life in the real world, I promised them an early return. 
But life didn't quite span out the way I dreamed of it. Now, I am on the wrong side of 50 and the word "early" is no longer applicable for my imminent retirement. Today, I dread the idea of retirement and the life after. And I am not alone in this predicament. 
Research suggests that unlike the anti-capitalist Indian millennial who can separate his self-worth from his professional achievements, the older generation – Baby Boomers and GenXers – still derive their identity and self-esteem from their work. Given that we're people who have been subsumed in the nine-to-five work culture, we are little else beyond our professions. We represent those workaholics who don't know what to do if they are not busy at work. 
The existential vacuum that millennials are always complaining reminds us of the void in our lives, especially with our age clock ticking. So seriously have we taken the maxim that "work is worship" that the hobbies we cultivated in our teen years have become nothing more than wry anecdotes in flashback conversations. Yet, we've never paused for a moment to realise that one day there will be no work to worship. What will we do then? 
Lately, I've been wondering about how I came to equate my life with work. I wasn't always such a work-obsessed drone. As a teen, I dabbled in sketching, sang, learnt karate, and loved to cycle. I indulged in pottery and was the family poet who penned rhymes for my parents and brother on their birthdays. In my glorious bohemian fantasies, I wanted to be all these things and more when I grew up. 
When I finished school and started college, I thought I could find my freedom. But before I knew it, the anxieties of being in Class 12 came knocking at my door, as did the frantic pursuit of higher education. Marriage followed, and even before I could unpack my trousseau, the housing loan knocked at the door. Soon, my husband and I had a live-in partner – the EMI.
Most of us have little clarity on how to transition to a post-retirement life or even how to acknowledge that we have hit our expiry date at work.
When we were two years down this road, we became audacious and brought into our struggling world another mouth to feed. In addition to the EMI, there was now Johnson & Johnson on our monthly payroll. Naturally, we buried ourselves deeper into work. From here on, life stepped on the accelerator and we got sucked up in a whirlwind of routine. 
Years have passed since then. The house is paid off, and the son has flown out of the nest. A life of obsessive business has paid its dividends. So, why have I still not hung up my boots? 
The truth is that my innocent ambition of transforming my hobbies into my passion has been sidelined. Habit has taken over, instead: The habit of waking up and going someplace to work, the habit of flexing my brains when there is work at hand, the habit of worrying about the possibility of a future without enough money, and the inexorable habit of not wanting to define how much is enough.
It's funny, but most of us who grew up in the '70s slogged through our youth with our eyes solely set on retirement. It's primed up to be the ultimate destination; the elixir of our lives. But, when we actually get there, we're ill-equipped to handle it. 
Most of us have little clarity on how to transition to a post-retirement life or even how to acknowledge that we have hit our expiry date at work. I've noticed that we grow irritable and worrisome, sometimes insecure as we realise we are no longer relevant. This is where abandoned hobbies feel like an easy answer. 
Yet taking up a new hobby the morning after retirement can also be a colossal misfire. I can't possibly spend all my day with pottery or poetry. And how many books can you possibly read? Retirement blues then are real, with some people unable to ease into life without work, often suffering from anxiety and depression. 
That makes me wonder if things would have been different for GenXers like me if there were elaborate processes to prepare us for retirement, just like those intensive years of education that set us up for employment? After all, ours is a generation that has spent their whole lives keeping the needs of others in mind – first it's the parents, then the spouse, and then come the children. We've forgotten how to live for ourselves. 
I don't know about others, but I would've certainly liked some direction. In the meantime, however, I've decided to start slow: Instead of living at work, I've started working at living. I am working toward three goals: to make some money, to stay in shape, and keep the creativity alive. I may not have all the answers right now but hopefully, I will finally earn myself a new visiting card that reads, "Happy, not busy" soon enough.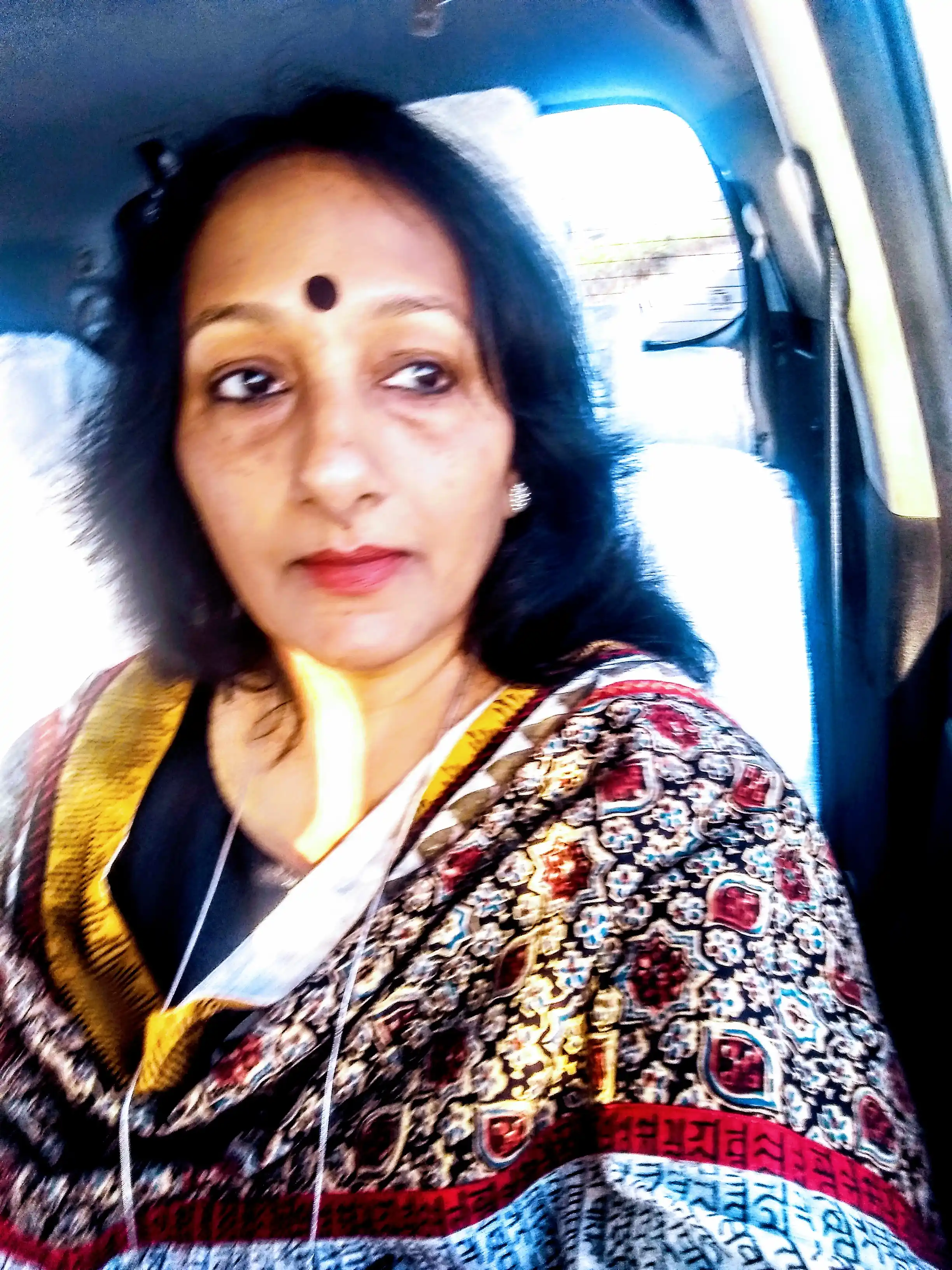 Lata Gwalani speaks, writes, reads, and not necessarily in that order, and gets paid for doing so. She has X-ray vision into human psyche, and deduces more than what meets the eye, and is usually wrong. She is wary of people and is highly impressed with Noah for allowing only animals on his ark.