Rahul Dubey, an Indian-origin resident of Washington DC, opened his door to over 70 strangers to protect them from the police. He is truly a legend.
The protests in the US over the killing of George Floyd continues and so does the police brutality. On Monday, when police in Washington DC closed both ends of the streets, around 70 protesters found themselves trapped. The curfew began around 7 pm and they feared they'd be arrested. That's when an Indian-origin resident Rahul Dubey opened his doors and sheltered them in. Overnight, he's become a hero.
"I hope that my 13-year-old son grows up to be just as amazing as they are."

Rahul Dubey opened his home to nearly 70 strangers overnight and sheltered them during D.C.'s curfew. He says our country needs people like THEM.

FULL INTERVIEW: https://t.co/hucxiraHk9 pic.twitter.com/BKFMsTsSgk

— ABC 7 News – WJLA (@ABC7News) June 2, 2020
"Human tsunami," that's how Dubey described the scene on Monday night (June 1), as he let the demonstrators inside his house.The 44-year-old was seated outside his home when he noticed police set up a brigade on 15 St and Swann St, where he resides, turning the space into a holding area. As people started sitting on his porch, they approached Dubey asking if they could charge their phones and use his bathroom. He complied. However, the situation escalated once the cops corralled on the protesters and started spraying them with pepper spray.
THE POLICE BOXED IN A GROUP OF PEACEFUL PROTESTERS AND THEN STARTED HITTING AND MACING PEOPLE. A MAN TOOK SOME OF US INTO HIS HOUSE AND THE POLICE HAVE US TRAPPED. THERE ARE PEOPLE STILL TRAPPED IN THE STREET ON 15th AND SWANN pic.twitter.com/H2B2QCup1o

— Meka (@MekaFromThe703) June 2, 2020
Dubey was quick to push open the door to his house, as people scurried to make their way toward it amid the mayhem. "Get in the house," he shouted out. He slammed shut the door after police lined up outside and there was no other protester to rescue.
Rahul Dubey took dozens of protesters into his home and sheltered them overnight while police waited outside to arrest them. Repeatedly refused to let the cops in. This morning they were able to leave freely. Be like Rahul. Don't cooperate with police thugs. https://t.co/B9QLop5TXT

— Carlos Maza 🌹 (@gaywonk) June 2, 2020
Only once the curfew ended at 6 am the next day, did the protesters leave Dubey's home. But not without cheering for their saviour.
"Get home safe. Get some rest. Talk to each other … Love you guys."

Rahul Dubey opened his doors to 70+ protesters when they were getting pepper-sprayed. pic.twitter.com/dqy43wbSL2

— AJ+ (@ajplus) June 2, 2020
But Dubey says he is no hero. "If people like us aren't going to open a door then who the fuck is?" he asked Washington Post reporter Derek Hawkins.
He says he's not a hero. "I opened a door. You would have done the same thing."

— Derek Hawkins (@D_Hawk) June 2, 2020
With the help of his neighbours, who were passing along jugs of milk and first-aid over the railings, Dubey helped the people who had been maced and were coughing and could barely see. It took a while before they could truly settle in but the community that they formed through the rough night, touched Dubey's heart.
Protesters thanked Dubey by posing with him like he's a celebrity and posting photos and videos on Twitter.
The goat 🐐 #RahulDubey pic.twitter.com/Gkt0W4SSyb

— ♍️ (@Aj_ybs) June 2, 2020
through his home windows, gassing them to try to force them out. They tried to say that they were criminals and broke into his home when they knew it was the furthest thing from the truth. This man is the perfect ally. This man risked his life to protect them without question.

— suckmyunicorn (@suckmyunicornD) June 2, 2020
The night hadn't been an easy one for either of the parties. Officials had tear-gassed Dubey's house through the window when they noticed him trying to protect the people. But the valiant man refused to back down. "You are safe here," he reassured the crowd.
As word about Dubey and his humane act spread across, people started dropping him numerous notes of gratitude for being an ally and even more so, for risking his life. Few even showed up at his doorsteps to help clean up.
Outside Rahul Dubey's home on Swann Street NW earlier this evening. There were chocolate chip cookies, flowers, and a bag that said "YOU'RE THE BEST. I ASKED EVERYONE AND WE ALL AGREED." https://t.co/2RVKPw2uYG pic.twitter.com/6zt1o47YQY

— Ryan J. Reilly (@ryanjreilly) June 3, 2020
Now the India-American has won fans across the globe, winning praise from his namesake in India – Congress's Rahul Gandhi.
Thank you Rahul Dubey for opening your heart and your home to the weak and the oppressed.https://t.co/L5pCf7bXVV

— Rahul Gandhi (@RahulGandhi) June 3, 2020
Salute to Rahul Dubey. He gave shelter to 70-80 peaceful #BlackLivesMattter protesters in his home in Washington DC, in danger from police on a rampage who had trapped them in a street.#RahulDubey #GeorgeFloyd #ICantBreathe #GOAT pic.twitter.com/gSXrHtlZLm

— Asjad Nazir (@asjadnazir) June 3, 2020
Rahul Dubey is truly a legend. Here's to humanity!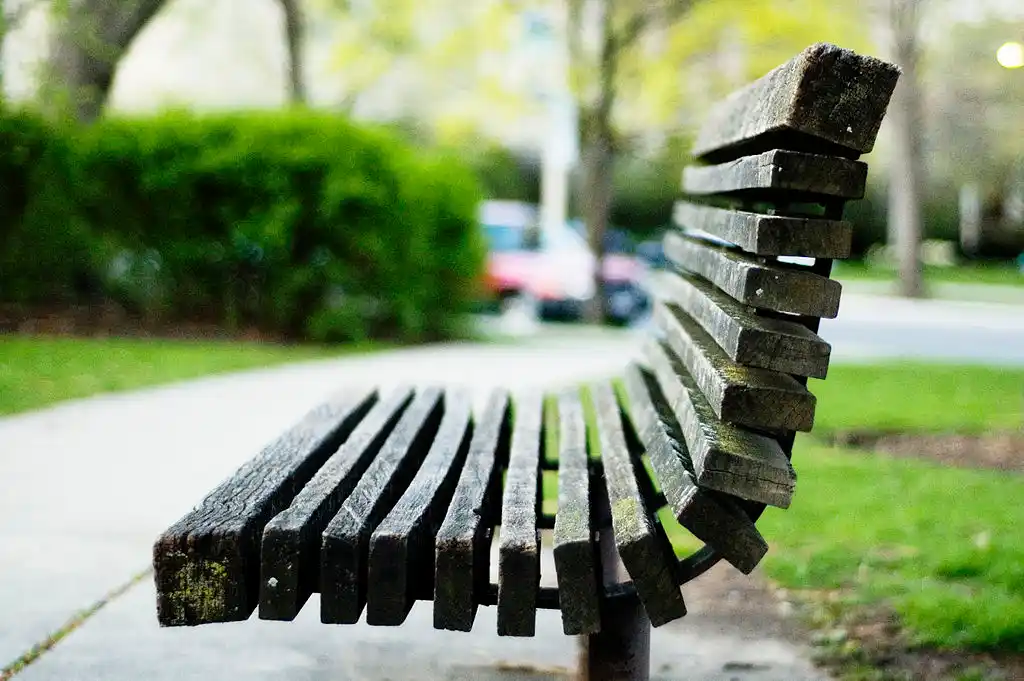 The Arré bench delivers stories that mattress. It hasn't achieved much sofar. But it's getting bedder.