The fact that in the wake of the Pulwama attack, the media chooses to amplify the voices shouting the loudest and most reactionary statements, like Kangana Ranaut, is regrettable. But at least we know that there is another, more tolerant way, as we saw with Sania Mirza.
By now, the entire nation knows that on Valentine's Day, a Jaish-e-Mohammed terrorist drove an explosive-laden SUV into a convoy of buses carrying CRPF soldiers in Pulwama district of Kashmir, killing over 40 jawans and injuring many more. The entire nation was left stunned by the tragedy, and rightly so, given how this was the most devastating terrorist attack in Kashmir this century.
The scale of the tragedy made even the normally bickering political class close ranks, albeit temporarily, both Congress and BJP cancelled events in the wake of the attack to pay respect to the grieving families of the martyrs. Any political leader worth their salt, from Rahul Gandhi to Narendra Modi, issued statements about how India needs to provide a fitting response to this attack on our armed forces. So far, so good. Our politicians should demand that Pakistan answers for the terrorist cells that it has been providing safe haven to for years.
But then, as it so often happens in India, celebrities came along and hijacked the narrative. There were those who merely expressed shock and offered condolences to the martyrs, like Shah Rukh Khan, Lata Mangeshkar, and the self-proclaimed "apolitical" stars of Gully Boy, Ranveer Singh and Alia Bhatt. Going a little further than the bleeding hearts were the hawkish Gautam Gambhir and Anupam Kher, with the former calling for any further discussions to be had across a battlefield and the latter calling for those who've criticised the army in the past to shut their mouth.
As the hot takes from the celebrities began to reach scalding temperatures, the targets of people's ire began to insidiously shift, from the actual culprits – the Pakistan-based terror outfits – to regular Indian citizens. Anyone advocating a peaceful alternative to the clamouring calls for revenge would find themselves ostracised, as Navjot Singh Sidhu learned. Sidhu had said that the entire state of Pakistan should not be judged on the basis of the actions of a few individuals, and was roundly criticised by his political peers and even lost his job as a judge on a TV comedy show. By feverishly documenting every soundbyte proffered by anyone even mildly famous, the media had contributed to creating an atmosphere where dissenting from popular opinion was being viewed as tantamount to sedition.
Ranaut, despite her fame and privilege, is starting to sound increasingly like the anonymous trolls on social media.
However, when it comes to egregiously exploiting the media's penchant for reaping celeb-fuelled TRPs and page clicks, Kangana Ranaut takes the cake. Ever since she reimagined herself as Vivek Agnihotri's muse, Ranaut has not missed any opportunity to prove her nationalistic credentials. Speaking on the terror attacks, she said, "Anyone who lectures about non-violence and peace at this time should be painted black, put on a donkey, and slapped by everyone on the streets." Not only did Ranaut go full medieval (you never go full medieval) while devising her punishment for those evil, devious advocates of peace, she also lashed out at her industry senior Shabana Azmi, who had cancelled a speaking engagement in Karachi after the attack occurred. "People like Shabana Azmi calling for halt on cultural exchange – they are the ones who promote 'Bharat Tere Tukde Honge' gangs," she said.
Ranaut, despite her fame and privilege, is starting to sound increasingly like the anonymous trolls on social media waiting to pounce on those who hold a differing opinion from them. On the other hand, we have Sania Mirza, whose response to the situation was diametrically opposite to Ranaut's ham-fisted and hostile one. On the day after the attack occurred, Mirza, like so many other celebrities, offered condolences to the victims of the Pulwama attack. However, due to her marriage to Pakistani cricketer Shoaib Malik, she continued to be trolled on social media, prompting her to respond with a lengthy post.
In it, Mirza hit out at the people who felt that her message wasn't up to their standards. "Find your way to serve the nation instead of sitting and swearing and judging public figures for how many posts they have posted about the tragedy!" she wrote, questioning why people have a need to see celebrities criticise something as universally condemnable as an act of terrorism.
Mirza has turned being cool under trolls' fire into something of an art, as she deals with them on a regular basis post her marriage to "the enemy". In this instance as well, by not backing down to her abusers, her reaction serves as a beacon, lighting the way for those who do not want to go down a path of mindless violence. The fact that the media chooses to amplify the voices shouting the loudest and most reactionary statements is regrettable, but at least we know that there is another way. Either we can choose to give in to the hate like Kangana Ranaut, or we can hold out hope for better days like Sania Mirza.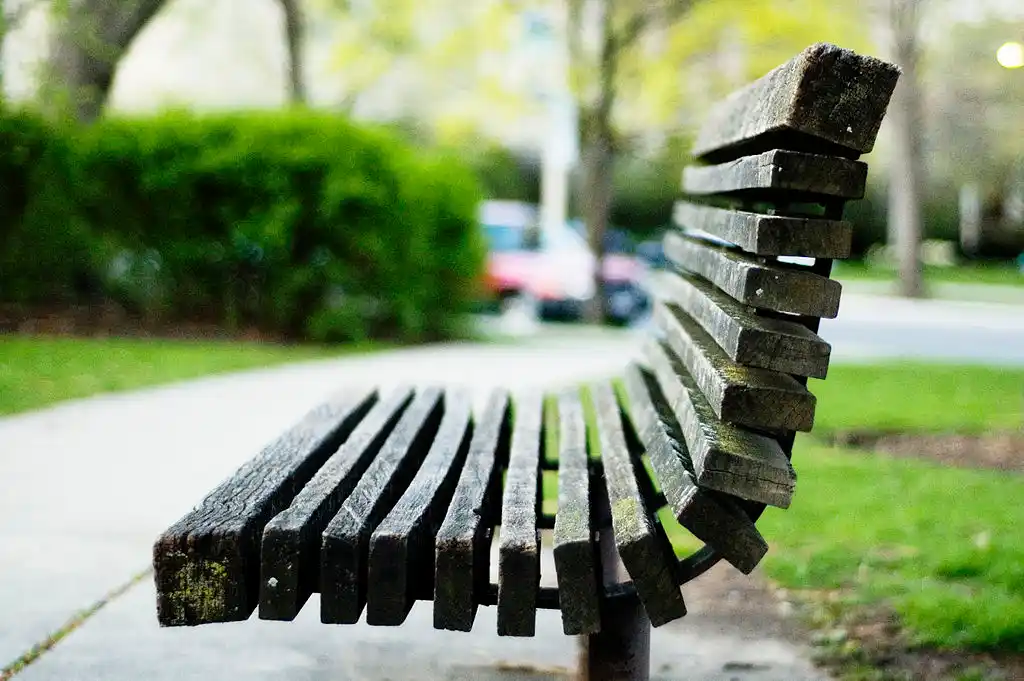 The Arré bench delivers stories that mattress. It hasn't achieved much sofar. But it's getting bedder.