On the sixth night of agitation against the death of African-American George Floyd in police custody, US forces were caught on camera firing rubber bullets at innocent bystanders and attacking peaceful protestors with pepper spray.
With the deadly Covid-19 looming in the backdrop, protests have raged across the United States in the last few days over the death of George Floyd, an African-American man who was killed by a police officer in Minneapolis.
Rather than take accountability, however, it seems as though the heavily militarised US police have chosen to respond to the latest round of protests in the most aggressive possible manner. A number of images and videos released on Twitter over the last 72 hours have put this shockingly violent behaviour on display.
they were literally SITTING????????? PEACEFULLY??????? this is absolutely insane. pic.twitter.com/0xmFiZBgYb

— 𝓉 ⚢ (@theresakost13) May 31, 2020
Across the country, the police have been accused of firing rubber bullets at innocent bystanders, attacking journalists with batons, and teenagers with tear gas. One police car was even filmed driving into a crowd of protestors in New York.
Here is the overhead… pic.twitter.com/US6Qqhkz3O

— Rob Bennett 🤠 (@rob_bennett) May 31, 2020
One American publication is now calling the last 72 hours the "most comprehensive live picture of police brutality ever".
In New York, an African-American man's mask was removed before he was pepper sprayed in the face, even as he stood, peacefully protesting, with both arms in the air.
I am heartbroken and disgusted to see one of my family members a young black man w/his hands up peacefully protesting and an NYPD officer pulls down his mask and pepper sprays him. @NYCSpeakerCoJo @BPEricAdams @FarahNLouis @JumaaneWilliams @NewYorkStateAG @NYPDShea cc: @EOsyd pic.twitter.com/tGK5XWS0bt

— Ms. Anju J. Rupchandani (@AJRupchandani) May 31, 2020
In Atlanta, two young African-American men were beaten and shot with taser guns, again, despite no apparent provocation.
Yo. Look on the left screen.

Atlanta police just tased and beat up two black kids on live telivision wow. Police brutalizing citizens on live tv… pic.twitter.com/SLYih2Ze5r

— Veteran Freshman – #PapaYuie (@yusufyuie) May 31, 2020
Journalists from across state lines were also shot at with rubber bullets while they were out reporting. Disturbing images and videos were shared widely across social media.
This is @RyanFaircloth, a reporter with the @StarTribune. He says he was trying to get home when police shot out his window.

He is bleeding but seems ok. pic.twitter.com/LYH0h7c4hf

— Jared Goyette (@JaredGoyette) May 31, 2020
One journalist went permanently blind in her left eye after she was shot by the police.
an update: I am permanently blind in my left eye, and the docs absolutely refuse to let me go back to work for they say six weeks. I'm definitely not allowed to be near smoke or gas.

Usually if I had to stay home I'd spend a lot of time amplifying folk but reading hurts today

— Linda Tirado (@KillerMartinis) May 30, 2020
Another journalist was shot in the leg while reporting on the protests, while a young woman who was apparently out buying groceries, and claimed to have nothing to do with the protests, was also struck in the face.
"I'M NOT FIGHTING": Tom Aviles, an award-winning photographer with CBS Minnesota, was arrested and struck by a rubber bullet while covering protests in Minneapolis. https://t.co/uIJsKYOboi pic.twitter.com/lkaavUgeGi

— CBS News (@CBSNews) May 31, 2020
In New York, a woman was violently shoved to the ground and called a "stupid fucking bitch" by an officer. She later tweeted that she could not have spit on the officer, as he alleged she did, because she was wearing a mask at the time.
This was me, and I want to make one thing clear to all the people that are commenting lies below this video. I did NOT spit in this officers face. I was wearing a face mask. He told me to get out of the street and then immediately threw me out of the way. https://t.co/349TZijtD8

— Dounya Zayer (@zayer_dounya) May 30, 2020
Members of the National Guard were spotted marching down what looks like a quiet residential street in Minneapolis, before firing a paint gun canister at a woman filming from her own front porch.
Share widely: National guard and MPD sweeping our residential street. Shooting paint canisters at us on our own front porch. Yelling "light em up" #JusticeForGeorgeFloyd #JusticeForGeorge #BlackLivesMatter pic.twitter.com/bW48imyt55

— Tanya Kerssen (@tkerssen) May 31, 2020
Actor John Cusack said he was charged by officers wielding batons when he was filming the Chicago protests on his phone.
Cops didn't like me filming the burning car so they came at me with batons. Hitting my bike.
Ahhm here's the audio pic.twitter.com/tfaOoVCw5v"

— John Cusack (@johncusack) May 31, 2020
Even lawmakers weren't spared, as this image shared by a New York senator immediately after pepper spray was used on his face, shows.
Pain. pic.twitter.com/5ZPPTGTUfP

— Senator Zellnor Y. Myrie 米维 (@zellnor4ny) May 30, 2020
The images and videos coming in over the last few days are a clear sign that not much has changed in the country since the Ferguson protests that kickstarted the Black Lives Matter movement. And with the president on Sunday pinning the blame on the anti-facist group Antifa, it doesn't seem to be ending anytime soon either.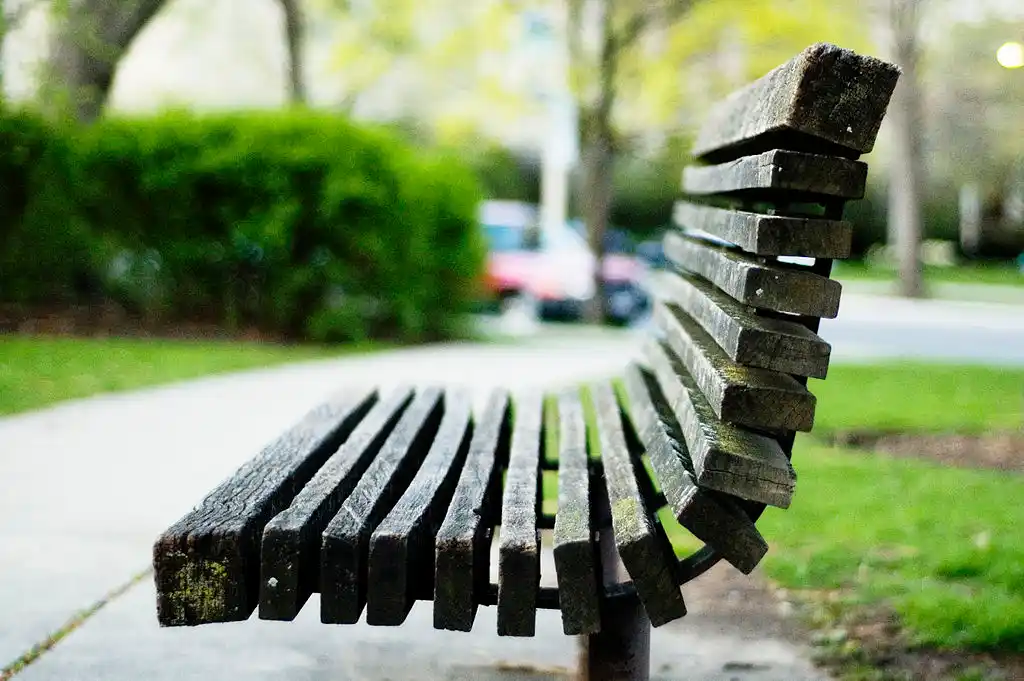 The Arré bench delivers stories that mattress. It hasn't achieved much sofar. But it's getting bedder.