In pretty much asking Arundhati Roy to be inflicted with violence, Paresh Rawal has efficiently employed the Anupam Kher Doctrine, which teaches former celebrities the art of becoming relevant again.
Acouple of days ago, in the dead of the night, the artist formerly known as Paresh Rawal (now a BJP Lok Sabha member from Gujarat) tweeted his thoughts with the stealth of a silent – but well-aimed – fart. Rawal expressed his views, apropos of nothing, over the matter of an army officer tying a Kashmiri in front of his car: "Instead of tying stone pelter on the army jeep tie up Arundhati Roy!"
As expected, the reactions started pouring in the following morning. Paresh Rawal began trending ahead of the usual #MondayMotivation, liberals and bhakts went to war, and we had ourselves another day of debating whether persons in power suffer from the foot-in-mouth disease.
In all of this, Rawal, who we haven't heard from in a couple of years, got exactly what he had aimed for with his incendiary tweet – a day in the sun. Goal scored. Dunk slammed.
Indian media didn't fail him either. Everyone chimed in with late-night debates, which peaked when CNN News 18's bald egg and Sunny Leone superfan Bhupendra Chaubey asked, "Is @SirPareshRawal right in asking for author @roybot_ to be tied as a human shield?" It's another matter that the account mentioned in Chaubey's debate question is a fake account of Arundhati Roy, which BJP panellist Sudhanshu Mittal quoted frequently in his defence of Rawal. Seeing his BJP bro quote fake accounts and lose vehemently to lawyer Karuna Nundy, Chaubey sprang to Mittal's defence with, "What Mr Mittal means to say is…"
The tamasha ended at night and today we move on to the next one, but no one has questioned the timing of Sir Rawal's tweet. Maybe because we have seen this movie many times before.
What do you do when you were once a well-known person but have now faded from public memory and the janta has found other gods to worship? Three simple steps.
Step 1: Outrageous tweet
Step 2: Initiate a Twitter trend and get both sides to fight
Step 3: Be enshrined in bhaktdom forever
The process and means to the end is the same: Tweet stupid, call us "libtards", rock the army uniform, and preach violence in Kashmir.
In pretty much asking an author to be inflicted with violence in a near-war situation, Paresh Rawal quietly and efficiently employed the Anupam Kher Doctrine, which teaches former celebrities the art of becoming relevant again. Kher has perfected his PR technique of bait-and-switch and now has a prime-time slot on Arnab Goswami's Republic TV.
You could ask Anupam Kher for a glass of water, and he'd turn on you, enraged, call you a terror sympathiser, and ask you where you were during the Kashmiri Pandit exodus. You might have been three years old, but that doesn't matter – you should still go to Pakistan.
Rawal has observed this stratagem working for others like him. For instance, Shah Rukh Khan's voice from the '90s, Abhijeet Bhattacharya. It doesn't matter that Abhijeet sang in a movie years ago, or that Rawal's Hera Pheri was released 17 years ago. The tweet-and-trend tactic always works. At 1.26 pm on Monday, Abhijeet tweeted a picture of himself in the sun. Five minutes later, he retweeted Rawal's vile tweet while adding his personal favourite filter, violence: Abhijeet also wanted to shoot Arundhati Roy. Retweets rained in like it was Mumbai in July.
It's not like Paresh Rawal and Abhijeet are the first ones to ride this stairway to bhakt heaven. Indian cricketer Gautam Gambhir, saddened by how the public cares more about Kolkata Knight Riders' owner Shah Rukh Khan than him, too chimed in with his well-articulated thoughts on Kashmir.
Not as relevant as he was five years, Gambhir went on a tweet storm in April, starting with, "For every slap on my army's Jawan lay down at least a 100 jihadi lives. Whoever wants Azadi LEAVE NOW! Kashmir is ours. #kashmirbelongs2us." That resulted in 12,000 retweets and many bhakt-bot followers and Gambhir suddenly mattered to the populace again, with famed BJP-supporting influencers calling for him to replace Sachin Tendulkar in the Rajya Sabha.
You can't make this shit up. Especially when you can document it.
It has been argued many times over that the Indian right-wing is bereft of intellectual might, so its collective ejaculation over acknowledgment from famous people is understandable. India's favourite papa? Anupam Kher. India's favourite singer? Abhijeet Bhattacharya. India's favourite cricketer? Gautam Gambhir. And now India's favourite Baburao? Paresh Rawal. The process and means to the end is the same: Tweet stupid, call us "libtards", rock the army uniform, and preach violence in Kashmir.
In his most well-reckoned role as Baburao, Rawal played the innocent bystander to Akshay Kumar's get-rich-quick schemes. Rawal kept crying foul, but he never actively tried to stop the wheels of Kumar's elaborate plan from spinning. With his tweet now, as a sitting Member of Parliament, he's done just enough: Stoked the fire, just enough to satisfy wolfy bhakts and just enough to establish some #Deshbhakt cred.
Kya yeh Baburao ka style hai?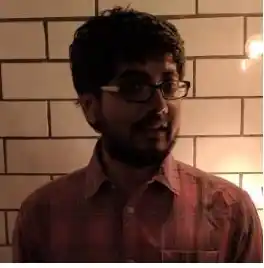 Lover of baby animals, Arsene Wenger, Damien Rice, Peggy Olsen and overly long podcasts. Tweets at @parthsarora.
Confused about most stuff. Writes things.