In today's India, you don't need to be extraordinary to get trolled or killed — you just need to be sincere and doing your job. Apart from high-profile examples like Kafeel Khan's, you needn't look far to see what happens when citizens do the right thing: Aarey forest activists in Mumbai being lathi-charged, and farmers arrested for requesting higher land compensation.
In 2017, a government-run hospital in a corner of Uttar Pradesh had its oxygen supply cut off over non-payment of dues, leading to several deaths and putting hundreds more at risk. One paediatrician paid for fresh oxygen with his own money and worked overtime to restore the system and ended up saving many lives.
His reward: Arrest without medical care, his brother shot at, his license suspended, and fresh charges. That person? Dr Kafeel Khan.
Also in 2017, a journalist in Karnataka was doing everything they ostensibly teach you in journalism school: Standing up to power on both sides of the political spectrum through her own paper, heading a communal harmony group, advocating freedom of the press, and uncovering corruption.
Her reward: Shot thrice when coming back home from her office, left to die on the spot. That person? Gauri Lankesh.
This year, a decorated school administrator decided to stand for a Lok Sabha seat. She had impeccable credentials; apart from teaching, she spent many years in a village to work on organic farming, and once she reached a position of some power in Delhi, she transformed the city's education, turning the government schools from laughing stocks into some of the best performing in the country.
Her reward: Viciously trolled online and via offensive, defamatory pamphlets spread by those who couldn't tackle her on any credentials; eventually lost to once-great-opener, now-motormouth-nationalist Gautam Gambhir. That person? Atishi Marlena.
In July, a group of 47 well-meaning filmmakers and actors wrote a letter beseeching the government to do something about things like the above and communal violence.
They reaped their predictable reward last week — an FIR.
In today's India you don't need to be extraordinary to get trolled or killed — you just need to be sincere and doing your job.
And on it goes. While the above examples are high-profile, you don't need to look far to see what happens when everyday citizens do the right thing: Aarey forest activists in Mumbai lathi-charged and arrested; farmers arrested for having the gall to ask for higher land compensation. 
It's understandable that visionaries trying to bring about radical change will face cynicism and backlash: Rosa Parks, Martin Luther King, Mahatma Gandhi, Emma González, and now Greta Thunberg. But the difference is that these people are trying to take on established powers and bring about a mindset change among a sizeable section of the population.
In the examples I gave above — Khan, Lankesh, and Marlena — it wasn't so much about activism as about just doing the right thing, without any intention of mass mobilisation. This is especially stark in the case of Kafeel Khan. He was not in a position of power (like Atishi) or influence (like Gauri); he was just a good guy, doing an admirable thing that some of us, hopefully, would have done were we in his shoes. This would be the equivalent of a school teacher protecting kids from a gunman, or a regular bystander running in to rescue kids in a building fire.
Imagine, instead of getting recognition or a reward, being arrested for that. All because Khan dared cross paths with majoritarian powers. 
Tomorrow, if you stop a car to help an old lady cross, woe betide you if the car has a member of the ruling government — you might be beaten up. Tomorrow, if you split up a fight between your school students, be careful that one of them isn't the son of a local goonda, else you'll be exhausting your sick leave. If you're a scientist, simply upholding what you've been taught in medical school and calling bunkum on cow urine therapy, then not even gaumatra's most potent piss can save you, my friend. 
All this points to a scenario in today's India where you don't need to be extraordinary to get trolled or killed — you just need to be sincere and doing your job. In a world like this, can you blame millions for preferring to sit in AC offices and making PPTs, the worst outcome of which could be getting yelled at by the client? (If you're going to have something broken, it might as well be your dignity.) Young doctors are going to be less inclined to follow their social calling, preferring to work in metros. Lawyers who started off hoping to bring justice to the downtrodden might prefer joining their BMW-driving batchmates' firm instead. Journalism students could well say, "Prestige be damned, I have a family to look after," and choose a food beat instead of investigation. 
The end result is that the poor, the downtrodden, and society at large suffers as quality people opt for more lucrative — and safer — career choices. And that, sadly, is the larger danger of the wave of irrationality and nationalism India has to contend with in 2019. Heck, if you're going to have to risk your life, you might as well do something illegal and make a packet at the end of it (or, going by current politics, a party ticket for the next elections).
Oh yes, there will always be people who do the right thing despite the odds, and some that feel emboldened because of them. More power to those people. But they are a minority. Most would rather choose the safer path, and I definitely would not blame them. Why throw away a career, life, and family if satisfaction is unsure, and your own life is less certain?
Thanklessness is a given and can be braved in some of these professions. The fear of getting jailed and murdered for simply doing the right thing, should not be.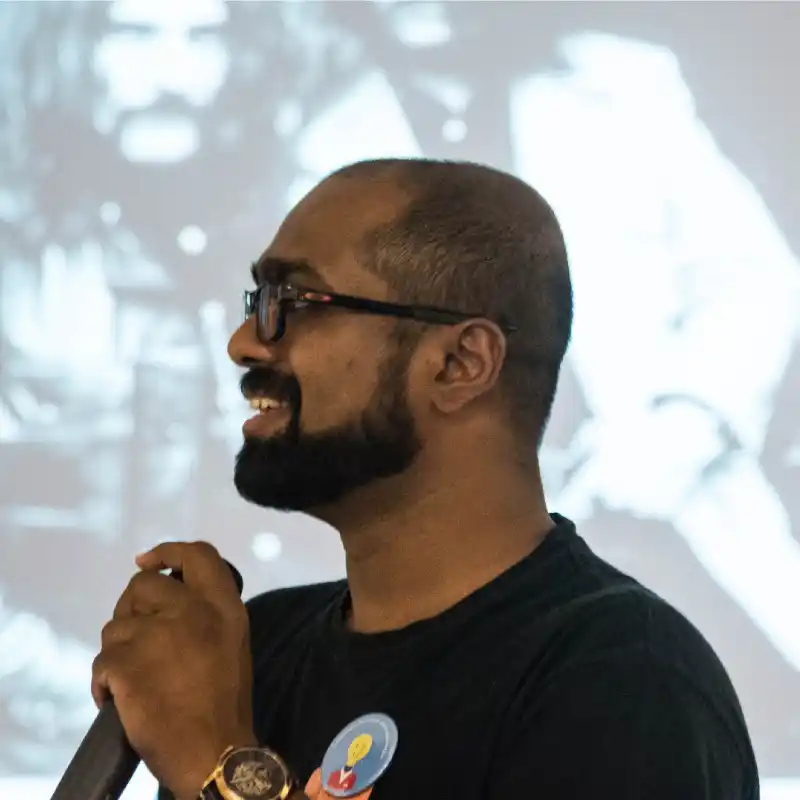 Deepak 'Chuck' Gopalakrishnan is a freelance writer and marketing guy who lives in Mumbai. He runs two podcasts (Simblified, The Origin Of Things) and a satire newsletter (The Third Slip). He used to work in advertising until his soul couldn't take it anymore, and now spends all his time annoying his cats, listening to prog-metal, cycling and writing bios of himself in third person. He has an irrational love for cold water and Tabasco.