An ABVP general secretary from Sidhi in Madhya Pradesh, took his admiration of Gandhi's assassin to another level. He replaced Gandhi's image with that of NathuramGodse on a currency note, and posted it with the caption "Godse amar rahe".
Nathuram Godse is the man who killed Gandhi, the Father of the Indian Nation. But bizarrely enough, he is a figure held in reverence by some who claim to be nationalists and patriots. Godse's birth anniversary was earlier this week, and it was an occasion marked by many bringing up the murderer's legacy in an attempt to whitewash or legitimise it. However, apart from the usual tone-deaf social media posts by the Godse defenders, one member of the ruling Bharatiya Janata Party's  youth wing, Akhil Bharatiya Vidya Parishad (ABVP), took his admiration of Gandhi's assassin even further, by replacing Gandhi's image with that of Godse on a currency note, and posting images of it accompanied by a caption that said "Godse amar rahe" (long live Godse).
Finally, Godse on banknote.

Paying tribute to Gandhi's assassin #Godse on his 111 Birth Anni, ABVP member of MP's Sidhi Dist replaces Gandhi's image wit Godse on Rs 10 banknote. NSUI demands sedition case.@ChouhanShivraj @drnarottammisra @DGP_MP@ANIhttps://t.co/NhluFyYotq pic.twitter.com/MWkKrpWnco

— Kashif Kakvi (@KashifKakvi) May 22, 2020
A report by The Quint states that the post was made by one Shivam Shukla, who is also identified as an ABVP general secretary of Sidhi district in Madhya Pradesh. A complaint against Shukla at the Sidhi Kotwali police station demanded action against him for both sedition and forgery charges, for also tampering with a ₹10 note. However, the report also states that police is currently "probing the matter" to see whether the complaint has any grounds.
A member of of Akhil Bharatiya Vidyarthi Parishad (ABVP) from Madhya Pradesh's Sidhi district replaced Mahatma Gandhi's image from a Rs 10 currency note with Godse's and posted it on social media with a tag line 'Godse amar rahe.'https://t.co/VWnBERORsY

— The Quint (@TheQuint) May 21, 2020
Even though the police is yet to register a case, the outrage against Shukla's action has started to gain traction. Some even identified Shukla in photos with his local Member of Parliament, BJP's Riti Pathak. For her part, Pathak has denied knowing Shukla and also told reporters, "I haven't seen his post, but, if someone has posted something like this, it can't be appreciated."
An alleged member of #ABVP in #Sidhi of #MadhyaPradesh replaced #Gandhi's image with Godse's to commemorate his birth anniversary. Police say this doesn't make for a case. In another profile, he is seen standing behind @RitiPathakSidhi in a photograph. pic.twitter.com/uqUOEWfKPC

— Sidharth Yadav (@sidharth23196) May 22, 2020
Every year, on dates like Godse's birthday and the date of Gandhi's assassination, Godse's name turns up like a bad penny. Of course, not everyone is a blind supporter of Godse, some have picked up on the irony of supporting Godse in a country Gandhi helped create.
गांधी जी का नोट रखने वाला लोग

गोडसे का जन्मदिन मना रहे है…….🤣🤣

— Nattasha Sharrma (@Nattashasharrma) May 20, 2020
While there are a few jokes floating around about people using currency with Gandhi's face on it to buy cake to celebrate Godse's birthday, it appears that the ABVP's Shukla wanted to fix that by removing Gandhi from the notes entirely. It's truly absurd that an organisation that claims to have the nation's interest at heart should be so invested in erasing the legacy of one of India's greatest freedom fighters.
Is this is this patriotism ?or treason ?
The people of the country have to answer. Those who worship the brutal Nathuram Godse who killed Mahatma Gandhi have to be deported. ABVP is not a student organization, it looks like a terrorist organization.#ShameOnYouABVP https://t.co/b1R6NMBIGN

— Sawad Kallarpe (@sawad_kallarpe) May 21, 2020
Just to avoid any confusion, Mahatma Gandhi was a freedom fighter, Godse was a murderer. Which one do you think should be on Indian currency notes?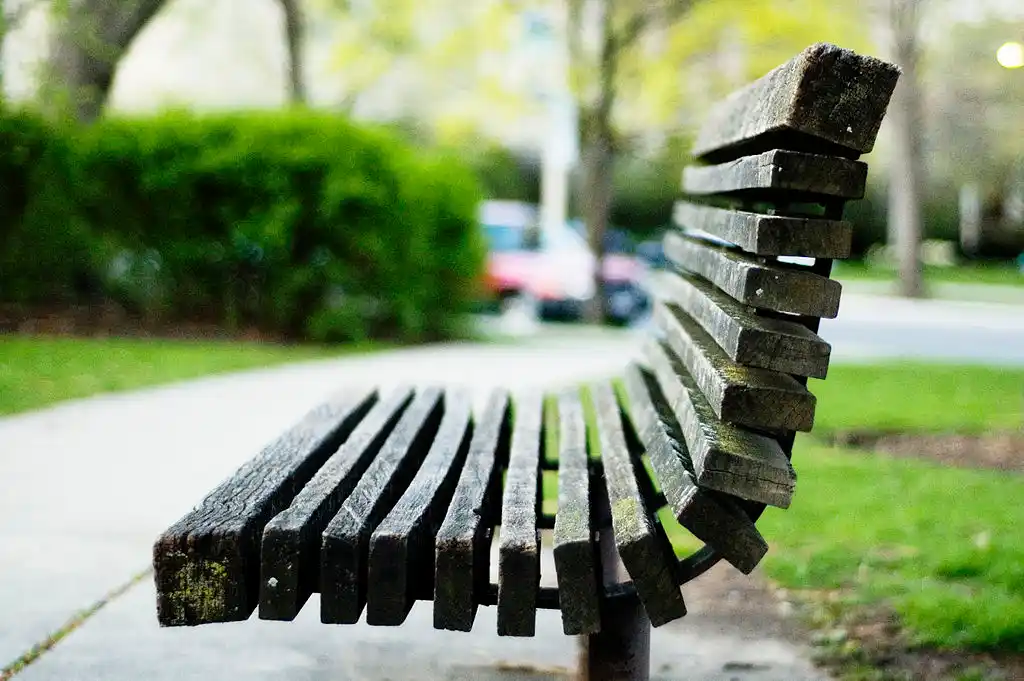 The Arré bench delivers stories that mattress. It hasn't achieved much sofar. But it's getting bedder.