A 19-year-old Dalit girl and her father were killed just two days before her wedding ceremony by a stalker. The horrific murders have renewed conversation on the menace that stalking poses to women in the country.
It's no secret that violence against women is one of the country's most pressing issues.
Another tragic reminder of this fact was reported in Meerut, Uttar Pradesh, last week, after a 19-year-old Dalit girl and her father were killed just two days before her wedding ceremony was supposed to be held.
The man accused of the murders, Saagar Thakur, wanted to marry the girl, her elder brother said. "On June 27 night, Saagar, his five friends reached our house on motorbikes and started pressuring us for marriage. Later, they opened fire," he told Times of India.
The girl and her father were struck during this indiscriminate firing, the police say, while the rest of her family managed to escape without injury.
Just a daily Reminder that How safe a women is in UP. https://t.co/OusoWqll8u

— Khushboo (@Khush_boozing) July 3, 2020
The incident came to light after a horrific video doing the rounds of the internet apparently captured the moments before the firing started. Thakur and his five accomplices, who have been booked for murder and under the SC/ST act, are absconding, the police said.
Bhim army chief Chandrashekhar met with family members of Dalit girl who was murdered by her stalker days before her wedding in UP's Meerut. In a late night shootout on June 27, girl's father was also killed while her brother sustained bullet injuries. pic.twitter.com/gZvrd33Mao

— Piyush Rai (@Benarasiyaa) July 2, 2020
The shooting sent chills down the spines of social media users, who reacted with shock and outrage at this latest act of senseless violence.
A wedding killing in #Meerut & this #KanpurEncounter, the blood🩸 bath that's UP is becoming visible yet again? @palaceintrigue_ @rohini_sgh @PankajPachauri something going on suddenly? https://t.co/IYFyjr4iOY

— dilip cherian (@DILIPtheCHERIAN) July 3, 2020
This is shocking these kind of incidents r still so commonly happening in #Meerut #UP law&order completely goes for a toss women r so unsafe a 19yr oldDalitgirl Aanchal in blue&her father wer shot he used 2stalk the girl & just a night before her wedding he shot them #LivesMatter https://t.co/dUvqk3eymg

— Nagma (@nagma_morarji) July 2, 2020
The horrific murders have also renewed conversation on the menace that stalking poses to women in this country. In the past, several voices have called out the film industry for normalising this behaviour.
The incident took place on June 27. Jilted entitled accused still at large. Speaks volumes. https://t.co/OUhnnZhZPf

— Arpita Ghosh (@Arpita0019) July 3, 2020
Films such as Badrinath ki Dulhaniya and Salman Khan's Tere Naam have been accused of glorifying stalking, long before the events in Meerut last week.
"Stalking, eve teasing, rape and other forms of harassment are a recurring theme in Bollywood films." pic.twitter.com/DC9hxVwTCQ

— Al Jazeera English (@AJEnglish) August 23, 2018
These '90s Bollywood Superhits Actively Promoted Harassment And Stalking — Have been saying this for a while now https://t.co/YqHX542a67

— नेहा श्रीवास्तव (Nehā S) (@neha_aks) June 1, 2016
Back in 2016, an Australian resident was even acquitted of charges, after his lawyer successfully argued that Bollywood movies had taught him that stalking was the only way to win a woman's heart.
An Indian man was acquitted of stalking two women after his lawyer argued that Bollywood films taught him this was the way to get girls.

— UberFacts (@UberFacts) February 6, 2016
With police now on the lookout for the accused in the double murders, hopefully arrests are made as soon as possible. But with incidents like this being reported almost every week from all parts of the country, it's clear that India is no country for women.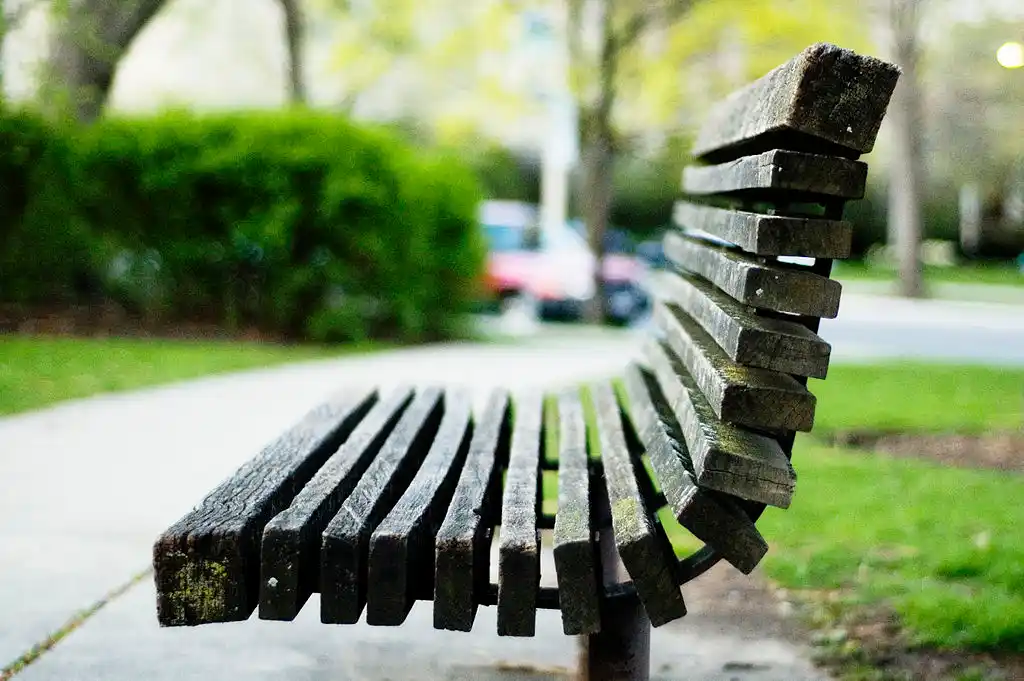 The Arré bench delivers stories that mattress. It hasn't achieved much sofar. But it's getting bedder.