In Mumbai, calls for solidarity have extended to a number of religious institutions. Jain temples, mosques, and churches have been opening up their doors for coronavirus patients.
Since the coronavirus pandemic struck, leaving large parts of the world in various stages of lockdown, there have been several calls for solidarity. In Mumbai, this solidarity has extended to a number of religious institutions, like Jain temples and churches, which have been opening up their doors for coronavirus patients, a recent report has said.
As many as two Jain temples, a mosque and a church have offered up their premises to patients suffering from the deadly Covid-19, Mumbai Mirror reported. Over the last two months these places of worship have transformed into part-time hospitals and isolation centres for patients of all faiths and backgrounds.
When places of worship turned into hospitals – @linaholinah reports.#Mahim #Bhiwandi #Mumbai #Derasars #COVIDCareCentre @iGopalShetty @ParagShahBJP https://t.co/GgLRwGRqZe

— Ketki Angre (@ketkiangre) July 6, 2020
Two Jain temples — one in Kandivali, and another in Ghatkopar — were given full fledged Covid-19 facilities and hospital beds, the report said, following a clarion call from their religious leader to give back to society.
The 65-bed facility in Kandivali has now treated as many as 230 patients over the last month at highly subsidised rates. The rest of the cost was borne by derasar authorities, a non-profit and local Member of Parliament Gopal Shetty.
Bharatiya Janata Party, Mumbai President Shri. @MPLodha visited Pavandham Jain Derasar today. This Derasar has been converted into a hospital for Covid-19 patients. pic.twitter.com/Hv0km0wQdy

— Sunilranebjp (@Sunilrane_bjp) June 18, 2020
The second derasar, in Ghatkopar, meanwhile, charges patients a little more, the report said, but also offers meals four times a day, which are tailored to each patient by a dietician. The Jain temple also makes arrangements for entertainment — hosting live music sessions and mimicry performances, a Ghatkopar MLA is quoted as saying.
Other places of religious worship have also offered up space for those struggling to find a place to isolate in the crowded city.
Taking a cue from the Jain temples, the report says, the Makkah Masjid in Bhiwandi has also transformed into an Oxygen centre and isolation facility, helping over 200 patients, including a number of Hindus, recover from the disease.
Bhiwandi mosque turns into COVID-19 facility, offers free Oxygen to patients. Makkah Masjid and Jamaat-e-Islami Hind have also reserved spare oxygen cylinders that can be delivered to patients who find it difficult to travel. #MuslimSaviours https://t.co/QmeM78GCBj

— MuslimSaviours (@MuslimSaviours) July 6, 2020
The mosque decided to open its doors for patients, after a number of nearby hospitals said they were running out of beds and facilities, the Mumbai Mirror reported.
Mahim's popular St Michael's Church, also joined the fight a month ago, when it was turned into an isolation facility, much like the Jain temples, following a request from the BMC. The iconic Mumbai landmark has also opened its doors to a number of healthcare professionals from the nearby Hinduja Hospital, the report said.
Section 144 imposed in Mumbai to check rising Covid-19 cases https://t.co/byKodThRH3

— TOI Mumbai (@TOIMumbai) July 1, 2020
The coronavirus pandemic has been especially harsh in Mumbai, with thousands of cases being recorded every day, over three months since the lockdown was first put into effect. But with religious bodies stepping in to do their bit, and social distancing norms continuing to be in effect, hopefully the worst will soon be behind us.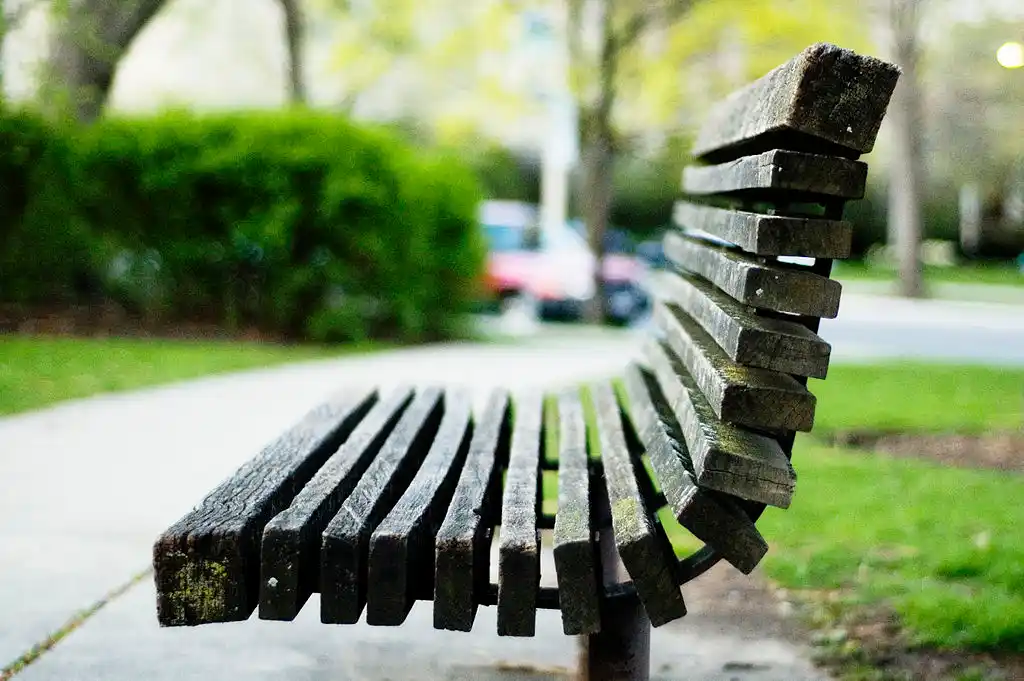 The Arré bench delivers stories that mattress. It hasn't achieved much sofar. But it's getting bedder.