In Madhya Pradesh's Jhabua district, a woman was beaten up and forced to carry her husband on her shoulders as punishment. What was her crime? The man suspected that his wife was having an affair.
Time and again we are reminded that no matter how much as a country we progress on the global front, as a society we have generations of misogyny to unlearn. While TV anchors forced their energy to celebrate the arrival of Rafale jets in India, in Madhya Pradesh's Jhabua district a woman was beaten up and shamed by her husband and villagers.
Accused of having an affair, the woman was forced to carry her husband as punishment. In a video from the disturbing incident that has surfaced online, the husband can be seen seated on the woman's shoulders and being forced to parade around the village.
#MadhyaPradesh के झाबुआ जिले के पारा के छापरी रनवास गांव में एक महिला को परिवार और गांव वालों ने अपने पति को लादकर गांव में घूमने के लिए मजबूर किया. इसके पहले 20 जून को भी झाबुआ से इसी तरह की घटना सामने आई आई थी. pic.twitter.com/wTuyECXj3T

— Vaibhav Palnitkar (@vaibhavdamoh) July 30, 2020
While the villagers watched the humiliating act unfold right before their eyes, no one stepped ahead to help the woman. Instead as she staggered to balance her steps under the added weight of another human, onlookers only jeered at her pain and mocked her.
Woman Shamed, Forced To Carry Husband And Walk. Villagers Shot Videos

Read more here: https://t.co/WmoQ6j3DI8 pic.twitter.com/UgZSw2S7Vw

— NDTV (@ndtv) July 30, 2020
To others, shamelessly video-tapping the act on their mobile phones was far more important than reaching out to the woman. The villagers further added to her misery by beating her up with sticks when she failed to take another step ahead in her very public "walk of shame".
The Shocker is people who commit this crime do not mind someone making this video. Shocker from MP: Woman forced to carry husband on shoulder as 'punishment' for alleged affair. #india #stoneage https://t.co/dpijbPbBbB

— Ajay Singh Jaswal (@ajaysinghjaswal) July 30, 2020
The woman and her husband work as daily wage labourers. The husband was suspicious of his wife having an affair with a coworker and thus, decided to "punish" her without any proof to back his allegations.
A woman shamed, forced to carry husband, and walk while villagers shot videos. Why? Because her husband suspected her of having an affair. #NewIndia #womenempowerment pic.twitter.com/RdKFkBcUYm

— Nimisha Ahuja (@Nims_Ahuja) July 30, 2020
The husband has since been arrested by the police and an FIR has been registered against seven others who were involved in the inhuman act. However, this isn't the first time the village has shamed its own woman. Just last month, yet another woman was forced to parade in public, with her husband carried on her shoulders, after she was accused of allegedly eloping with her lover.
Is this how we will achieve "women empowerment"?
Women empowerment in Indiahttps://t.co/McQm2nekxD

— Fasihur Rahman (@Fasihur_Rahman) July 30, 2020
Welcome to Incredible India, where women's rights and safety are never her own.
Signs of how #cruel, #archaic and #brutal the #Indian #Society is. Shame on us #Indians who allow this to happen and tolerate this scourge. https://t.co/D3OEdVBQyU

— Concerned Human (@Koncernd_Human) July 30, 2020
We could blame 2020 all we want for everything that's gone wrong in the world, but who do you blame when a country repeatedly fails to protect nearly half of its population?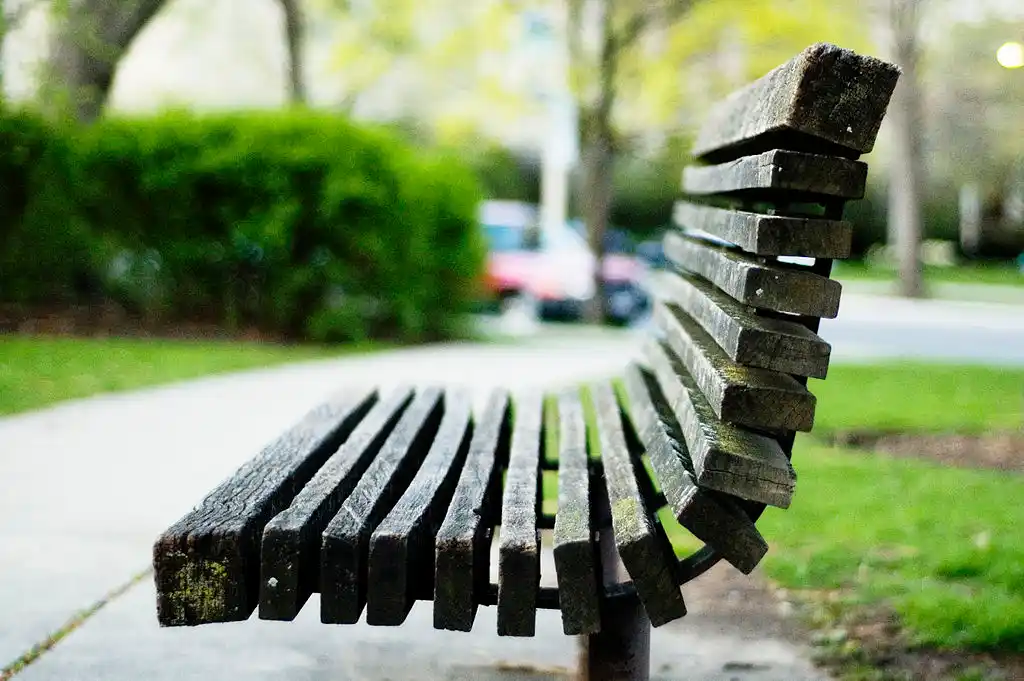 The Arré bench delivers stories that mattress. It hasn't achieved much sofar. But it's getting bedder.