Millennials who grew up in an era of possibility want happiness at work. Our parents are perplexed we aren't happy we don't have to rummage through the classifieds every day.
Ionce used the word "lit" to describe something in an article I was writing. Urban Dictionary defines the term as "when something is turned up or popping". My editor called me and asked me to explain why I had used the word. Upon hearing its use, I was promptly asked to change it.
I had just taken the job and was advised not to question authority as I had in the past. So I faked an eager, understanding smile, went back to my desk, switched lit with "fired up", and began writing this.
To think of Indian millennials in old-school corporate businesses, one must think of drug dealers. They wear incredibly loose shirts with bottle green chinos just long enough to irritate the old guard. Think of them wearing snapback caps, looking at their loafers with torrential optimism, and the awkward innocence of someone who wants to be in on the joke.
The new old-school corporate workplace was created to produce services and goods in exchange for the cheque at the end of the month. Millennials though, because of growing up in an era of possibility (things were way more difficult for our parents), tend to oddly want fulfilment and happiness at work. Then they want to share their happiness and sadness and excitement, and everything else in real time with a devastating jitteriness for likes and retweets. The thing however is, that the idea of the workplace as a source of joy and sunshine is rather like believing that Alice will reach Wonderland every time she goes down the rabbit hole. Alice doesn't realise that rabbit holes are basically for mucking about.
And the workplace is, indeed, a holy muckabout. The millennial comes in with hot takes straight out of the oven about Google Analytics and social media marketing, full of hype from YouTube videos, selling hope and exuberance (sometimes, arrogance) in exchange for the idea of instant greatness. There he bumps into veterans of the business who do their work for nine hours, wait with patience for a mundane pay cheque at the end of the month, and then, with devastating forbearance, for the appraisal letter at the end of the year. And whether it's good or bad, that dude sits there and does his work, because he knows a job is work. Hard work and sweat, not unicorns and fucking sunshine. It's less heavy metal like Suits' Mike Ross and more Peggy Olsons in Mad Men.
We come in to work with a worldview of I-CAN-DO-ANYTHING-AND-KNOW-EVERYTHING and then meet a generation of I-KNOW-NOTHING-BUT-WILL-WORK-UNTIL-I-LEARN people who continue to dominate the Indian corporate workplace.
If you think about it, the term millennial is rather arbitrary. It was created by someone with a drink just looking and hating a specific birth year on a calendar, to characterise a specific set of people. But it also kinda works because we grew up in possibly the most optimistic environment in human history. It's why the idea of being "dissatisfied" with your first job after getting placed on campus seems incredulous to our parents. From their perspective, we should just be happy that we aren't rummaging through the classifieds every morning.
We come in to work with a worldview of I-CAN-DO-ANYTHING-AND-KNOW-EVERYTHING and then meet a generation of I-KNOW-NOTHING-BUT-WILL-WORK-UNTIL-I-LEARN people who continue to dominate the Indian corporate workplace. I've seen the look of utter horror on my editor's face as she narrates (repeatedly) the story of that one intern who refused to go on an assignment, because he "just wasn't feeling it". This story pips the one about that other trainee who would always listen to instructions with a hostile silence – and then proceed to do things exactly the way she pleased and on her own time. I've heard these stories so many times I wonder if she can detect my specious look of indignation.
Before you dismiss the above specimens as anomalies that populate the dens of vice such as ad agencies and magazine offices, let me tell you this is a cross-industry phenomenon. The current workplace is just not a good space for people like us. The cool exposed brick-wall-and-bean-bag strewn start-ups with disruptive ideas are in short supply, and most that are around are folding up faster than you can say "disruption". We're stuck in a land of they-just-don't-understand-us here in India; we're also on the receiving end of stricter immigration laws to work outside. If the right continues to rise, the job market is projected to get worse.
"This may be the generation that will face Armageddon," Ronald Reagan once said to People Magazine about the generation which had started working in the '80s. That generation opened themselves up, adapted, improvised, and ushered in the greatest period of money-making in the 20th century. They created a world where even friggin' Kim Kardashian could become a media mogul.
WE. ARE. SMARTER. THAN. KIM.
I know that. I believe that. But somewhere, the idea of our specialness needs to be dispensed with and the concept of "the grind" has to take root.
And who knows, with time put in, we might even get "lit" at work.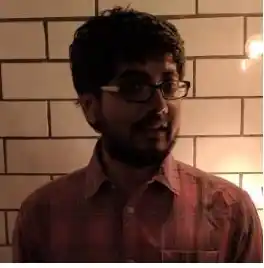 Lover of baby animals, Arsene Wenger, Damien Rice, Peggy Olsen and overly long podcasts. Tweets at @parthsarora.
Confused about most stuff. Writes things.