In a country that thrives on a population which spends most of their waking hours trying to get by, "middle class" is a necessary armour, a shared language, a value system, and more importantly, a way of life. It makes you realise the difference between luxury and necessity, and builds character.
For a while now, one catchphrase has transcended the generation gap: "Paise nahi hain". It's a clarion call for shrewd savings; a reminder of reality. "Paise nahi hain," friends have said to me on a Saturday night, while hesitating to buy more drinks. "Paise nahin hain," I told friends before cancelling my Uber and hopping onto a bus or metro.    
In a country that thrives on a population which spends most of their waking hours trying to get by, the middle-class (or at least what is erroneously referred to as middle class) isn't restricted to an income category alone. Or an insult, unlike what Maya Sarabhai (Ratna Pathak Shah) believes. Instead, being middle-class is a necessary armour, a shared language, a value system, and more importantly, a way of life.  
When I see a pair of eyes scanning the price tag at a store in a mall, I recognise my lot. When I hear my stomach grumble after gulping down the excess Coke that I couldn't bear to throw away because it cost ₹200 at the bar, I hear the sound of the middle class. When I see a friend's cupboard dominated by hand-me-downs from her elder sibling, I can see middle-class written all over her wardrobe. And when I see a neighbour buying white bread instead of the multi-grain, gluten-free one, I know what it will taste like – it'll taste middle class.
In a fluctuating economy like ours, being middle class means that you will never be the winner, but it also prevents you from accepting defeat. For it may not be a foolproof one-step guide to a savings account, but it is definitely a manifold lesson in being human. Over the years, I've learnt that middle class is not a badge you hide, but one you wear with pride. Because it shows that you are better prepared for the disasters of life; because it teaches you financial responsibility; because it is the only way to be satisfied and happy. While the rich become richer and the poor poorer, it's probably the middle-class boat that does not seem that rocky.
In his book, "Stumbling on Happiness" Harvard University psychologist Daniel Gilbert comes to a similar conclusion. "Psychologists have spent decades studying the relation between wealth and happiness and they have generally concluded that wealth increases human happiness when it lifts people out of abject poverty and into the middle class but that it does little to increase happiness thereafter," he writes.
Gifts were something that the uncle who went to "Amreeka" would get you, if he was generous enough.
Growing up, while my classmates were being picked up by drivers, I was taught about the draining payment loop of owning a car, paying off loans even while spending thrice as much in maintenance. Even today as we chase our dreams by opting for easy bank loans and EMIs, most of us have grown up watching our parents treat the concept of borrowing money as the extreme last option. And although we pretend to be less conservative than them, some remnants of these values still colour more of our life decisions than we'd like to admit.
Ever since I was a child, my parents made it extremely clear that I memorise the difference between "luxury" and "necessity". At a time when Indian youth is burdened by overflowing debts, relying on multiple "pay-later" options, are unhappy about their jobs, and would rather identify themselves as "urban poor", I find this lesson in contrast much more appealing.
For instance, when I was growing up, toy stores existed only so that crying toddlers could be pulled away from the toy they desired. Spending money on a remote-controlled car or a giant stuffed bear was a frivolous expenditure. Gifts were something that the uncle who went to "Amreeka" would get you, if he was generous enough. Eating at a restaurant was a twice-a-year affair and you'd go shopping for clothes only once a year – for Durga Pujo or Diwali. There was no Hamleys, no Sunday brunches, and no retail therapy. For the middle class, splurging was (and always will be) an alien concept.
In a country, where nearly half of its population identifies as middle class, we sure do know our limits. We develop an exclusive understanding of life where we try to make the most of what we have and be content with it, mostly because there is no other option. We recognise our privilege because there is so little of it in the first place.
Come to think of it, being born without a silver spoon jammed into your mouth, is a gift, even though it can feel like running on a treadmill without a stop button. It's never a joy ride — on most days, life can feel unfair, infuriating, and disarmingly disappointing. But in a culture burdened by its urgent need to be a part of the rat race, being middle class builds character. It's also why historically, the middle class has churned out the most hard workers. Neither do we have anything to fall back on, nor the luxury of a phase (looking at you, "gap-yaah" takers).
In fact, the one thing that perfectly captures the innate middle-class mentality of Indians, is the fact that we never let the boundaries of our happiness spill beyond what we can achieve. It's also why our dreams, affordable as they might be, (getting a degree, buying a house of our own, getting a steady job) still seem unattainable to us. It's what helps you find a balance — between the aspirations of elite affluence and the crushing disappointment of endless doom. It's what inculcates the lesson of holding on.
It's why years later, I stuck to being middle-class despite realising that there are other alternatives. I get that the backseat is cheap and often uncomfortable – but it is also the one with the best view of life and its participants.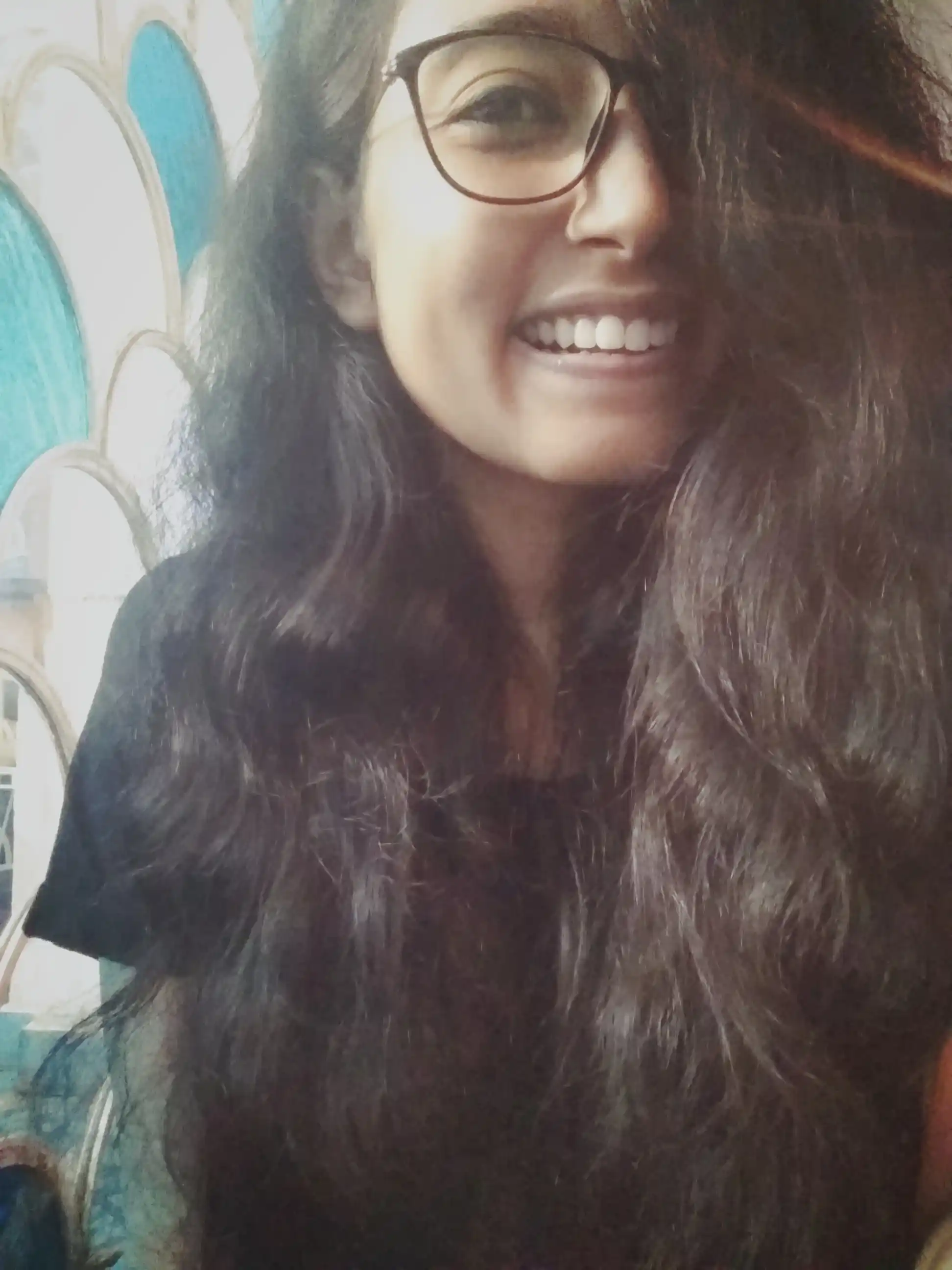 Meghalee is a small sushi-roll, but with daggers. Her hobbies include trying to wrap the world into words, and bungee-jumping on Patriarchy. When she isn't drowning in anxiety, she also likes to breathe.