The Maharashtra government has forbidden its employees from wearing jeans and T-shirts, "deep colours or strange embroidery patterns". For women, it has recommended sarees, salwars, churidar-kurtas, trousers with shirts or kurtas with a dupatta. As if women don't have enough restrictions in place, now their employers will tell them what to wear.
The Shiv Sena under Uddhav Thackeray is different from the Shiv Sena under his father Bal Thackeray. A lot has been written about how the party has "softened" and it has certainly come a long way since the '80s and the '90s when it was branded a hardline right-wing party. The new Sena, under Uddhav, has earned much love from the liberals. Yet, every once in a while, it takes a misstep, making us question if much has changed.
According to an order issued on December 8 by the general administration department, Maharashtra government employees will be forbidden from wearing jeans and a list of other (comfortable) clothing. In this order, the government details that "no deep colours or strange embroidery patterns or pictures" will be tolerated. The clothing range that they are, however, willing to offer differs for men and women. For men, it's trousers and shirts, and for women, it is sarees, salwars, churidar-kurtas, trousers with shirts or kurtas with a dupatta. As for the footwear, men can wear shoes and sandals whereas women can wear chappals, sandals, and shoes. This infantilisation of the employees at the hands of the state government in 2020 comes as a shocker.
This new and bizarre order is a reminder that society, of which the government is an important aggregator, is always trying to police its people, especially women – their conduct, their clothes – and soon they may even offer them a script on what to say and what not to. This new dress code may not have been designed specifically for women, but it is they who get the worst of the bargain.
Dress code impositions have been introduced to impose "decency" time and again. Earlier in the year, the Madhya Pradesh government banned faded jeans and T-shirts for its employees in the Gwalior division. Similarly, in 2019, the Bihar government too banned T-shirts and jeans for all employees alike. They even offered directives on what kind of clothes they should wear. This sort of moral policing is not a specialisation of governments alone.
Dress code impositions have been introduced to impose "decency" time and again.
In Uttar Pradesh, khap panchayats had banned jeans and mobile phones for girls in the past. In 2013, a college in Madhya Pradesh had banned women from wearing sleeveless clothes. And only last year, Hyderabad's St Francis College had imposed a strict dress code for women, asking them to wear long kurtis.
The diktat by the Maharashtra government is no different. The compulsion of a dupatta, is a clear indicator that "decency" is the burden only of women and not men. These double standards in dress codes where women are required to cover up puts the onus solely on women, lest they be sexually assaulted.
What must also be noted is that the baton of these nationalistic "formal" wear is carried forth only by the women – there is no mention of men having to wear kurta-pyjama or dhoti-kurta, all of which also falls within the gamut of Indian" formal" wear. The government has also mandated the weekly Friday khadi wear (their version of Friday casuals) to promote handspun fabric in the state at the very least. Would these officials also like to accompany their employees on shopping excursions?
Attires have always been symbolic in society. With respect to women, this idea is especially poignant because apart from dressing up in a "safe" manner, it has also signified parity in the workplace. The rules should be the same for men and women.
By implying such outmoded dress codes, are we not taking two steps back into the past?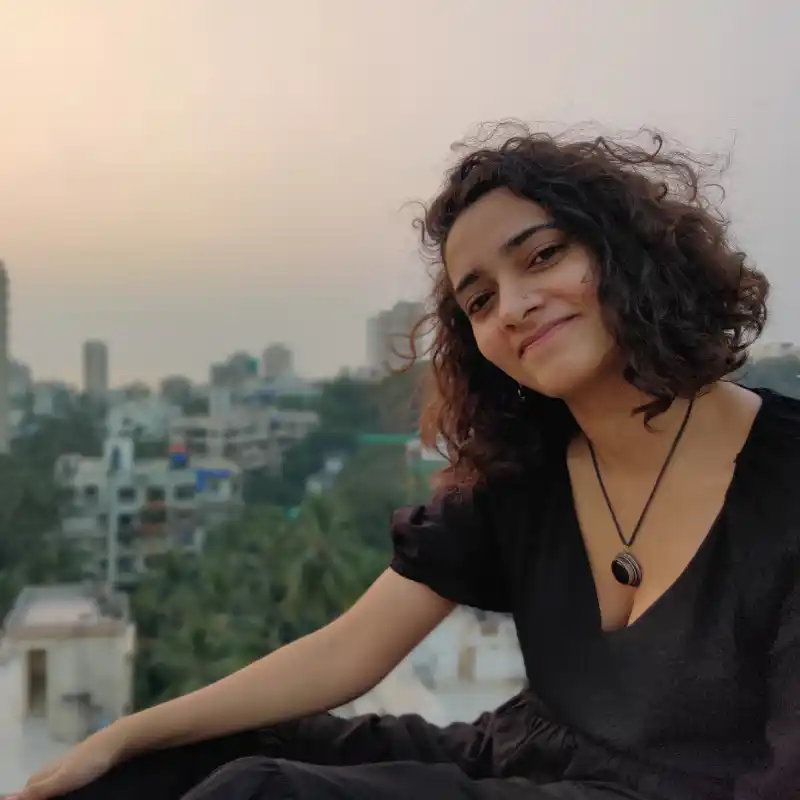 Sahej Marwah likes to have a finger in every bowl. She spends her time baking, writing, editing, podcasting, and pampering her cat. It's safe to say that she is now running out of fingers and is open to donations.