It's important to view the Section 377 judgment as the first step toward a safer world for India's LGBTQIA+ community. That includes safe sex practices. As Justice Chandrachud has observed, public acceptance of gay people will also help address sexual health concerns.
Yesterday, in a historic moment, the Supreme Court declared that I, along with India's 104 million queer people, am no longer a criminal.
In a poignant 493-page judgment decriminalising homosexuality, the five-judge bench unanimously announced that the LGBTQIA+ community has equal rights as every Indian citizen. "To deny LGBT community of their right to sexual orientation is a denial of their citizenship and a violation of their privacy," they said. It's hard not to be deliriously happy and celebrate the judgment with abandon, even though most of us can discern that this is only the beginning of our fight toward equality. But as Justice DY Chandrachud mentioned, it's important that we look at the judgment as the first step toward a safer world for the LGBTQIA+ community.
Back in June during a hearing on Section 377, Justice Chandrachud had also emphasised, "Public acceptance of people in gay relationships will help meet health concerns and control the spread of HIV," to the lawyers who were arguing for upholding the draconian law. Once the celebrations over the verdict begin to wane, it is time we addressed the elephant in the room – the lack of awareness about safe sex within the community.
Of course, safe sex is a long battle in India – for people of any orientation, but especially so for the LGBT community. Ask any queer person who goes for regular health check-ups and they'll tell you how nerve-racking it is. On a recent visit to the clinic to get a blood test, the clinician was curious to know why was I getting tested for HIV. I expected the standard homophobic response that I usually receive, when I tell people I'm gay. But after chatting with him for a few minutes, he said he was amazed because few individuals get tested voluntarily.
For homosexuals, bi-sexuals, and transpeople the struggle is two-fold, with insensitive health practitioners ignoring their needs.
The late '80s saw American activists working tirelessly to educate the LGBT community about the dangers of unprotected sex. And while the numbers slowly went down in the US, the first HIV case was detected in India in 1986. It took another decade to spread AIDS awareness and the Balbir Pasha ad campaigns gained popularity in the noughties. Even today, large parts of India continue to refer to HIV as the "gay disease" despite the fact that the HIV epidemic in India is driven by heterosexual sex.
Which is not to say that safe sex is not a queer concern. The fight against AIDS is a long one, and in India, decriminalising homosexuality is intrinsically linked with it. The Naz Foundation (India) Trust, which works closely with the LGBT community on issues of sexual health, originally spearheaded the 377 campaign, filing a petition in the Delhi High Court in 2001 seeking legalisation of homosexual intercourse between consenting adults. The NGO argued that the fear of law and lack of safe spaces, often left homosexuals with no option but to compromise on safe-sex practices. When I first started attending community meets and activities a few years ago, it was evident that a chunk of the queer activist population wanted to focus on saving lives lost to STDs. In the last three years, I've lost two friends to AIDS. It has always made me wonder if things would have changed had they been… safer.
According to Avert, an international HIV and AIDS charity based in the UK, "around 4.3 per cent men who have sex with men in India are living with HIV, with just over a third aware of their status". A 2015 study of homosexual men, conducted by the same organisation across 12 Indian cities, found out that that seven per cent tested positive for HIV. And out of 25 lakh queer population 1.75 lakh are affected by HIV, the last census points out.
Shruta Rawat, who works as the research manager at The Humsafar Trust that raises awareness about HIV/AIDS-related illnesses among the community, told me that their clinic sees around 200 clients for HIV testing every month. According to her estimate, approximately eight per cent of them test positive.
These studies might be a case of limited data from members of the queer community who are vocal about their sexuality. For homosexuals, bi-sexuals, and transpeople the struggle is two-fold, with insensitive health practitioners ignoring their needs.
With the law now in our favour, the time is right to think about a new kind of sexual culture. A New York Times essay on safe gay sex brings to our attention a surprising nugget of trivia. "The very idea of 'safe sex' emerged from the gay community in the early 1980s, in response to the AIDS crisis… Condom use, therefore, was never a negotiating chip."
Eventually, a world more open about sexuality will spell safety for ALL kinds of sexualities on the spectrum: For heterosexual, homosexual, and bisexual people. It's time for us to come together as a community, force our stakeholders to embrace the reality, and give safe sex a harder thought. And remember what the drag queens of the '80s would say, "If you're going to tap it, wrap it."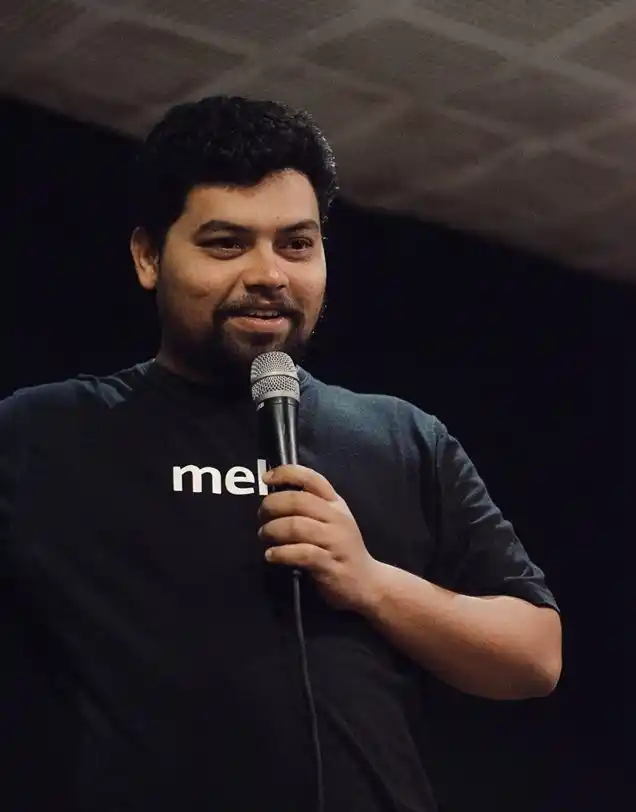 Navin Noronha is a writer-producer who also dabbles in stand-up comedy and improv. He prides himself on being a gay liberal. He believes words can do a lot of good, but can also cause a lot of damage. He is on a mission to curb the latter. The mission is not going so well thus far.