Following a series of progressive judgments, the Supreme Court has gone from being the Johnny Lever of institutions -- cult following, some people laugh -- to the Ryan Reynolds of institutions -- everyone wants to kiss them on the mouth.
If the court had agreed to hear the petitions for an investigation into Justice Loya's death earlier this year, it would have officially had a more perfect year than the French football team. Earlier in April, the court rejected the petitions from senior advocates, pointing out – quite harshly – that allowing that to happen would mean questioning the integrity of the court.
But, apart from that little mystery: Hooray for the Indian Supreme Court. The last year or so has been pretty exciting if you're the kind who keeps an eye on the workings of the Indian judiciary. It's almost as if the poor thing decided to hell with everybody; we're going to be bigger and more spectacular than Netflix AND PubG combined.
The most recent of these big judgments came in August when the Supreme Court struck down Section 377 for being "arbitrary" and "irrational," a surprisingly progressive move in a sea of Biplab Debs.
"Sexual orientation is biological, innate. She or he has no control over who they get attracted to. Any repression will be a violation of free expression," the court observed in a judgment so poetic, it could hurl Keats, Shelley, and Eliot out of the canon. Justice Indu Malhotra took it further by declaring that "society owed an apology to the LGBT community for years of stigma imposed on them."
The Supreme Court had started 2018 on the same note, announcing that it would reconsider its 2013 decision to criminalise homosexuality, and insisting that societal morals had evolved from the Victorian era that the law was drafted in. It had then gone on to defend the rights of people who want to sit down and eat their popcorn in theatres, when it declared that playing of the National Anthem was not mandatory. Way to go, Supreme Court! We're giving you an ovation, and of course, it's a standing one.
The judiciary followed up on this fine form by going on to make two progressive judgments. In the first, it set aside an order from the Kerala High Court which annulled the marriage of Kerala Muslim convert woman Hadiya and Shefin Jahan. The judgment in the landmark Hadiya case, as it came to be known, asserted that each individual had the choice to marry whom they like. In the second, it removed a 1958 law that made adultery a crime. Look out 21st century, here we come!
The court also went on to establish the right to die as a fundamental right, effectively legalising euthanasia, and imposed a temporary ban on the sale of fireworks, serving a big FU to the massive lobby of pollution enthusiasts.
The Supreme Court has been on point since early 2017, when it declared the Islamic practice of triple talaq unconstitutional. Then it came back for seconds by allowing us the Right to Privacy, while a special CBI court put a rapist-Godman behind bars for 20 years more than it took him to make his last movie.
The courts, in a short period, have gone from being the Johnny Lever of institutions – small cult following, some people laugh – to being the Ryan Reynolds of institutions – everyone wants to kiss it on the mouth.
Bollywood's greatest superhero movie starred Rakesh Roshan's progeny as Krishh. Here's a thought for the next one. How about a movie where the courts come together and take on the governments with their amazing superpower – making a lot of sense?
The government thought it was being awfully clever when it tied up with Mojo Jojo to come up with an Aadhar card/world-domination scheme, but the court was a step ahead. This year it finally ruled that Aadhaar data would no longer be mandatory for banks and telecom company (hear that ICICI, just give up already). The government has been asked to change the Telegraph Act and the Prevention of Money Laundering Act accordingly.
Honestly, there hasn't been a better time to get into a serious legal battle with a sworn enemy. But hey, before you go that far, or consider stealing this amazing superhero idea and selling it to Ram Gopal Varma on the sly, I suggest you hold off for the first half of 2019, when the omnipresent Ram Mandir case will be up for hearing.
Until then, you should sleep happy, secure in the knowledge that at least one pillar of democracy is doing its job. And is doing it well.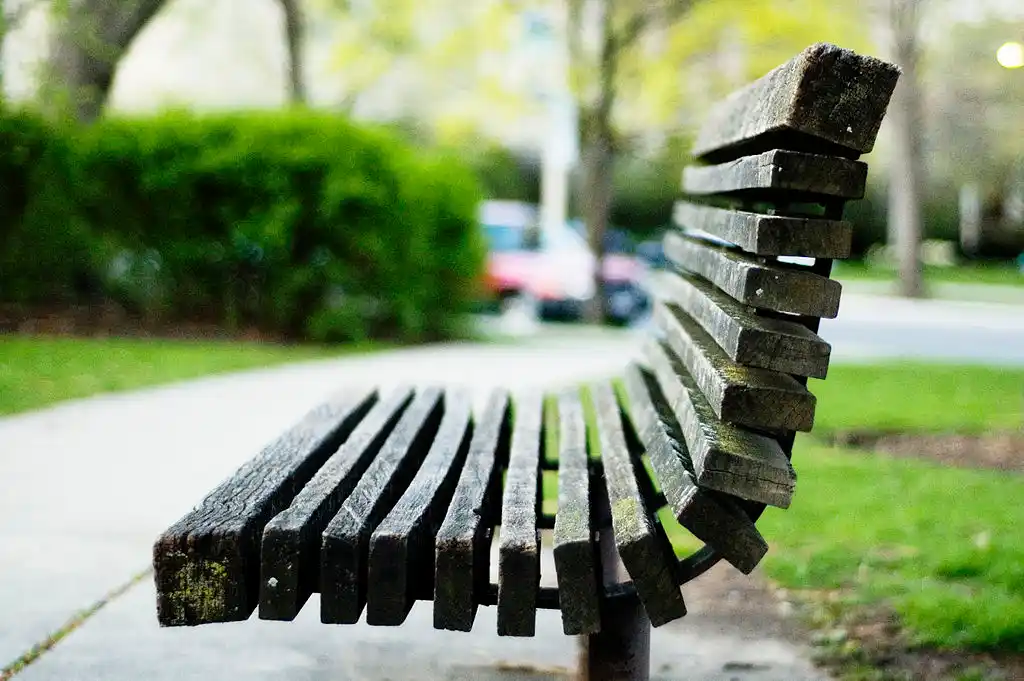 The Arré bench delivers stories that mattress. It hasn't achieved much sofar. But it's getting bedder.