Much before the days of support groups for women, India had the "kitty party". But the humble kitty party doesn't get credit as an instrument of microfinance, even though the first TV in any home was probably bought from the money saved from a women's kitty.
After much coaxing, I finally gave in to my friend's plea to join her kitty group. Resigning myself to conversations about Jhanvi Kapoor's lehengas and Taimur Ali Khan's proficiency in the alphabet, I prepared for the first meeting by cramming up on the latest film and gossip mags.
The party began with typical discussions about cooking, travel destinations, and flower decoration. Just as I was debating whether to fake a toothache or a heart attack, so that I could leave early, I was told that the woman with interest in travel owned a business that offered customised tours to foreign tourists who wanted an authentic Indian experience. The one obsessing over flowers ran a bridal decor business. Another dear old lady had been organising cooking classes for the past 20 years and had even trained some professional chefs.
After I wiped the egg off my face, I had to be dragged out of there at the end of the party because I was madly in love with these women. These were no gossipy aunties waiting to tell the whole neighbourhood about who had had Botox or who was having an affair with their secretary. This was a group of well-read, self-employed women who had helped each other uncover their talents to address a void in the market (even though, I wouldn't admire them any less for being "mere homemakers".)   
There was nothing boring or catty about this bunch, as I'd led myself to believe the "kitty party type" stereotype. They started their businesses after they joined this group and honed their skills. Their only advertising was word-of-mouth reviews from the other women in the group. They mentored each other, they were soul sisters who inspired the other to follow their dreams. We did eventually get around to discussing Jhanvi Kapoor but only after we'd chatted about the advantages of GST. I'd have been better prepared to deal with this group if I'd kept up with the business news.
The humble kitty party always gets a bad rap, possibly because the word "kitty" combined with "party" conjures up uncomfortable visions of cat fights or cougars on the prowl or something. For all the ignorant souls out there, a "kitty" has nothing to do with the feline family. It is a sum of money collected from the members of a group which is awarded to one member by picking chits. Yet, kitty parties don't get credit as being instruments of microfinance even though there is a good chance that the first television in any home in the pre-EMI era was probably bought from the money saved from a women's kitty party.
If there ever was a group that needed a bit of company, a shot of confidence along with a healthy dose of mentorship, it's the women of the world.
I think kitty parties would probably get more respect and recognition if we gave it an important name like Forum for Friendship and Finance, and follow that up with a snazzy acronym like 3F. This is what would happen if men attended kitty parties. Unfortunately, we don't have a real-life Captain Kirk who would boldly go and attend a kitty party and make it hip, so these events will always be associated with bored housewives, a demographic that is the butt of innumerable social-media jokes every day. Is it any wonder then, that kitty parties are also objects of ridicule and perceived as hubs for husband-bashing and gossip-mongering?
We rarely show such contempt for men and their bromances. When we see a group of men huddled together, we assume that they must be discussing something intelligent like the melting of the polar caps or the effect of oil prices on Dalal Street. We rarely perceive women as capable of such deep thought – I was guilty of doing the same. Society has always been a little wary of women forming groups, enjoying themselves, or supporting each other. Probably, because we just might take over the world if we were all united. So insensitive jokes and memes about frivolous female friendships and their bitchy conversations about mothers-in-law and maids are constantly circulated so that no woman takes herself or another woman too seriously.
This ridiculing of kitty parties and other such women-centric activities is an insidious form of misogyny, that even urbane, sophisticated men and women indulge in because we think it's harmless fun. This is such a pity because if there ever was a group that needed a bit of company, a shot of confidence along with a healthy dose of mentorship, it's the women of the world.
Right from prehistoric times, women always needed to be in touch with other women for survival, if only to learn how to pick the juiciest berries or how to club a vicious hyena more effectively. Modern women are no different. We need to be in touch with other women to learn that round rotis are overrated and filing tax returns is hard even for accountants. We experience a deep sense of well-being and self-discovery in the company of other women, which in turn helps tremendously in improving our skills, confidence, and correspondingly, our economic status.
Women have forged ahead in the corporate sector, but we forget that a large part of our unorganised sector still consists of self-employed women who are babysitting kids like Taimur, tailoring those gorgeous, filmy lehengas and yes, catering those "silly" kitty parties. These women need a good network in place, so they can continue to grow their businesses but there just aren't enough resources to help them because what they do isn't taken seriously. Kitty parties and other ladies' groups fill in these gaps in resources, especially for women in small cities and towns.
It has been proven, that women who network regularly have more control over their schedules and lives. Even Facebook's Sheryl Sandberg thinks so. She started Lean In Circles, a non-profit organisation that facilitates the formation of women support groups that help each other achieve their goals. She speaks passionately about how women need a strong network of women to get ahead in life.
So basically, she just endorsed kitty parties and we all nodded sagely. A toast to the ubiquitous, infamous kitty party. Because just like yoga, ghee, and Basmati rice, we need someone from the West to validate everything that we already possess.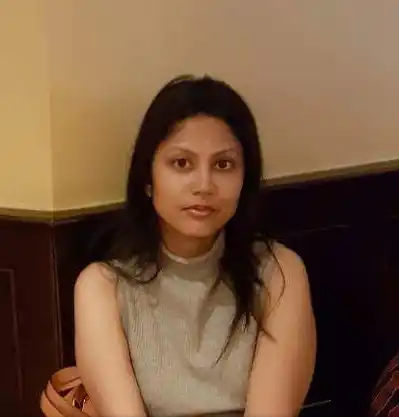 Ashwina Garg is a freelance writer and entrepreneur. She is the author of the best-selling book 'Spicy Bites of Biryani' and writes regularly for Women's Era, Bonobology and other sites. She has a keen interest in social causes and writes for the Hyderabad-based NGO, SAHE and TEDxHyderabad.