A 14-year-old Dalit girl committed suicide in Kerala because she was missing online classes. Her death is a stark reminder that with no access to the internet, many of India's underprivileged will be left out of such an education system.
Kerala has led from the front when it comes to fighting the pandemic. Now even as education institutions remain closed across the country and exams are being cancelled, the state began the academic year on Monday with online classes for students. It's a great initiative but the suicide of a Class X Dalit girl in Valanchery, Malappuram district, is a reminder that online education is a luxury for India's poor.
A bright student, Devika killed herself, reportedly for not being able to attend the online classes that began on June 1. Investigation revealed that she had self-immolated herself with a bottle of kerosene. Her body was found in an abandoned house in the neighbourhood along with a suicide note. "I am leaving," the 14-year-old wrote.
This is tragic.

Poor dalit girl Devika committed suicide in #Kerala because she was not able to participate in the online class. Her parents were poor to have their TV repaired for her lessons and also she was pained because of not having a smart phone like other students. 🙏 pic.twitter.com/9lhnHKNkj2

— മനസ്വിനി 🌸 (@manswinni) June 2, 2020
Daughter of daily wage workers Balakrishnan and Sheeba, Devika was an academically sound student, according to her parents and had also bagged the Ayyankali scholarship. She had been anxious about not being able to attend online classes.
Balakrishnan said that they had a television set at home, which was damaged a few days ago. He couldn't get the TV repaired as he had no income during the lockdown."I had told her that we can repair the TV when the classes start. Or the school will provide a tablet, or she can go and attend the classes from the home of one of the students in the neighbourhood…" Balakrishnan said.
Kerala student kills self, parents say it was because she couldn't attend online classeshttps://t.co/VZ7hbmPlXE

— The News Minute (@thenewsminute) June 2, 2020
From the family to her teachers, everyone was shocked with the incident. "None of us can believe this. She was very smart in her studies, was part of the Junior Red Cross team of the school and was the class leader too," Aneesh Kumar K, who was Devika's Class 8 teacher told The News Minute.
The school was planning to take virtual classes for students like Devika using a projector. "I talked to her twice over the phone. We had collected details from all students who don't have access to smartphones or the internet and had handed over details to district level officers," he added.
Unable to attend online classes, a Xth grader self immolated herself in #Kerala's Malappuram.https://t.co/NEAQMBGvtO

— The Quint (@TheQuint) June 2, 2020
The Kerala education department has said that NGOs and local self-government institutions had set up digital classrooms in Dalit colonies. But it has been reported that in places like Wayanad at least 40 per cent of the students missed classes on Day 1.
Activists pointed out the faults in Kerala's development model, saying that Dalit, tribal students will be excluded from the educational sphere if the state is not serious about the lack of digital infrastructure among different communities. Demonstrations began outside the DDE office and police lathi-charged some of the protestors.
data-conversation="none">

Police action on protests regarding Devikas suicide pic.twitter.com/VqmPCstyBu

— دلت کیمرہ (@DalitCamera) June 2, 2020
data-conversation="none">

Police action on protests related to Devika's suicide turns violent pic.twitter.com/JhtOY9YpWv

— دلت کیمرہ (@DalitCamera) June 2, 2020
On Twitter, there has been outrage against the rush to start online classes. The National Students' Union of India has said that such a learning system is not accessible to all.
A Girl in Kerala committed suicide because her family couldn't afford Smartphone or TV for online classes. Why students are being forced to use such a learning system that's still not equally accessible to everyone. We are against online classes & exams.https://t.co/xbzBMg90zW

— NSUI (@nsui) June 2, 2020
14 yr old Dalit student commits suicide cause of inability to attend online classes. With wide disparities in internet access, online education is a way to exclude the poor and defeats the very purpose of education as a tool for socioeconomic mobility https://t.co/mi7WtkkhPX

— Ruchi Gupta (@guptar) June 2, 2020
Shashi Tharoor, a Congress MP from Thiruvananthapuram, spoke about the digital divide in our schools.
This tragic story points to the consequences of rashly ignoring the digital divide. Ironic that a Communist State Govt in Kerala is ignoring the issue of class in the classroom! https://t.co/rgeRJPgmt5

— Shashi Tharoor (@ShashiTharoor) June 2, 2020
State Education Minister C Raveendranath has asked for a report from the district education officer on the child's death.
At least 45 lakh students in Kerala began attending virtual classes organised by the state education department from Monday. There is no official figure yet on how many were unable to attend online school. To ensure that no other student like Devika is left behind, we need to do a lot more.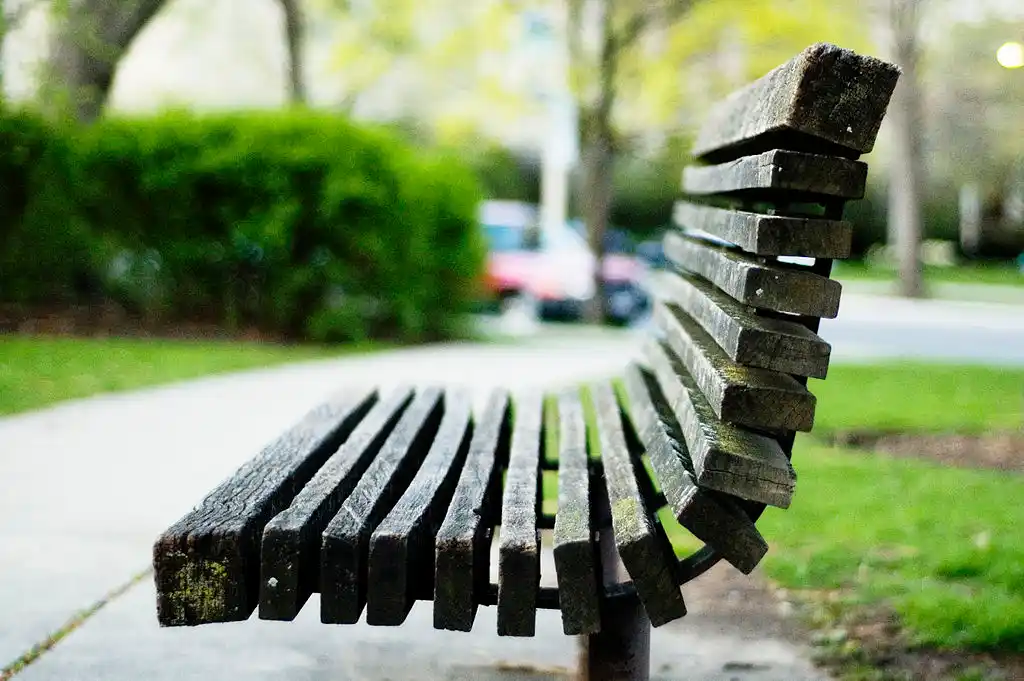 The Arré bench delivers stories that mattress. It hasn't achieved much sofar. But it's getting bedder.