We can have a measured response to the attack on Amarnath yatris in Kashmir. Or we can play right into the hands of terrorists.
There are two choices facing us right now.
In light of the cowardly and dastardly attacks on Amarnath yatris, the easiest thing to do is to lose our collective minds. The signs are already there. Panellists on the Great Indian Television Circus are asking for crackdowns and increased powers for the armed forces. Maj. Gen. GD Bakshi wants war. The inimitable Arnab Goswami is playing policymaker once again. Social media has gone down the predictable path of getting its chaddis in a twist. Even Rajnath Singh's calming words on Twitter are being viewed as a cop out. In office gossip, in suddenly hushed conversations in restaurants, there are murmurs of retaliatory attacks.
The other choice stands in opposition of the first one: In recognition that the first, polarising response is exactly what the terrorists aimed for. That this is all part of a grand design we'd be fools to miss.
An act of terror, by its very definition, is supposed to strike fear and lead to knee-jerk reactions. By overreacting right now, we'll be playing right into the hands of the attackers, completing the circle. You don't have to be a political strategist to understand that the agenda of terrorists – all terrorists everywhere – is to divide people along the fault-lines of religion, or community, or ethnicity, or belief.
The second choice asks you to resist their success in this endeavour. To continue to believe in the Kashmiriyat whose stories we have grown up on.
There is no better example of this than the Amarnath cave itself. Discovered in 1850 by Buta Malik, a Muslim shepherd, it has been a symbol of Kashmir's syncretic Hindu-Muslim culture for a long time. Through years of tumult, the Amarnath yatra has stood out as a beacon of hope: A pilgrimage organised by Muslims for Hindus, it exemplifies communal harmony.
For every Kashmiri terrorist who took a life, there was a Kashmiri doctor trying to save one.
What is the attack, if not an evisceration of this sacred bond, this delicate relationship? That it comes in the immediate aftermath of Burhan Wani's death anniversary, shows that it was designed to stoke a communal fire. For all the machismo the terrorists want to project, it is an act of supreme cowardice.
Terrorists might be cowards, but they aren't fools. They know exactly what will follow the attack. In the days to come, there will be a heavy-handed response by the forces. Deaths and atrocities, on either side, will increase. The government's response – and that of ours – will decide the fate of Kashmir for the next decade or so. As the cliché goes, we'll know whether Kashmiri youngsters will pick up books or guns.
This is not to say that our armed forces should stay quiet and let the culprits go unpunished. They should be hunted down and brought to justice. The J&K police should be ramped up and given better equipment and training, something it has been demanding for a few years now.
Even though the fog of grief is dense and heavy, there is some hope. For every Kashmiri terrorist who took a life, there was a Kashmiri doctor trying to save one. When we write the stories of this turning point in Kashmir, we should also tell the stories of the drivers, the policemen, the guides, and the nurses who did everything in their power to save people. The Kashmiris working quietly and unselfishly. The Kashmiris who do not scream "Azaadi" or pelt stones.
What we need, is to be mindful of whose hands we are playing into.
The attack has provided a golden opportunity to those who want a "harder line" in Kashmir. Except in the valley, the harder line impacts fewer terrorists and many, many civilians. In Kashmir's dance of death, innocent lives are lost, families shattered, graves dug, funeral pyres lit.
Already, there are factions that are linking these attacks to stage a counter-attack on the #NotInMyName protests. It stinks of vile opportunism, a cold-hearted way of scoring brownie points during a great human tragedy. It is surprising how quickly we descended into mud-slinging and shouting matches, dishing out our default abuses, "Liberals", "Sickulars", "Bhakts", "Communists" to each other. If we can't come together in the face of such a grave massacre, when will we?
We can't expect much of career politicians who've already started the blame games on Twitter, tarnishing each other's character in 140 characters. Uddhav Thackeray has already politicised the issue by asking the BJP to send Gau Rakshaks to fight the terrorists. Over the next few days, this will be milked to the fullest by these "statesmen".
But surely, we can expect better of ourselves? Before typing furiously into our social media accounts, surely we can take a moment and think about what impact our words will have? Surely we can't be on the same side as the terrorists, who want us to become the hands and feet that spread their vitriol?
John Milton, the 17th-century English poet and polemicist wrote in Aeropagitica, "I cannot praise a fugitive and cloistered virtue, unexercised and unbreathed, that never sallies out and sees her adversary, but slinks out of the race where that immortal garland is to be run for, not without dust and heat."
This is our heat and dust moment; this is the trial of our faith and the exercise of our virtue. How we react to this attack, will determine the fate of Kashmir.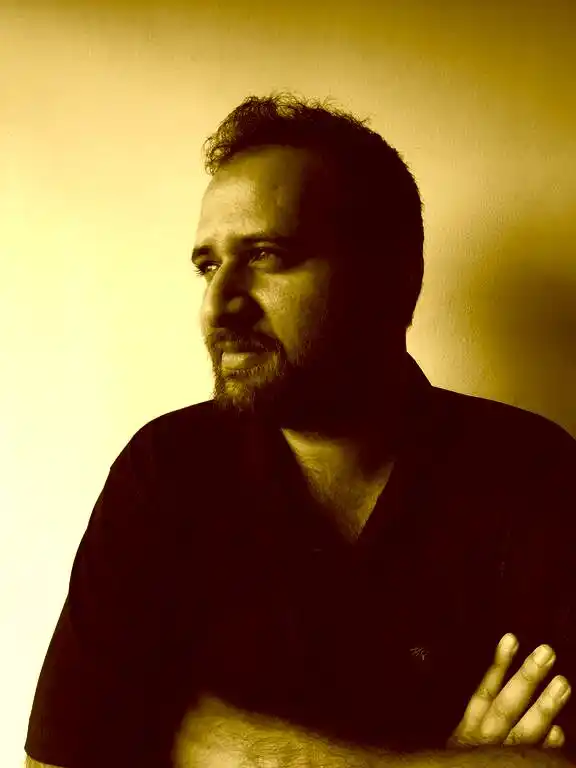 Karan Mujoo is a writer currently living in New Delhi.