Amid the ongoing spat between Kangana Ranaut and Shiv Sena's Sanjay Raut, we have a third entrant – the Karni Sena. The fringe outfit, which protested against Manikarnika and threatened to chop off Deepika Padukone's nose, now wants to protect Ranaut. Why the sudden change of heart?
Actor Kangana Ranaut, whose recent comments comparing Mumbai to Pakistan occupied Kashmir earned her the wrath of the Shiv Sena government in Maharashtra, was recently granted Y-plus security by the Union government. But a personal security officer and 11 armed policemen are not enough to protect the actor-turned-bully. On Tuesday, reports say, she also received some support from the unlikeliest of groups: Volunteers from fringe outfit Karni Sena have offered to pick Ranaut up from the airport when she arrives in Mumbai on Wednesday and escort her home.
Karni Sena jumps in support of Kangana Ranaut, says will be at Mumbai Airport to protect the actress. @saurabhv99 with details.#ITVideo pic.twitter.com/osljt3zm8u

— IndiaToday (@IndiaToday) September 7, 2020
"There will be a team of Karni Sena members at the airport who will take Kangana to her home with their own security," a member of the Sena, Jeevan Solanki was quoted as saying. This act of "courteousness" comes just a few days after Ranaut indicated that she was more scared of the Mumbai Police than the "Bollywood mafia" whom she has been tweeting about since the death of Sushant Singh Rajput.
After a major star has been killed I spoke about drug and movie mafia racket, I don't trust @MumbaiPolice cos they ignored SSR's complaints, he told everyone they will kill him yet he was killed, if I feel unsafe,does that mean I hate the industry and Mumbai? #ShameOnSanjayRaut https://t.co/EyoUCgRPSL

— Kangana Ranaut (@KanganaTeam) September 3, 2020
The sudden offer to escort a Bollywood actor will, however, come as a bit of a surprise to anyone who has been keeping up with the Karni Sena in recent years. This is the same outfit, after all, that had threatened to chop off Deepika Padukone's nose, and behead director Sanjay Leela Bhansali prior to the release of Padmaavat in 2017.
Did @deepikapadukone get 'Y' grade security when the Karni sena threatened to cut off her nose during Padmaavat controversy/protests ? Fair point made on my show by @karunanundy

— Preeti Choudhry (@PreetiChoudhry) September 7, 2020
Many will also recall that in 2018, the Karni Sena had set their targets on Ranaut, accusing her of going against Hindu tradition with a dance sequence as Rani Laxmibai in the film, Manikarnika. Back then Ranaut had responded to the threat by saying she would not apologise. "I am a Rajput and I will destroy them," she had said.
After Padmaavat, Karni Sena threatens to protest against Kangana Ranaut starrer Manikarnika. Watch this report. #ITVideohttps://t.co/NounxnP7mg pic.twitter.com/rfcqLfNSj6

— IndiaToday (@IndiaToday) February 7, 2018
This week, however, all hatchets seemed to be firmly buried, with the outfit courteously offering to "protect" the actor, who has had two FIRs filed against her for her recent comments on the city, and has sparked yet another raging controversy online.
Sanjay Raut Shiv Sena leader has given me an open threat and asked me not to come back to Mumbai, after Aazadi graffitis in Mumbai streets and now open threats, why Mumbai is feeling like Pakistan occupied Kashmir? https://t.co/5V1VQLSxh1

— Kangana Ranaut (@KanganaTeam) September 3, 2020
In the last week alone, Sanjay Raut has called Ranaut a "mental case" and accused her of "spitting in the plate she eats from." He was also criticised and asked to apologise after he called Ranaut a "haramkhor ladki". Ranaut, meanwhile, tweeted that BMC officials had visited her property in Mumbai and threatened to demolish it.
They have forcefully taken over my office measuring everything, also harassing my neighbors when they retorted @mybmc officials used language like ," वो जो मैडम है उसकी करतूत का परिणाम सबको भरना होगा" I am informed tomorrow they are demolishing my property 🙂 pic.twitter.com/efUOGJDve1

— Kangana Ranaut (@KanganaTeam) September 7, 2020
As this tussle gets uglier by the day, chances are that the surprise entrance of the fringe group Karni Sena is not going to smooth things over.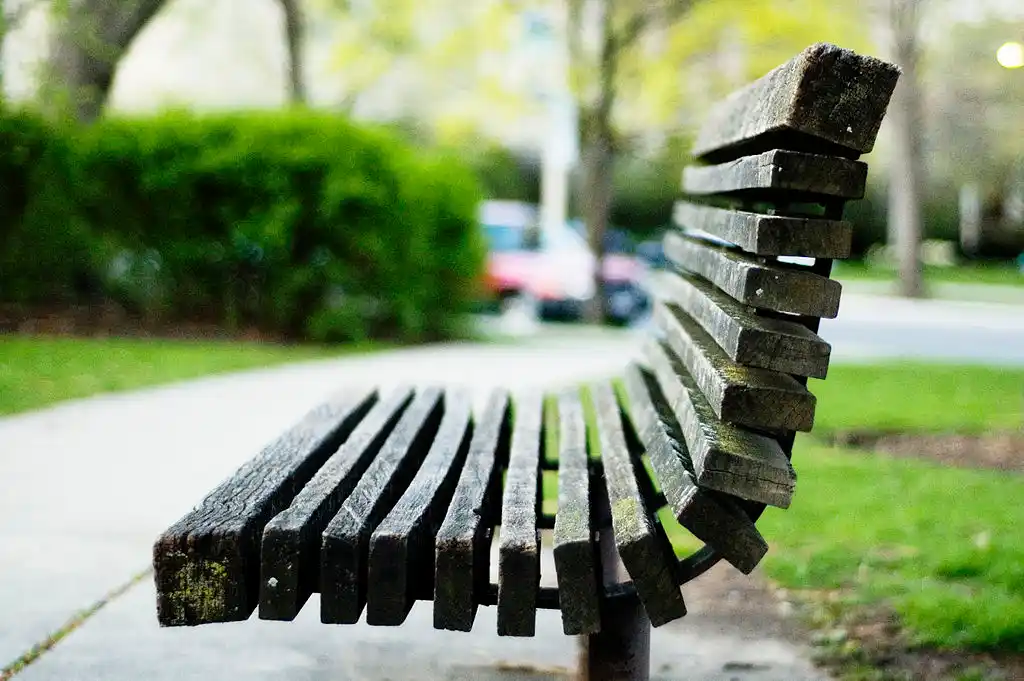 The Arré bench delivers stories that mattress. It hasn't achieved much sofar. But it's getting bedder.