Kangana Ranaut has said that she doesn't want to join politics. Yet, she has proved numerous times over the last few years that she's actually the textbook definition of the ideal Indian politician. She appeals to voters of all backgrounds, equates herself with victims of all colour, and often brings down other women.
Actor Kangana Ranaut has insisted in several interviews in the past that she has no interest in joining politics. Despite being an "outsider" in the Bollywood industry — in the sense that she's actually one of the few who bothers talking about politics — she once said in conversation with Sadhguru that "you have to give up your family and other things in your life" to be willing to serve the country.
This, she said, is a sacrifice that she's not willing to make – it's a decision that would no doubt upset her sister and cheerleader Rangoli Chandel no end.
Ranaut's disdain for politics is disappointing for two reasons. For one, we're going to have to wait a little while longer to see a "Janamdin Ki Hardik Shubhkamnayein" hoarding with someone actually photogenic on it. But the second, and more important reason, is because, as Ranaut has proved numerous times over the last few years of hogging headlines, that she's actually the textbook definition of the ideal Indian politician.
Most fans would have probably noticed by now that Ranaut actually appeals to voters from all backgrounds. A few years ago, she emerged as the outspoken social justice warrior, who was not afraid to take on the rampant nepotism and misogyny that pervades the Bollywood industry (and manifests itself in a number of Housefull sequels).
But for those who don't concern themselves with such issues, she also stands in as a bully for the other side — one who doesn't hesitate to bring down other women, as seen in the case with Tapsee Pannu, who both Rangoli and Kangana believe to be a "sasti" version of the actor, or Alia Bhatt, whose performance in Gully Boy Ranaut deemed mediocre. Talk about universal appeal guys.
Besides this ability to please both sides on any given day, Ranaut has also proved several times that she's way more discerning that the average person — whether it's taking a normal everyday situation and accusing Dawood Ibrahim of being behind it, or looking at articles about the death of an actor and concluding that a "mafia" must be responsible.
Most fans would have probably noticed by now that Kangana Ranaut actually appeals to voters from all backgrounds.
How to identify with different victims
This foresight was best displayed earlier this week when the BMC tore down a part of her Mumbai office on the one day in the year it decided to do some work. While most normal folk would've assumed this was a reaction to the incessant insults she hurled at the Shiv Sena and the Maharashtra government, only Ranaut — or another equally seasoned politician — would have been clever enough to equate it with the mass exodus of Kashmiri Pandits, earning some extra sweet brownie points in the process.
Now before you accuse us of taking flights of fancy, it's worth noting that both mainstream political parties in the country have seen the appeal of having such a sharp-minded (and -tongued) person on their side. As Ranaut has revealed, both the Congress and the BJP have offered her tickets to contest on their behalf in the past.
And she's a shoe-in to join either. The BJP will no doubt welcome her seeing as she's come out as a nationalist that would put even the staunchest RSS members to shame (not to mention her intention to make historical biopics). The Congress, on the other hand, wouldn't mind having her either, considering Ranaut's grandfather had been a Congress MLA for 15 years, thus fulfilling the party's dynasty demands. So strong is her political appeal that the BJP unit chief in Himachal Pradesh even asked her mother to consider joining the party this week. It's safe to say that she fits in every box.
Then, just this week, Ranaut was compared by a Tamil actor to the revolutionary Bhagat Singh (who, as we all know, also had a bit of his garden demolished by the British Raj without prior notice). What greater endorsement is there for a budding politician than to be compared to a freedom fighter without even having to beg for it on Twitter?
Beyond that, she's also a style icon, and who better to rock a pin-stripe suit with their name embroidered on it than a woman who slayed in a movie literally called Fashion?
And what can we say, in this country, we stan a queen who can stir up strong emotions at will.
Kangana, the multi-hyphenate
Even Ranaut's foreign policy seems more ironed out than most politicians. Take her proffered solutions for dealing with Pakistan (in this case, the actual country, not the capital of Maharashtra), for instance. She once said in an interview that "a ban on Pakistan is not the solution. Its destruction is." She has also termed the Pulwama attack the most brutal our country has seen in centuries, despite us actually having gone to war with the country very much within the last century. And what can we say, in this country, we stan a queen who can stir up strong emotions at will.
To cap it all, Ranaut also has experience ordering probes into imagined nexuses, as opposed to most politicians, who would be satisfied with simply running said nexuses. She can turn a simple jibe into a grave insult that rallies thousands of fans across the country into backing her. She's a loose cannon, says what she feels like, and can even get an outfit that once promised to cut off an actress' nose on her side. What more could you ask for in someone running for Parliament?
Last but not least, Ranaut clearly has the talent to back up her public image. She's won a number of national awards, been the recipient of a Padma Shri, and was declared the highest paid actress in Bollywood in 2019 — but still somehow has the prowess to pull off the ever-so-humble outsider-next-door, with equal elan.
Unfortunately, the actor has a number of ambitions and politics doesn't seem to be one of them. So for now, we must be content with simply seeing Kangana Ranaut playing the role of veteran politician J Jayalalithaa in an upcoming film. We can always save our votes for someone less worthy.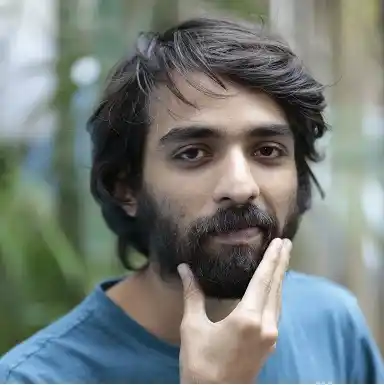 Sagar has lived in Mumbai for most of his life. You can often find him complaining about potholes and local trains when he isn't out having a mediocre time.