A nine-year-old girl from Juhu's Nehru Nagar, that houses lower-income families, was raped and murdered last week. Since Saturday, residents have protested the police's slow response to the case. But most of Mumbai remained indifferent – until the city's central SV Road was blocked due to a morcha that disrupted traffic.
It takes a lot to make headlines in a city like Mumbai, where everyone is perpetually on the go, wrapped up in their own survival. Today's news topics are mostly about power cuts through the city, Jaya Bachchan's birthday, and the usual pre-election MNS thuggery. Meanwhile, thousands of residents of a slum in suburban Juhu and some students of Mithibai College, have been protesting for the last four days against the rape and murder of a minor girl, only to receive little media attention. In fact, most Mumbaikars became aware of the rape only because the morcha blocked up traffic on the city's central SV Road.
Juhu's Nehru Nagar, a locality that mostly houses lower-income families, suffered a stomach-churning shock on Saturday morning, when the body of a nine-year-old girl, who'd been reported missing on April 4, was found in a public toilet. The girl had left her home around 6.30 pm on Thursday, sent on an errand to purchase tea from a nearby shop. She never returned. Her body had been forced into a septic tank, and police say that she was abducted, raped, and strangled. The accused, a neighbour called Devendra Vadivel, also known as Gundappa, was spotted with the child on CCTV cameras and arrested the same day by Juhu police.
Thirty-one-year-old Vadivel is a serial offender. He was a convicted child molester, and had been sentenced in 2013 for the rape of a five-year-old. He was released six months ago, supposedly for good behaviour — meaning he served less than six years for his first conviction. After the horrific Kathua rape and murder, the government cleared Criminal Law (Amendment) Ordinance 2018 which introduced death penalty for rape of a girl below 12 years of age. Prior to this, the mandatory minimum punishment was a rigorous imprisonment of seven years, which has now been increased to 10 years, extendable to life imprisonment.
Despite the harsh punishments, child sexual abuse is endemic throughout the country. Last year, government crime stats suggested that a staggering one in two children are victims of sexual abuse, with reporting rates at an abysmal three per cent.
Meanwhile, the child's parents, daily wage labourers, have been demanding justice. The girl's 29-year-old mother said, "I want him hanged. I will not perform her last rites until I am convinced that he will be given death punishment." She also complained that although she reported her daughter's disappearance within an hour, the police, despite being only a few minutes away from her residence, did not show up for a further three hours.
Besides a lack of vigilance in dealing with a convicted sex offender, the NHRC has pointed to broader problems with patrolling in the neighbourhood./p>
Other residents have leapt to support the mother, protesting outside the Juhu police station and shouting slogans against the cops. Many have accused the police and media of not giving enough attention to the crime because it took place in a chawl. Perhaps a little too late, the National Human Rights Commission has issued notices to the Maharashtra Director General of Police, and the Mumbai Commissioner, calling on the state to compile a report on the handling of the Juhu rape. Besides a lack of vigilance in dealing with a convicted sex offender, the NHRC has pointed to broader problems with patrolling in the neighbourhood.
This indifference by the police is not new. After the Rohtak gangrape, where the victim was a domestic help from Nepal, the police did not register a missing person's complaint. "If this was a case of a woman from a higher strata of society, the police would have acted immediately. Is it because we are poor that the police refused to act," the sister of the Rohtak victim asked.
This is the same question that can be raised in the Juhu case. The tragic, utterly preventable rape and murder of the girl has not invited the wrath of Mumbai's "woke" social-media circuit, except for a few tweets.
It's a throwback to the two gruesome cases of rape against minors that finally came to light last year, in Kathua, J&K and Unnao, UP. Both towns are now notorious, not only because of the heinous crimes that transpired there, but the prolonged indifference of officials. In Kathua, an eight-year-old Muslim girl was raped, incarcerated, and killed in a Hindu temple, but local lawyers tried to scuttle the case and shield the accused. As for Unnao, a BJP lawmaker was responsible for repeatedly assaulting a 17-year-old, and the crimes were covered up by those in power for months.
Sexual assault is already a sick display of power, and child sex abuse, even more so. When it comes to justice, victims from certain strata of society — slum dwellers, marginalised communities, and the poor — who can't convince law enforcement to speak or act on their behalf, hardly have a hope.
After four days, a storm of attention has begun to gather over Nehru Nagar and the onus goes to a community who refused to be ignored. If only we didn't require that kind of prompting to care about one of our own, a child whose life was cut brutally short.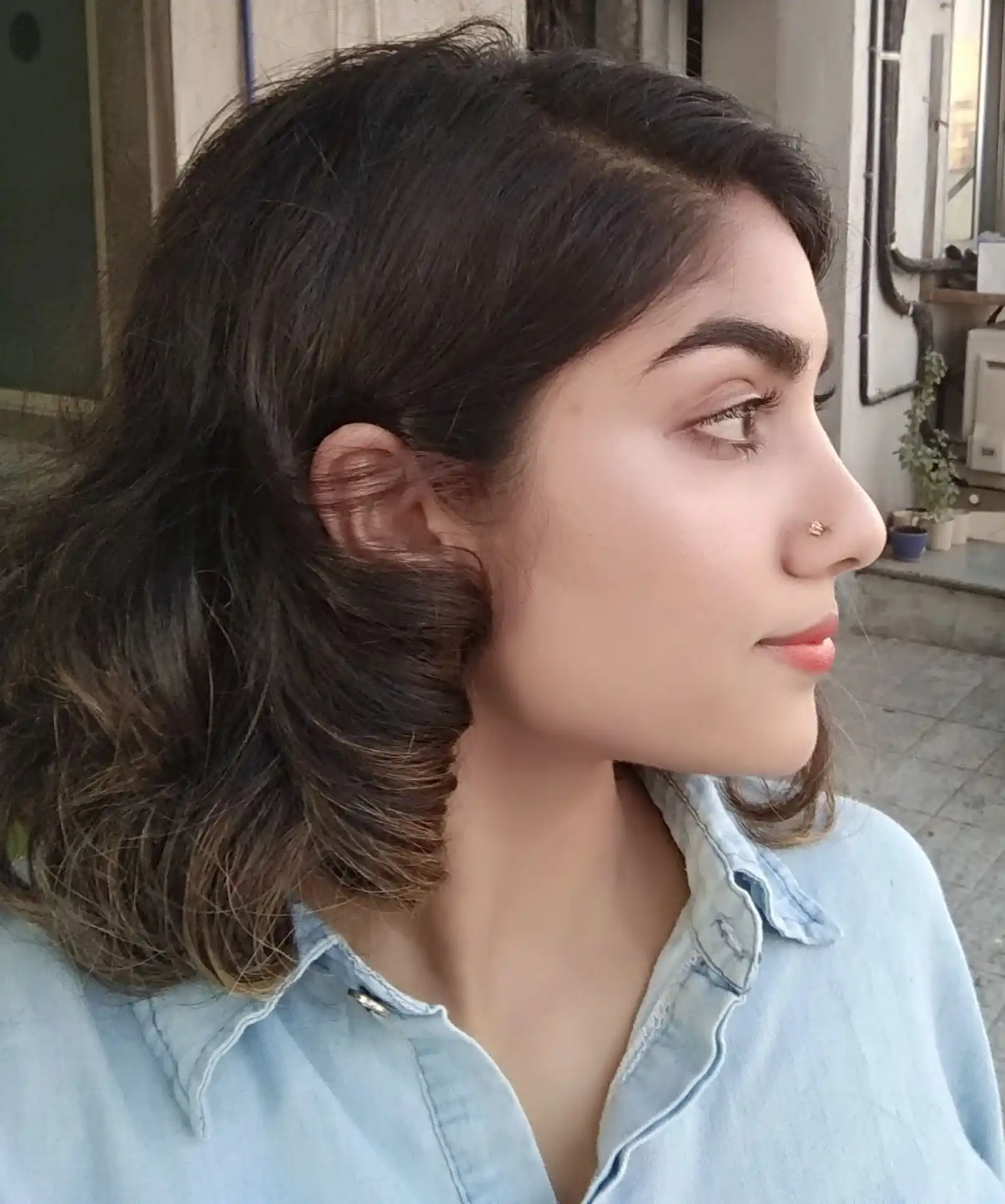 Kahini spends an embarrassing amount of time eating Chinese food and watching Netflix. For proof that she is living her #bestlife, follow her on Instagram @kahinii.