Sub-inspectors Balakrishnan and Raghuganesh, suspended over the custodial deaths of Jayaraj and Bennicks, were no strangers to police brutality. Several complaints had been lodged against them over the years. If any of those complaints had been taken seriously, maybe Jayaraj and Bennicks would be alive today.
The deaths of Jayaraj and Bennicks, the father-son duo who were arrested last week for keeping their shop open too late, has sparked outrage across Tamil Nadu and the country.
The shocking revelation that the two men had been assaulted, and allegedly even sodomised in custody, has once again brought attention back to police brutality in Tamil Nadu. According to recent reports, it has now emerged that two of the sub-inspectors who stand accused of killing the shopkeeper and his son, have a long history of violence.
TNM investigation: Sathankulam cops have a history of violence. @priyankathiru traces a case in 2013 where this Sub Inspector Balakrishnan apologised and paid settlement. That lawyer is regretting that he let him get away. #JusticeForJayarajandBennicks https://t.co/g9qo4fOAUh

— Dhanya Rajendran (@dhanyarajendran) June 28, 2020
The first of these cases dates back to 2013. Back then, a resident of Tirunelveli district said that he was taken to a police station, thrashed, stripped and assaulted for an hour after he failed to produce original documents for his bike. After the beating, Vaiyapuri said he required serious medical treatment, and was left unable to walk.
Among the officers he accused of violence was sub-inspector Balakrishnan, who was one of the two policemen suspended over the custodial deaths of Jayaraj and Bennicks last week.
What's worse is that, according to the "The News Minute", this is just one of many instances of police brutality that can be traced back to these two officers.
"TNM speaks to multiple victims and activists who have witnessed brutal acts by sub inspectors Balakrishnan and Raghuganesh." The same two cops in Tamil Nadu police have a history of torture. Sick guys. https://t.co/HZJwezr2rw

— Shivam Vij (@DilliDurAst) June 28, 2020
In February this year, the other sub-inspector, Raghuganesh, was also accused of police brutality. A pastor told the online news portal that Raghuganesh had arrested him and his colleagues for handing out pamphlets, and beaten them on their backs, buttocks, feet and thighs with lathis for over an hour.
Later that evening, when the panchayat chief came to ask about the arrests, he was also beaten, the pastor said. Even a man with disabilities was not spared.
George Floyds Of India': Anger Seethes Over Custodial Death Of Father, Son In Tamil Nadu

The death of P Jayaraj and his son Fennix, arrested for violating lockdown norms, has triggered a national furore against police brutality.https://t.co/g2GHwX3NbC

— Rana Ayyub (@RanaAyyub) June 28, 2020
A few months later, in May, a 29-year-old construction worker named Mahendran was brutally beaten at the Sathankulam police station, where the two officers are posted. His elder brother, reports say, had been accused of killing an alleged police informant. Mahendran succumbed to his injuries in mid-June.
His family only got the courage to open up about his death after the renewed calls against police brutality in the state, the report said.
A month before the brutal beatings of cellphone shop owner Jeyaraj (58) and his son Benicks (31) at the hands of the Sathankulam police, another young man had died of a similar beating. https://t.co/urpZS46pef

— moneycontrol (@moneycontrolcom) June 27, 2020
Another report in The Lede states that Raghuganesh had also been a part of a bitter caste dispute in the district, and that Mahendran's death was related to this feud.
The suspended sub-inspector is said to have instigated the "Konar" youth from the district to destroy homes of people belonging to the other castes on many occasions. In a letter sent to the Superintendent of Police, he is accused of having filed numerous false cases against "non-Konars", as well as subjecting them to police brutality.
3 policemen. 1 year. 3 deaths. Villages ripped apart by caste violence. #JusticeForJayarajandBennicks is the immediate concern. But problems began at least a year ago, culminating in their deaths.
Read @sandhyaravishan on what led to the #CustodialDeath https://t.co/Jr1DN6KOdI

— The Lede (@thelede_in) June 27, 2020
If any of those complaints had been taken seriously, maybe social media wouldn't have been left fighting for justice for Jayaraj and Bennicks today. As calls grow for the accused officers to be arrested, hopefully, they too, will get the justice they deserve.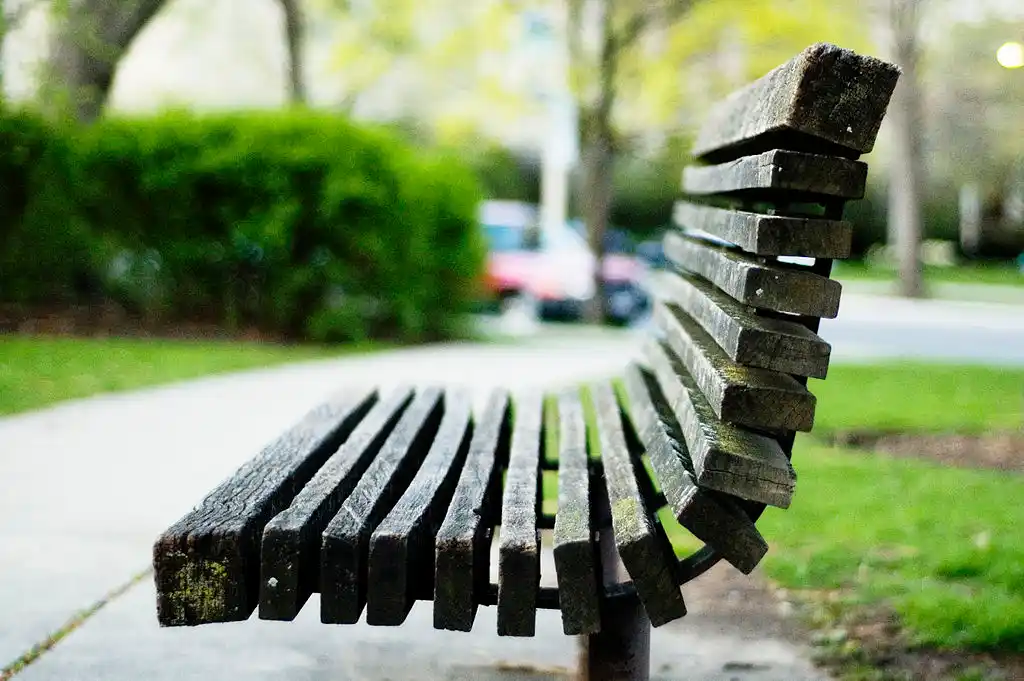 The Arré bench delivers stories that mattress. It hasn't achieved much sofar. But it's getting bedder.