A video analysis by popular YouTuber Dhruv Rathee on the Black Lives Matter protests has led to an online backlash. In a portion of the video, Rathee asked tone-deaf questions like why movements like BLM or feminism used words like "black" and "female" in their titles, instead of something more inclusive.
The murder of African-American man George Floyd has renewed the Black Lives Matter movement in the US, with dozens of protests against police brutality in the last few weeks making global headlines.
Back home, these widely-publicised protests have led to a few debates as well, with a number celebrities speaking out in support of the movement, and other sections of social media urging Indians to open their eyes to the situation in their own country.
A recent video analysis by YouTuber Dhruv Rathee on the protests in America has led to the latest of these debates. After supposedly presenting all the data to establish why African-Americans need a Black Lives Matter movement, Rathee questioned why movements like BLM or feminism used words like "black" and "female" in their titles.
More than half way through the 16-minute explainer video, Rathee makes the rather tone-deaf assertion that he, personally, would have chosen a more inclusive and balanced title if he had to name a movement that fights for equality — a clip of which has made him the subject of various Twitter discussions through the day.
His argument prompted a few Twitter users to declare that their IQ levels had dropped.
I think my IQ just dtopped pic.twitter.com/zOYhnvsV1F

— furiosa (@frillfaze) June 7, 2020
Others sought to explain to him exactly why there was no need for balance in this situation, and requested him to take his earlier statement back.
For those saying this is selective viewing of the clip, the part where he says "MAIN toh OBVIOUSLY ek aisa naam chunta jo sabke liye balanced ho".
Somebody needs to remind him"ki balance hi bigda hua hai". That's why the emphasis of women in feminism and blacks in BLM.

— Zainab Sikander (@zainabsikander) June 8, 2020
I have watched the whole video. You literally said that #Feminism and #BlackLivesMatter give "unfair advantage" to women and black people, respectively. Care to take that statement back? https://t.co/eKwuJ8eYtr

— furiosa (@frillfaze) June 8, 2020
The influential YouTuber later took to Twitter to defend his stand. However, his claims that he was talking purely in terms of "marketability", and his assertion that "so-called liberals" were taking his views "out of context" seemed to find few takers online.
There's a section of so called liberals on Twitter that love to get offended by sharing out of context clips from my videos

No difference between them and BJP supporters who do the same. Anyone who stumbles upon such a clip, just see the whole video on YouTube first.

— Dhruv Rathee (@dhruv_rathee) June 8, 2020
Thanks for elaborating. I do not side with all lives argument. From my perspective, I'm just talking about the marketing aspect of BLM, not the intent and the content of it. If it were up to me, I would use "Racial Equality" slogans so it's easier to garner support for it.

— Dhruv Rathee (@dhruv_rathee) June 8, 2020
A number of replies to the thread, pointed out exactly why his position was problematic, and that he was digging the hole deeper with his overzealous defence.
Saw the full video. The problem is that you are siding with the "all lives matter" argument when you say ( @ 13:48-13:57) "if you ask me to name my movement, I would have obviously chosen a name which is balanced and doesn't favour one side." Deeply problematic, I feel.

— Somesh Jha (@someshjha7) June 8, 2020
Good sir you're just making it worse. The BLM movement, Anti-CAA protests and many other movements don't have any "marketing aspect" to it.

It's a genuine expression of anguish which a collective of people felt and they picked the words that represented that anguish.

— Atomnirbhar Meghnad (@Memeghnad) June 8, 2020
Meanwhile, despite the fallacy in his argument — especially when considering his own analysis of the situation — there isn't much else in the video that indicates Rathee's views are too divergent from those of the "liberals" he called out in his first tweet.
Funny that you're telling me to read this because I literally explained this in my video

How about you watch the full video first? https://t.co/DuSXeDdpSI pic.twitter.com/Dm7yGdkiLo

— Dhruv Rathee (@dhruv_rathee) June 8, 2020
Before his lapse in judgement, which comes 13 minutes into the video, the YouTuber does, to his credit, give viewers a comprehensive and data-backed history of institutional bias, racial tension, and police brutality in the USA.
He, as a few pointed out, seemed to be mostly sympathetic to the Black Lives Matter protests.
I saw the entire video and contrary to what this edited clip portrays the entire video actually shows Dhruv in support of #BlackLivesMatter.

— Akbar (Amar) Antony (@masterofhind) June 8, 2020
Rathee also connects the movement to the situation in India, breaking down the similarities between racism in America and casteism and communal tensions back home.
While urging Indians to call out bigotry within their families, he shared a viral video of a young American girl arguing with her father (who calls black people "animals") and stresses on the need for more of us to be like that girl.
So even though his video analysis may have come from the right place, and resonated with a few, the fact that the YouTuber has decided to double down on his claims about "Black Lives Matter" and "feminism" being misnomers, is only likely to lead to more debate online. The internet, as they say, never forgets.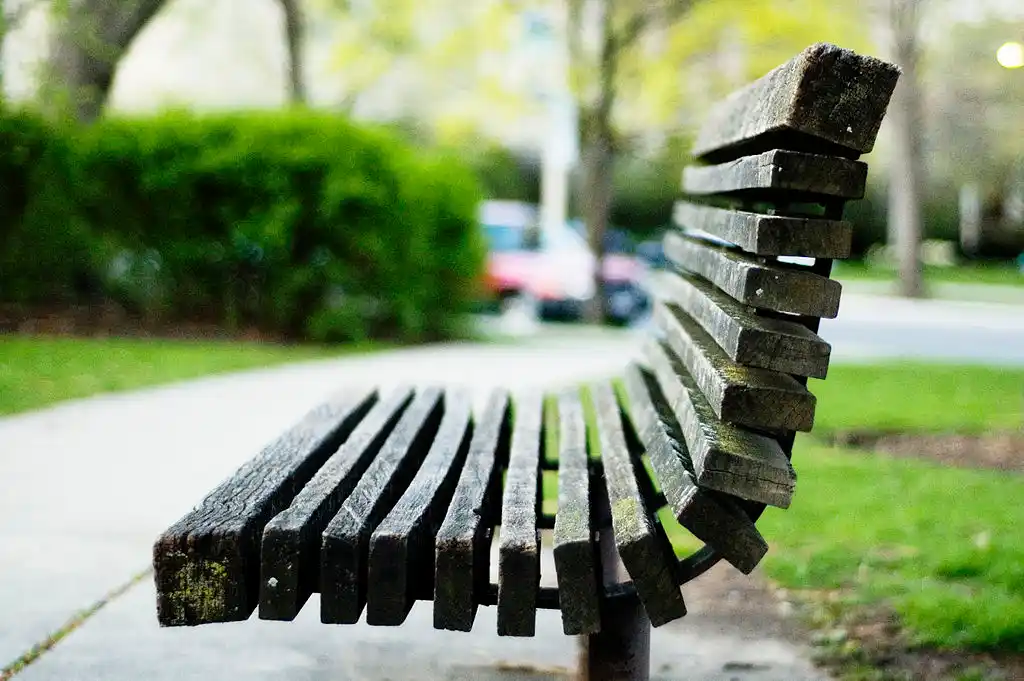 The Arré bench delivers stories that mattress. It hasn't achieved much sofar. But it's getting bedder.