The Dalit woman tortured and gang-raped in Uttar Pradesh's Hathras died today. Even days after her assault, authorities continued to deny the rape. And now there's further denial that the crime had nothing to do with her caste.
Two weeks ago, a Dalit woman in Uttar Pradesh's Hathras was tortured and gang- raped, in a case so shocking and gruesome, she's being called "another Nirbhaya", referencing the horrific gang rape of December 2012 in Delhi.
On Tuesday, the woman had succumbed to her injuries sustained during the barbaric assault, which included multiple fractures and injuries to her tongue and back. The shocking headline was accompanied by several calls for justice on social media, especially for the women of Uttar Pradesh, who have had to deal with a drastic decline in law and order in the state.
However, to make matters worse, several significant voices, including police and hospital authorities, claimed that the woman was not raped.
Even 15 days after the #Hathras #gangrape by 4 Thakur men, hospital "can't comment on rape".BJP MLA Rajvir Diler says"no rape".Before her death, the Dalit girl, even in paralysis described and named her attackers.
Ground report by @akanksha_kumar3 and I.https://t.co/qmz35XvVOK

— Nidhi Suresh (@NidhiSuresh_) September 29, 2020
On Sept 14, victim's brother filed a complaint, that a man strangled & tried to murder his sister. Victim was then shifted to a hospital. She in her statement said that the man had also harassed her, & made no other allegations: Piyush Mordia, IG Aligarh on Hathras rape case pic.twitter.com/MNA3t9vJEN

— ANI UP (@ANINewsUP) September 29, 2020
This is the father of the girl who was brutally gang raped in Hathras. Nobody from the govt met them he says. Bhakt mandali now claims there was no rape despite the girl's own statement and the police filing a gang rape FIR. No justice in life. Will we deny her justice in death? pic.twitter.com/gNipM6Y0wr

— Rohini Singh (@rohini_sgh) September 29, 2020
After political pressure, an FIR was filed for gang rape 10 days later, but once again the conversation has shifted away from the grisly case to discussing whether the young woman's caste should have been brought into the debate.
Lets not reduce the heinous crime against the hathras victim as a crime against a dalit – its a reflection of how mean and cruel we have become – we have failed the women of our country yet again

— pallavi ghosh (@_pallavighosh) September 29, 2020
It's very unfortunate and sad to see people like you drag 'caste-based' attack on crime.
The criminal needed to be punished. You cannot blame the whole of India for this.
Ask for protection, don't do defamation, madam. https://t.co/8ywoHlWj9o

— Saumya mishra (@Saumyamiishra) September 28, 2020
The fact that the four men arrested for the heinous crime were from upper-caste backgrounds, however, led many to argue that this debate was completely unwarranted. Many have also pointed out that this was one of the reasons that the case did not garner the same outrage or coverage as the Delhi incident that took place in December 2012.
#Hathras victim's tongue was slit so she couldn't speak but it's the Media that is silent, WHY ? #JusticeForManishaValmiki #ShameOnYogi pic.twitter.com/JF0bk9jm3C

— 𝐒𝐚𝐫𝐚𝐥 𝐏𝐚𝐭𝐞𝐥 (@SaralPatel) September 29, 2020
Some, such as activist Saket Gokhale have argued that the crime was caste-based, and that those denying this fact on social media were enabling fascism.
The Hathras rape & murder is a caste-based crime.

The hot takes from savarna journalists & the lack of media outrage is mainly because the victim is Dalit.

These apologists enable fascism. Change will happen only when the stranglehold of upper castes on institutions is curbed.

— Saket Gokhale (@SaketGokhale) September 29, 2020
Meanwhile, journalists and Dalit activists shared an article quoting a group known as the "Savarna Parishad" as coming out in support of the rapists, to cement the point for why the caste of the victim is important in this case.
Someone send this to all those outraging why the caste of the victim was mentioned because rape is anyway a 'mean' act for all women! https://t.co/48Ugndc8UI

— Rohini Singh (@rohini_sgh) September 29, 2020
Madam, let me explain this to you slowly because it's difficult for those who've enjoyed the benefits of caste for centuries to understand. The rape of a Dalit woman by upper caste men IS about her caste. She was singled out because of her caste. To deny that is shameful. Don't. https://t.co/Re2cjSBfyd

— Rohini Singh (@rohini_sgh) September 28, 2020
Not surprising when Upper Caste Hindutva Mob will organise a "Tiranga Yatra" or "Megha Rally" in a support of Thakur Culprits. #JusticeForManishaValmiki pic.twitter.com/qNcaHSD1eZ

— The Dalit Voice (@ambedkariteIND) September 29, 2020
Professor Ashok Swain pointed out on Twitter that "upper caste" Hindus often use rape as a weapon of oppression in the country, and shared a shocking statistic that says at least four Dalit women are raped every day in India.
Upper Caste Hindus often use Rape as a weapon of oppression against Dalit women. At least 4 Dalit women are raped every day in India. https://t.co/4WzjkNhXSK via @ThePrintIndia

— Ashok Swain (@ashoswai) September 29, 2020
Advocate Karuna Nundy said, "Denial that the #Hathras horror had anything to do with caste enables further atrocities."
Denial that the #Hathras horror had anything to do with caste enables further atrocities. Please interview and invite on your panels Dalit women who understand such issues viscerally. I'd love to hear from @caselchris1 @rumlolarum @meenakandasamy Add to this list? https://t.co/Zv3f6to7Fv

— Karuna Nundy (@karunanundy) September 29, 2020
The truth is that Hathras victim was a Dalit. And forgetting that would be a crime.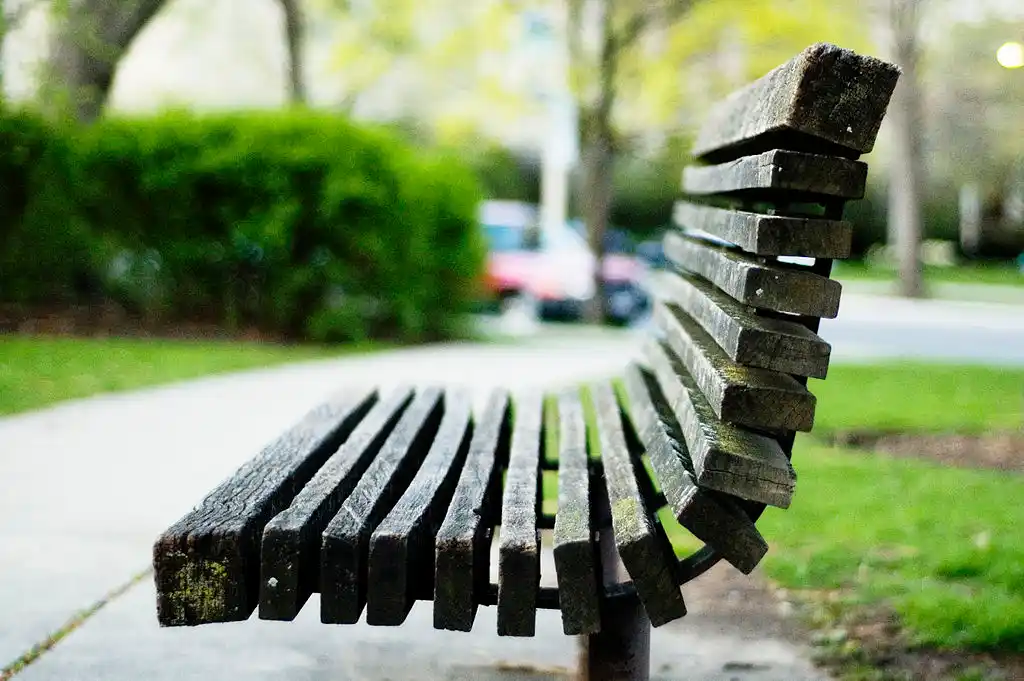 The Arré bench delivers stories that mattress. It hasn't achieved much sofar. But it's getting bedder.