Days after media persons were seen squabbling outside the NCB office in Mumbai, a journalist from Bihar First complained that he was brutally assaulted by a cameraman from Times Now. Dear Indian media, have you no sense of decency?
"News channels have now hired goondas instead of journalists," said a weeping Abhishek Mishra of Bihar First. He narrates his ordeal through a video message, alleging that he had gone to the Janata Dal (United) office to cover a press conference where he was beaten up by a Times Now cameraman. "They hit me in the chest and stomach region. They hit me in the face. Are these channels hiring goons?" he asked weeping. Mishra claimed that he was going to resign from his organisation since he could not handle the situation any longer. It is not possible "to work amid such goons," he said.
The video has been shared on social media with many raising concerns about the rise of violence in the media.
पत्रकारिता मर रही है , पत्रकार मारे जा रहे हैं।न्यूज़ चैनलों में रिपोर्टर/कैमरामैन के नाम पर गुंडे भरे जा रहे हैं।#FirstBihar के रिपोर्टर #AbhishekMishra का आरोप है कि पटना के JDU दफ़्तर में #TimesNow के कैमरामैन ने इन्हें बहुत मारा। pic.twitter.com/Hs0GzJH0P0

— Vinod Kapri (@vinodkapri) September 27, 2020
"Don't let journalism die," urged a Twitter user, tagging the Bihar Police as well as the administration.
Please take an immediate action against @TimesNow cameraperson.
Journalism is not about big or small platform.#AbhishekMishra should get justice.
All journalist of bihar should come in the support of this Journalist ..
Don't let Journalism die…@BiharPoliceCGRC @sdpi_bihar https://t.co/B99LVK85FJ

— 🆎RARUDDIN (@Abrar24689) September 27, 2020
This incident from Bihar is not an isolated one. A few days ago, an altercation took place between a group of journalists outside the Narcotics Control Bureau office in Mumbai. Journalist Pradeep Bhandari, whose Twitter bio describes him as the CEO and Founder of Jan Ki Baat as well as consulting editor of Republic TV, put the blame on "NDTV and ABP goons". There were conflicting versions of the same event but what was clear is that those beating up each other were media persons associated with reputed organisations.
जानते है महाराष्ट्र में सच बोलने की क़ीमत क्या है?
कार्टेल के नामी-गिरामी चेहरे जैसे-जैसे एक्सपोज़ हो रहे है, उनका ग़ुस्सा और बढ़ता जा रहा है।जब पुलिस से भी काम नहीं बना तो आज NDTV और ABP के गुंडे पत्रकारों को मेरे पास हाथपाई करने भेज दिया। लेकिन मैं टूटने वालों में से नहीं हूँ। pic.twitter.com/z2fvH2KkUK

— Pradeep Bhandari(प्रदीप भंडारी) (@pradip103) September 24, 2020
On Saturday, a senior journalist working with a local daily in Chhattisgarh's Bastar region was beaten up publicly and allegedly threatened with dire consequences when he went to a police station to register a case against those who had assaulted another journalist. "I am sitting on a hunger strike in front of the district collector's office (to protest) against the violence against me," said Kamal Shukla, editor of Bhumkal Samachar.
A written statement from IG Bastar stated, "The conflict was between two groups of journalists. The fight took place between Shukla, who is the editor of Bhumkal Samachar and the editor of Dainik Shrambindu, Ganesh Tiwari, and others including Jitendra Thakur, Makbool Khan and Gaffar Memon. Shukla's medical examination has been done and a case has been registered against the accused under section 294, 506, 323 of the Indian Penal Code (IPC) and investigation is going on."
Senior Chhattisgarh journalist beaten up in Kanker district of Bastar region

(report by @riteshmishraht)https://t.co/S4fRBSDJg4 pic.twitter.com/OAKfclbCfB

— Hindustan Times (@htTweets) September 27, 2020
Media's hooliganism has been on stark display on TV as well. With journalists knocking on car windows, hounding "postmen" for destroying property, and shoving mics in Rhea Chakraborty's face, the media has sunk to new lows over the past few months. The goonda culture has now become visible even off-screen with journalists getting into fistfights. These incidents paint a terrible picture for the profession, considered a pillar of democracy. But with each passing day, the pillar seems to be crumbling.
How many times are we to mourn the death of journalism?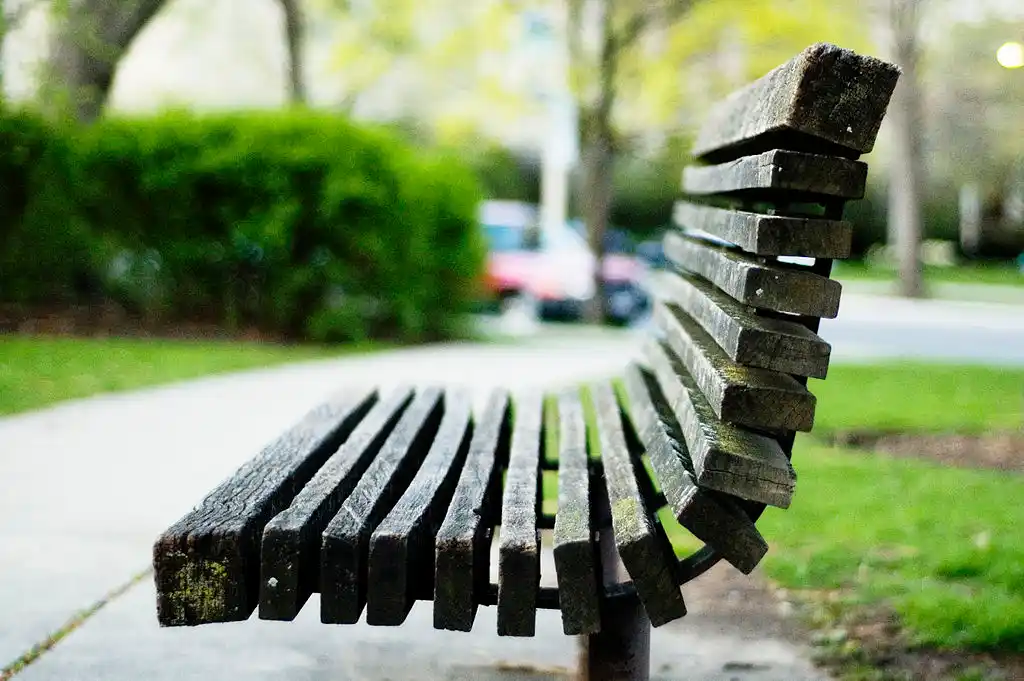 The Arré bench delivers stories that mattress. It hasn't achieved much sofar. But it's getting bedder.