For some sections of the media, Sushant Singh Rajput's death seemed to be just another way to increase TRPs. The pushy enthusiasm with which a few news channels have covered the suicide, includes harassing his family in their Patna home just hours after his death.
The tragic death of Sushant Singh Rajput has stirred the country, which has taken to social media to pay tribute to his short but successful career. However, it seems that for some sections of the media, the death seemed to be just another way to increase TRPs.
The pushy enthusiasm with which a couple of news channels have covered the suicide has drawn the ire of several online observers, with clips on Twitter now revealing how his family was harassed in their Patna home by reporters, just hours after his death.
While a few news channels were accused of reporting unnecessary details about the incident — such as the colour of the cloth around the actor's neck — reporters from two news channels, ABP and AajTak, were seen harassing members of his family who were clearly too distressed to comment.
One channel, NewsNation, flashed a picture of Rajput lying dead on his bed, an image that was later shared widely on WhatsApp. Others, such as Zee News, resorted to tone-deaf wordplay. "Filmon ka Dhoni asal zindagi mein out kaise," the channel asked.
Actor Anushka Sharma was among those who put out an appeal to the media to be more sensitive towards Sushant's family and friends.
At this time of immense tragedy, I would request the media to be sensitive towards Sushant's family and friends. I urge everyone to respect their emotions and let them grieve.

— Anushka Sharma (@AnushkaSharma) June 14, 2020
The visuals released by a news channel of reporters pressing the actor's father and uncle for comment, were termed by some as a new low for journalism.
The journalism level of aajtak has reached a new low… Leave his father and family alone pls🙏 pic.twitter.com/xhNOiOkpMl

— Akansh Jain (@_akanshjain_) June 14, 2020
Hello @aajtak

You are at #SushantSinghRajput 's house in Patna & asking his Dad how he feels…

What on Earth is wrong with you guys???

Can you not let someone grieve the loss of their son in peace??

Shame on you guys!

— Radhika Khera (@Radhika_Khera) June 14, 2020
I am speechless after listening to this news anchor's horribly insensitive comments about Sushant Singh's suicide. And the reporter won't let the family grieve in peace by zooming in on the broken father's face. https://t.co/7SmJ70w1FN

— shunali khullar shroff (@shunalishroff) June 14, 2020
Actor and television presenter Gaurav Kapur asked if the media had any humanity left, and called news channels "bottom feeding parasites."
So angry at news channels who have no shame, sense or even soul. Have you no humanity? What kind of bottom feeding parasites have you become?

— Gaurav Kapur (@gauravkapur) June 14, 2020
One journalist noted that when the actor's father was too overwhelmed to speak to reporters anymore, an anchor goaded their reporters into questioning his sister. "Despicable, disgraceful behaviour," she called it.
What a pathetic anchor to goad her reporter to speak to the sisters because the father isn't in a state to speak. Despicable, disgraceful behaviour. https://t.co/eCHzF5h3qE

— Rohini Singh (@rohini_sgh) June 14, 2020
Every single time we think these news anchors can't sink lower, they surprise us.

— Rohini Singh (@rohini_sgh) June 14, 2020
Another journalist said the anchor had made someone's "personal agony a joke".
And she was also asking an expert Sushant Singh didn't have any lack of technology nor he had lack of money, why wouldn't he make a video call to his family! I mean r u serious!
Bloody hell. She made someone's personal agony a joke.

— Sakshi Joshi (@sakshijoshii) June 14, 2020
Umar Khalid said the reporting proved once again that the TV media was "incorrigible".
The media coverage of Sushant Singh Rajput's tragic death once again proves that Indian TV media, barring very few exceptions, is incorrigible. These vultures only hanker after views and TRP, even if it means catering to the worst instincts of people. Each day, a new low!

— Umar Khalid (@UmarKhalidJNU) June 14, 2020
A few others took to social media to call out "blind items", or gossip-based stories in which the identities of the people being spoken about are generally not revealed.
Also, on that note, fuck your blind items.

— Rahul Desai (@ReelReptile) June 14, 2020
While some urged the media to report on suicides with more sensitivity in general.
It's 'died by suicide' and not committed suicide. The media needs to practice sensitivity in reporting.

— Ruchita (@roocheetah) June 14, 2020
But is only the media to be blamed? Isn't the incessant voyeurism and sensationalism a reflection of what people actually want?
People get so mad at media but media just reflects the state of society. TRP is not some abstract thing channels chase, it basically represents what people want to watch. People want voyeurism, communal hate, sensationalism, shouting matches etc which is why the media provides it

— Asim Ali (@AsimAli6) June 14, 2020
It's barely been a day since the tragic news was reported, but already a number of self-proclaimed experts online have chimed in with speculation on why the actor would have taken his own life. Many have also reportedly shared a photograph of the actor at the time of his death, drawing the ire of the Maharashtra cyber cell, among others.
Director Milap Zhaveri asked those sharing the pictures to show some humanity.
DONT share last images of someone who has sadly passed away. It's disrespectful and disgusting. Pls have a heart and some humanity 🙏

— Milap (@zmilap) June 14, 2020
As did actor Maniesh Paul:
Guys sushant's pictures from before he was taken to the hospital are being circulated…pls lets refrain from doing that…every human being deserves this much of dignity🙏🏻🙏🏻🙏🏻

— Maniesh Paul (@ManishPaul03) June 14, 2020
The news of the actor's untimely death is no doubt shocking. But the fact that sections of the media have forgotten about basic ethics when reporting is making it a lot worse. The actor's family — as a statement issued by them on Sunday states — deserves their privacy now more than ever.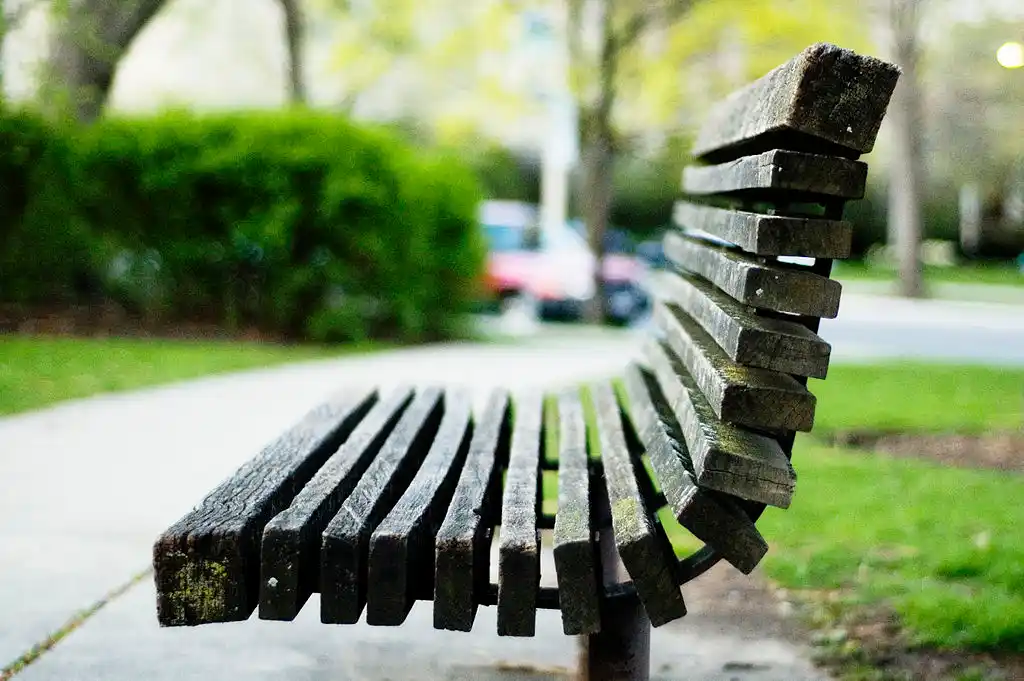 The Arré bench delivers stories that mattress. It hasn't achieved much sofar. But it's getting bedder.