Factories in India supplying supermarket chains such as Marks & Spencer, Tesco, Sainsbury's, and Ralph Lauren are hellholes for workers. They are paid poorly and the working conditions are abysmal. India's weak labour laws mean there is no way to protect the rights of those employed in the informal sector.
Exploitation in Indian factories is real. According to a report published by the BBC, workers in factories supplying supermarket chains Marks & Spencer, Tesco, Sainsbury's, and fashion label Ralph Lauren have alleged exploitative work conditions including long working hours and limited access to toilets. It's inhuman.
Indian workers in factories supplying the supermarket chains Marks and Spencer, Tesco and Sainsbury's, and the fashion brand Ralph Lauren, told the BBC they are being subjected to exploitative conditions.@BBCRajiniV reports.https://t.co/WaCHjubay0

— BBC News India (@BBCIndia) November 17, 2020
"We're made to work continuously, often through the night, sleeping at 3 am then waking up by 5 am for another full day. Our bosses don't care. They're only bothered about production," one of the women working in a factory that supplied Ralph Lauren told the BBC. Payslips indicate that many of these workers earn as little as  £2.50 (₹245) per day, making items which, in some cases, sell for hundreds of pounds.Another woman claimed that a manager would stand behind the staff in the canteen and blow the whistle to send them back. "We don't get toilet breaks, we don't get time to drink water on shift. We barely get time to eat lunch," she complained. Amid a pandemic, poor factory workers are afraid of losing their jobs and agree to exploitative working hours and conditions.
Overtime, no toilet breaks — Workers at Indian factories supplying M&S, Ralph Lauren tell BBC

ThePrint's Revathi Krishnan @revathii95 reportshttps://t.co/0EeFeE6NaR

— ThePrintIndia (@ThePrintIndia) November 18, 2020
Ralph Lauren said it was deeply concerned by the allegations and would investigate the matter. In a statement, the company said, "We require all of our suppliers to meet strict operating standards to ensure a safe, healthy and ethical workplace, and we conduct regular third-party audits at all factories." Sainsbury's said it was "insisting on a number of actions the supplier must take in order for us to continue to work with them". 
The rot in the Indian system is deep to hold anyone accountable. Unions are virtually absent in the private sectors, leaving informal or contract workers vulnerable. Rampant corruption has ensured that laws only exist on paper and are rarely enforced on the ground.
Is this 1995 or 2020? Indian factory workers supplying major brands allege routine exploitation https://t.co/M4EtFQJTsR #bizhumanrights

— Doro Baumann-Pauly (@DoroBauPau) November 17, 2020
"The factory is aware when the auditors are coming, so they keep everything in perfect condition before. The moment the audit is over, everything goes back to normal, which means exploitation and non compliance," the owner of a clothing supplier told the BBC. He lay the blame squarely on brands, who pushed for cheaper clothes, leaving the supplier no choice but to cut corners. 
Anna Bryher, from the advocacy group Labour behind the Label, said, "It's your responsibility as the company at the top of the supply chain to know what is happening in your supply chain and to make sure that it's fair." The view was also echoed by Vivek Soundararajan, a senior lecturer at Bath University. "Brands should take the full responsibility. They may not run the factory, but they get all the benefits."
And to think many of these big UK companies are quick to trumpet their woke credentials. Indian factory workers supplying major brands allege routine exploitation https://t.co/9EdEpHU2PX

— Guy Davies (@ExiledPreacher) November 17, 2020
India's labour laws need an overhaul, but brands cannot look the other way by outsourcing production to suppliers who exploit workers. Brands make the big bucks, they must take full responsibility as well.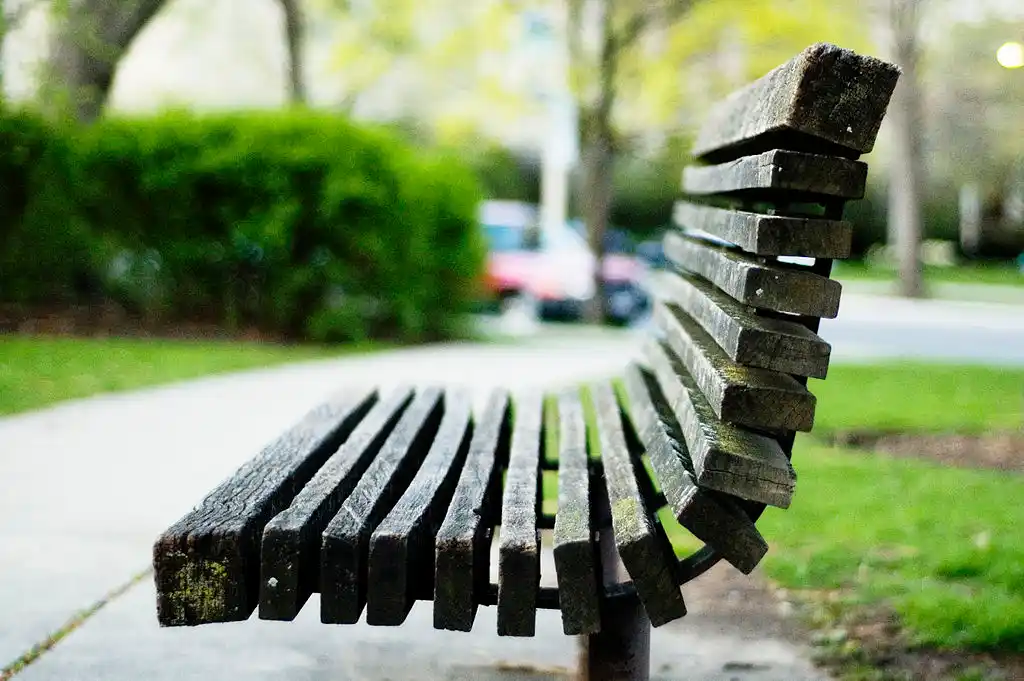 The Arré bench delivers stories that mattress. It hasn't achieved much sofar. But it's getting bedder.