As the second wave continues to batter India, "woke" media organisations and ad agencies are all about well-being and mental health. The problem arises when this performance of empathy does not extend to their employees. Stories of bosses expecting you to work beyond office hours and making one demand after another on WhatsApp groups are all too common.
Recently, Congress leader Rahul Gandhi announced an initiative called "Hello Doctor" that aims to connect people with health professionals to get through this difficult time. It's a commonsense measure for the millions who are navigating unheard-of medical crises, especially when hospitals and clinics are already stretched thin with an influx of patients. Gandhi's mention of mental health professionals, however, went above and beyond the bare minimum we've come to expect when our attention has been focused on basic survival. Of course, the sheer weight of anxiety, depression, trauma, and grief that come with dealing with the deadly pandemic have taken a serious toll on the country – one whose profound effects we might only have time and space to consider once we are out of the woods.
Still, we know by now that mental health is, in a sense, a shadow pandemic of its own. It may not be front and centre, but none of us are coming out of COVID-19 unscathed – by months on end spent indoors; losses of family, friends, and neighbours; the helplessness that overcomes as you doom scroll through one tragic news story after another; and the stress of trying to keep up with work amid all of this chaos, or finding a new way to make money now that countless businesses have gone under.
The problem arises when this performance of empathy does not encompass the agencies they hire, and by extension, the employees who work on their campaigns.
While most Indian bosses are found wanting in empathy, the void is all the more apparent in the "woke" media and advertising world. For creative professionals, making ends meet often comes with the paradox of addressing the mental health pandemic, even as they are already going through it. After all, the pandemic is "trending", which means that media organisations and brands are keen to capitalise on the extraordinary emotional moment that their consumers are currently facing. This is not necessarily a bad thing, and positive initiatives like awareness drives, fundraisers, and thoughtful coverage of on-the-ground events have emerged from a collective response to the crisis. Many brands are trying to speak to the various ways in which we are struggling to cope and it's heartening to see that some like Tata Cliq are putting "community before commerce".
Sadly, this might be an exception. The problem arises when this performance of empathy does not encompass the agencies they hire, and by extension, the employees who work on their campaigns. Just last week, a Delhi ad agency made headlines for forcing employees to come into office, right in the middle of a nightmarish second wave that has seen the capital crippled with hospitals running out of oxygen, ventilators, and ICU beds.
Rahul Bhatnagar, a former employee of Cheil India, called the company out on LinkedIn for instituting policies that led to the deaths of two workers from Covid-19, and saw others hospitalised. "Despite repetitive requests and implores, my ex agency decides to keep its offices open during the peak of the coronavirus pandemic, forcing and threatening its employees to come to office. Result?? Two people lost their lives while a couple more are currently fighting for theirs in the hospital. Now how is this justified? Who gave such organisations the permission to let people die, and destroy families? They are in constant denial and believe they are Gods (because obviously this is not what humans do)," he wrote in a scathing post.
The news created a furore, with many calling for Cheil to face legal consequences. Some named and shamed Samsung as well, the brand client who had apparently insisted on workers being in office. Cheil India's statement essentially disclaimed any responsibility for what had happened, as they said that they were following all government guidelines. And yet, it's a stark example of what workers in the industry already know: the client cannot always be right, or it's employees who will bear the brunt.
And yet, it's a stark example of what workers in the industry already know: the client cannot always be right, or it's employees who will bear the brunt.
Any creative is familiar with the pain of having to work through the nights to meet unreasonable deadlines for supposedly urgent work, only to find a campaign has been pushed, or the client's feedback is coming in after a week. Even for events that have a permanent place on advertising calendars, like Women's Day or IPL, clients wake up a month before the deadline with a laundry list of demands – and worse, agencies usually take them on, unable or unwilling to turn down the work. In unprecedented times, however, this attitude goes beyond unnecessary frustration and stress, and can have much more serious consequences.
The employees at Cheli are not alone. Top management and bosses in many media organisations might have begrudgingly given in to WFH, but they compensate by having unrealistic expectations from their employees – working round the clock, setting unachievable deadlines, and frowning upon those taking leave. Bhatnagar was able to speak out but only after he left the agency. Most others continue to keep their heads low and take whatever is thrown at them, fearing that they might lose their job at a time when there aren't too many opportunities available.
Throughout the pandemic, thousands and thousands of working men and women, especially in the media, have been suffering in silence, as they deal with the hypocrisy of creating content and writing campaigns about mental health and togetherness, all while difficult clients pay no heed to their own condition. A friend, who runs a digital marketing firm in Mumbai, related his experience with a client who wanted a full refund on a project because the coder working on it was hospitalised with COVID-19. He was able to pay off the client and the coder, swearing not to work with them again. But not everyone has that luxury, particularly if they are cogs in the wheel rather than business owners.
A young Mumbai-based ad professional told me her horror story of another client — who handles a prominent music brand — wanting to do a campaign on mental health and being there for loved ones. In the course of having to develop ideas around coming together and facing the pandemic as one, she and her colleagues were subjected to inhuman hours and interminable rounds of nitpicking changes, oblivious to the fact that the ongoing crisis has affected each one of us in one way or the other. They dealt with daily harassment as the client would call them names and yell at them for what she considered to be sub-par work. The situation is so toxic that the young professional is considering leaving the ad world altogether.
A friend working at another Mumbai-based "woke" media start-up tells me how a top management leader is relentless on the office WhatsApp group, making one demand after another. "It's like my bosses are cocooned in their own ivory tower. The pandemic or the anxieties it might cause to their co-workers doesn't bother them. The pings continue late into the night and even on weekends," she confesses.
Unfortunately, the advertising and media space is not unique in fostering work cultures where emotional wellbeing doesn't come into the picture – although it might be among the most ironic, touting all the right language about mental health and empathy while not following up with action. From any company, statements about workers' welfare in the pandemic ring hollow unless they can take concrete steps to actually make the workplace safe. As we continue to slog through these historically bad times, the least we can expect is for them to live up to their own claims. Hope the bosses get this memo!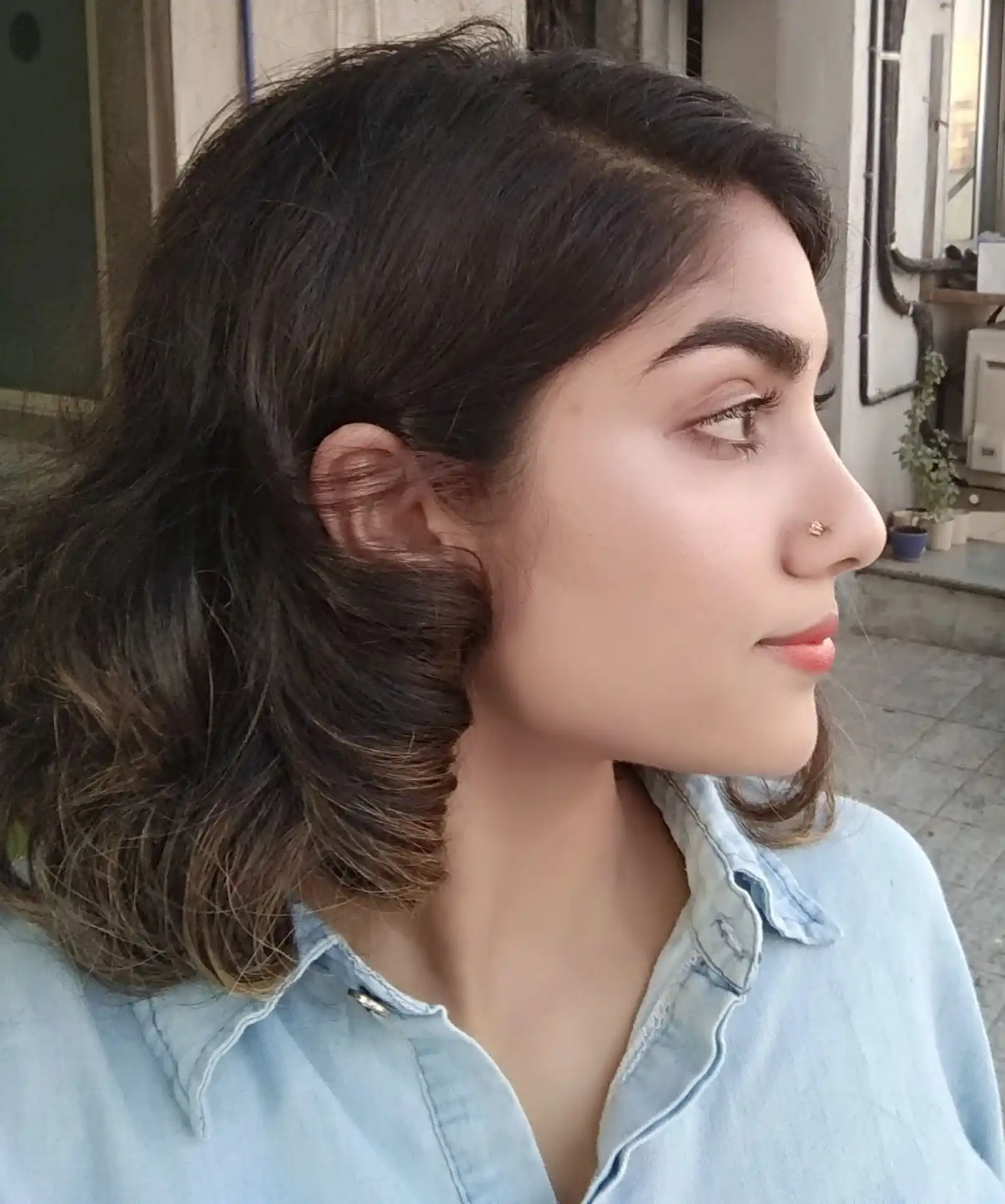 Kahini spends an embarrassing amount of time eating Chinese food and watching Netflix. For proof that she is living her #bestlife, follow her on Instagram @kahinii.