Nineteen-year-old Amulya Leona Noronha will be released from prison today after she got "default bail". She has been charged under sedition for saying "Pakistan Zindabad" but there was more to her speech.
At a time when most of the country has been focussed on the coronavirus pandemic, authorities across the country have been cracking down on dissidents, critics of the government, and those who participated in the protests against the controversial Citizenship Amendment Act earlier in the year. But there is some good news coming from Bengaluru. A day after sessions court  rejected the bail application of 19-year-old student, Amulya Leona Noronha, a magistrate court granted her default bail. This is because the state had failed to file the chargesheet within a given time period. The teen, a student of journalism and English, was arrested by Bengaluru Police in February on charges of sedition, after raising the slogan of "Pakistan Zindabad" at an anti-CAA rally held in the city.
Finally! : Jailed for 'Sedition', Amulya Gets Bail After 3 Months https://t.co/ahulx7L1vi

— nikhil wagle (@waglenikhil) June 11, 2020
The Bengaluru police were due to file the chargesheet on May 20, but did so only on June 3.
Noronha's bail hearing was also initially delayed because of the imposition of the nationwide lockdown, which came into effect on March 25. Her hearing finally come up on Wednesday, but the sessions court rejected her plea, declaring, "If the petitioner is granted bail, she may abscond."
Rejecting Amulya Leona Noronha's bail plea, judge said in his order, "If the petitioner is granted bail, she may abscond. Therefore, the bail petition of the petitioner is liable to be rejected."

True. She is no Vijay Mallya or Nirav Modihttps://t.co/FPTx6s1uNr

— Indrajit | ইন্দ্রজিৎ (@iindrojit) June 11, 2020
Supporters of Noronha claim that her intentions for raising the "Pakistan Zindabad" slogan are being wrongly portrayed by the prosecution. In a report by The Indian Express, a friend of Noronha's who was also at the event on February 20 said, "Before she could complete what she wanted to say they surrounded her and grabbed the microphone. She was later placed under arrest on charges of sedition. What she was trying to say was, if we love one country it does not mean we should hate another."
The 19-year-old man who brandished and fired a gun at Jamia students, injuring one, has NOT been charged with sedition. 19-year-old #AmulyaLeonaNoronha has been charged with sedition, for a poor choice of opening phrase in an attempt to say "Zindabad" to all South Asian nations.

— Kavita Krishnan (@kavita_krishnan) February 22, 2020
Videos taken of the incident do show Noronha being interrupted before she could finish saying what she intended to. Even as the microphone is snatched away from her, Noronha appears to follow the "Pakistan Zindabad" slogan with a "Hindustan Zindabad" slogan, appearing to be making a statement about unity among the two nations. However, her arrest under charges of sedition effectively painted her as a threat to the security of India. When the controversy first erupted, the right wing group Sri Ram Sene even declared a bounty of ₹10 lakh for anyone who killed Noronha, who it bears repeating, is a 19-year-old girl.
Activist of right-wing group Sri Ram Sene announces Rs 10 lakh bounty for killing Amulya Leona who shouted pro-Pakistan slogans at anti-CAA event in Bengaluru

— Press Trust of India (@PTI_News) February 22, 2020
Now, after spending more than 100 days in jail, Noronha will be released on Friday.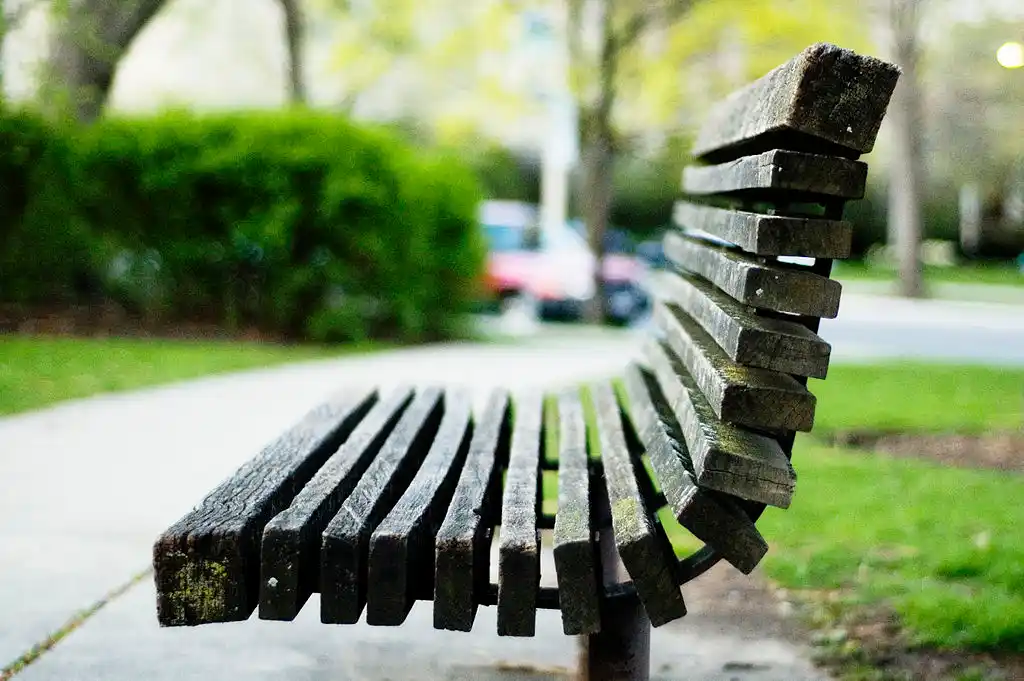 The Arré bench delivers stories that mattress. It hasn't achieved much sofar. But it's getting bedder.