In Houston, white neighbours took a knee and begged for forgiveness from members of the African-American community, showing us the better side of humanity.
The protests against the killing of George Floyd currently engulfing the US are accompanied by horrific imagery on social media – police using brutal force against protesters, looters and rioters causing wanton property damage, and toxic insults being hurled with abandon. Against this backdrop, one video from Houston, Texas, stands out because instead of violence or hate, it showcases solidarity and understanding.
Black And White Houstonians come together for Prayer in Houston's 3rd Ward Cuney Homes Sunday for #GeorgeFloyd #Houston #Onmyblock92

"Father God we asked for forgiveness from our black brothers and sisters for years and years of racism." pic.twitter.com/ffEeCdOKDJ

— THE BLOCK FAM (@OnMyBlock92) June 1, 2020
The video is of a "prayertest" in Houston, where parishioners of a local church gathered to join hands and pray for an end to the troubling events across the country. Houston was the hometown of George Floyd, who was killed by police officers in Minneapolis and whose death was the spark that led to the nationwide protests and rioting.
Members of a Houston church gathered in the same spot where George Floyd grew up to pray and ask each other for forgiveness. #TheMoment pic.twitter.com/T3g8nZ0Irq

— CBC News: The National (@CBCTheNational) June 2, 2020
The gathering was held in Houston's 3rd Ward Cuney Homes, where Floyd grew up, giving it an added significance. At one point during the "prayertest", the white attendees stood opposite their black counterparts, and kneeled down to ask forgiveness for "years and years of racism" from their brothers and sisters in the parish.
This took place yesterday, in the cuney home projects in THE 3rd Ward, Houston, Tx! The home to George Floyd! You gotta be from Houston to feel the power of these white men and women, humbling themselves and kneeling in the projects, repenting and asking for forgiveness❤️ pic.twitter.com/vnZ9dwbk7A

— Sydney Symone Sexton (@Sydsymsex) June 1, 2020

The visuals are powerful, pointing the way to a more just future where stereotyping is replaced by compassion. The video quickly went viral, drawing praise from across the world for how it showcased the better side of humanity.
Humanity is still alive!

White neighbourhood kneels to ask black community for forgiveness for years of racism.#GeorgeFloyd #Houston #humanity pic.twitter.com/l9iC3arwOR

— IndiaToday (@IndiaToday) June 2, 2020
This did not mean that there were no cynics and doubters, however. Some saw the gesture at the "prayertest" as pandering, and called it cringe-worthy for the way it depicted white people asking for forgiveness for the crimes of their ancestors.
The cringiest video of the year so far

— Matt Walsh (@MattWalshBlog) June 1, 2020
However, those that chose to call out the video for perpetuating inequality clearly did not have all the information, as shortly after the white parishioners took a knee, the black parishioners joined them, going down on their knees as well and participating in a joint prayer.
This supports my theory that people are able to easily manipulated.

The black attendees responded by kneeling down to join them in prayer as the rain beat down … https://t.co/XbZI2RUJoN via @MailOnline

— Alice in Q-land (@GlimmerAnon) June 1, 2020
Though it's undeniable that the US has a problem with systemic racism, incidents like these light the way to a better, more just future.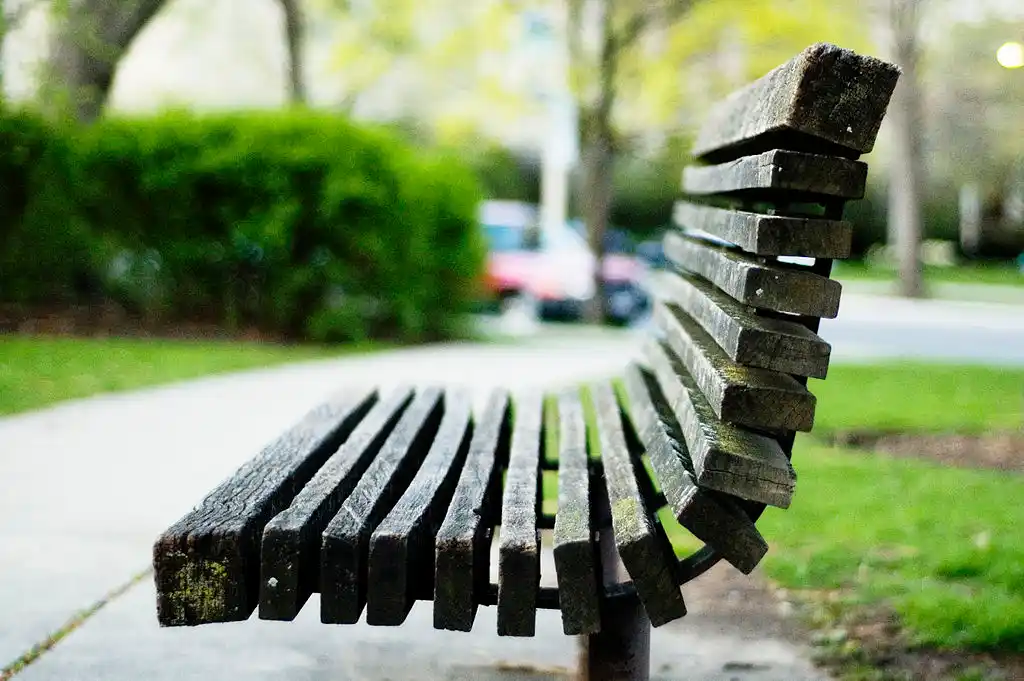 The Arré bench delivers stories that mattress. It hasn't achieved much sofar. But it's getting bedder.