Hidayatullah National Law University students have been up in arms, protesting rampant sexual harassment on campus. This could have been a story about the strength of young women fighting the embedded structures of educational institutions. But it seems in danger of becoming a reminder of the impunity of men in powerful positions.
The most important grassroots-level student mobilisation since JNU in 2016, is happening under our noses right now. And most of us seem to know precious little about it.
For the last eight hours, a massive number of students of Hidayatullah National Law University (HNLU) in Raipur have been on an indefinite hunger strike demanding the immediate resignation of their Vice Chancellor, Dr Sukhpal Singh. The #NotMyVC protest by the HNLU students comes on the back of over a month of inaction by Singh about sexual harassment allegations against a faculty member, who they claim is being protected from investigation. The students' grouses further include denial of basic facilities – like research opportunities, funding for moot courts – to concern over financial discrepancies, sexism in hostel curfew timings, and quality of academics.
Back in March, a faculty member had allegedly asked a second-year-student to dance for him in front of the class. "I have seen you dance in parties. Why don't you dance for me here?," he had reportedly asked her. Talking to HuffPost India, the student claimed that he kept pestering her to dance for him, despite her evident discomfort. She also revealed that he would routinely call her to his room and say things indicating that he was stalking her. Scared, she approached a female faculty member and a hostel warden, who suggested that she "get used to it" and justified his actions as an outcome of his orthodox beliefs.
It was only when several of her classmates confided in her with similar stories of harassment at the hands of the same faculty member in the months after, that the students decided to take action.
And last month, a petition that detailed 12 instances of harassment at the hands of the faculty member was signed and supported by 51 students in the class. Six victims even made their names public in the document. This could have been a story about the strength of young women fighting against the embedded power structures of educational institutions. But all it seems in danger of becoming, is a reminder of the impunity of men in powerful positions.
This could have been a story about the strength of young women fighting against the embedded power structures of educational institutions.
The students were in for a rude shock when they approached Singh to submit their petition, who instead of taking action, reprimanded them. The faculty member who was accused of sexual harassment, was back in class the next day, seething with rage.
This is an example of the wormhole, through which accusations against any faculty members slip. The same happened at HNLU, when other teachers were accused of passing sexist remarks, such as, "girls come to class so that boys attend classes too" and "if you stare at a girl for 30 seconds it's sexual harassment, so stare for 29 seconds" as detailed in the HuffPost report. Yet none of these faculty members faced due process – the VC refused to forward the petition to the Internal Complaints Committee.
Even as the students mobilised into an all-campus protest against the intolerable conditions at HNLU, a Chhattisgarh High Court directed Singh to step down from his post, after a faculty member filed a petition contesting the extension of his term. During that period, Ravi Shankar Sharma (the principal secretary of the Law and Legislative Department of Chhattisgarh) was appointed as interim VC, who ceded to the students' primary demands.
An official statement was released extending library and hostel timings until 3 am. He also approved the formation of a formal inquiry committee to look into the sexual harassment allegations. "Perhaps for the first time since Singh's reign began in 2011, students found themselves dealing with a transparent administration that was actually interested in students' views, all thanks to the interim vice chancellor, RS Sharma," Aabha Dixit, a member of the student body wrote on LiveWire.
But their joy was short-lived as the Supreme Court reinstated Singh a few days ago, leading to the submission of a "no-confidence" letter against Singh to the Chancellor signed by almost 800 students. Singh, meanwhile, responded with a letter of his own claiming to the students that "none of their actions were in accordance with the law" and threatened them with university closure.
Over the past eight hours, the Vice Chancellor has remained cooped up in his home, refusing to even come to his office or talk to the dissenting students in person. If anything, the #NotMyVC protest offers pertinent lessons on the utter apathy of Indian educational institutions when it comes to prioritising the well-being of its students. It exposes the callousness of men like Singh, who fritter away their tenure indifferent to making the college environment, a safe and functional space for students.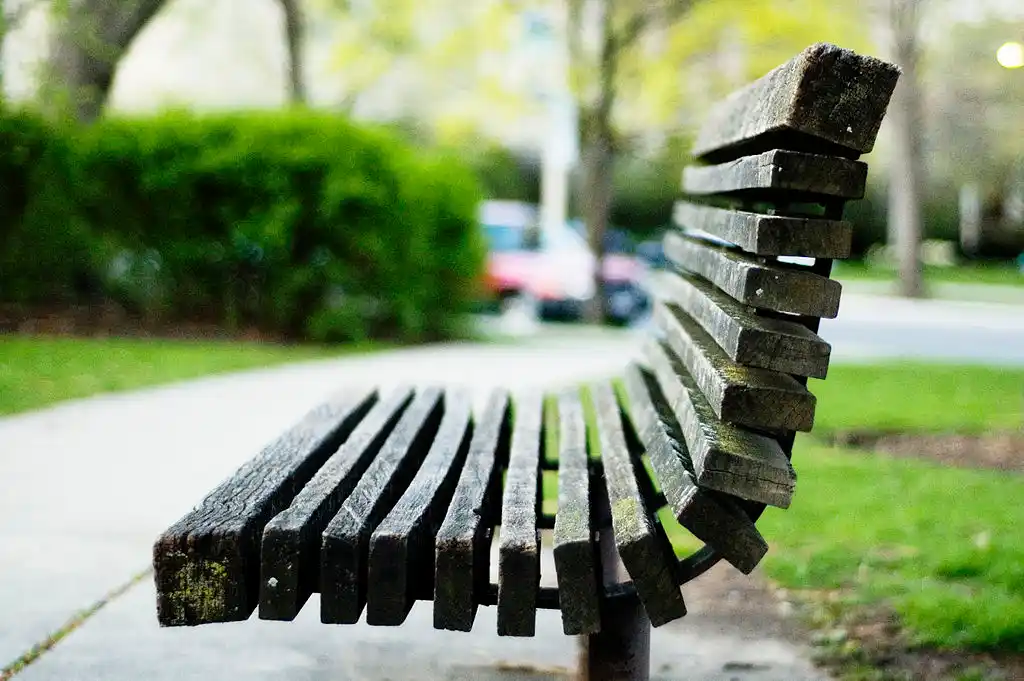 The Arré bench delivers stories that mattress. It hasn't achieved much sofar. But it's getting bedder.