Social media influencer and Bigg Boss contestant Hindustani Bhau's Instagram account has been suspended after being reported by multiple users. It's a big win against hate speech but why are his Facebook and Twitter accounts still running?
Social media in India is riddled with trolls and strange characters who seem to channel those trolls' latent frustrations into online clout, becoming influencers in the process. Vikas Phatak, more popularly known to his fans as "Hindustani Bhau", is one such influencer who has acquired a large following for his rant videos filmed in his car, where he does a poor impression of Sanjay Dutt's gangster characters while frequently threatening violence and verbally abusing the target of his rants. Bhau, or rather, Phatak, maintains profiles on all major social media platforms, like Twitter, YouTube, Facebook, and Instagram. However, Instagram recently banned Phatak's account, which had gathered 3.4 million followers, for violating its community guidelines.
👉Hindustani Bhau's INSTAGRAM account has been removed

👉This after users reported his account on a massive scale

👉His verified Facebook account is still up & running pic.twitter.com/0OTfrzSS2q

— Saahil Murli Menghani (@saahilmenghani) August 20, 2020
While Instagram has not furnished further details as to exactly why Phatak's Hindustani Bhau account was banned, a look at his content on other platforms makes it clear that his repeated threats of violence might have had something to do with it. Two days ago, Phatak said in a video, "System side mein, complaint side mein," before urging his followers to beat up those who joked about religion without considering the rule of law. This prompted many to take notice of Phatak's dangerous speeches, and possibly led to Instagram banning his account.
✊🏼😘 pic.twitter.com/KiZkqnYER7

— Shashank Arora (@ShashankSArora) August 20, 2020
But it shouldn't stop at that. Someone as toxic as Pathak has no place on any other social media platform, be it Facebook or Twitter.
I can imagine #hindustanibhaubhau getting into his car right now & giving the choicest abuses to anti-national @instagram for suspending his account!
But dont worry BhauBhau – @facebook has a long tradition of protecting hate peddlers & nation breakers. I know you will be back! pic.twitter.com/1Q5iIdUde2

— Akash Banerjee (@TheDeshBhakt) August 20, 2020
Phatak's Hindustani Bhau persona was highlighted on a national platform last year when he appeared as a participant in the reality show Bigg Boss. His abrasive, uncouth brand of content has spawned many imitators, who all ape his manner of cursing and threatening whoever they feel like.
He has a verified @Facebook and @instagram account. 4 people (Umesh Dada, Shubham Mishra, Ashraf Shaikh & Virat Sharma) were recently arrested for similar videos. These 4 guys know Hindustani bhau and are highly influenced by him. Will Fb & Insta take action?
CC : @vishalshahis https://t.co/Olebqzb6gf pic.twitter.com/DmqQm6ld4C

— Mohammed Zubair (@zoo_bear) August 18, 2020
After his video calling to disregard the justice system began to attract negative attention, Phatak appeared to double down on Twitter and YouTube, posting a call recording where comedian Kunal Kamra is heard trying to reason with Phatak, and Phatak reiterates the same threats.
https://t.co/dSWWQNrO95
Ye Suno Kunal Kamra Ki Hakikat Mere YouTube Channel Pe Jakar. @MumbaiPolice @AnilDeshmukhNCP @CMOMaharashtra @narendramodi @AmitShah @myogiadityanath @kunalkamra88

— Hindustani Bhau (@RealKingbhau) August 19, 2020
There was also a mass reporting campaign of Phatak's Instagram account by Shah Rukh Khan fans after Phatak supported a boycott of Khan's latest release, Pathan, on his Instagram stories. The wave of reports, both from those concerned by his threatening videos as well as millions of upset Shah Rukh fans must have brought Phatak to the platform's notice, leading to his ban.
Hindustani Bhau Instagram account is deleted because of mass reporting. We all know how and why mass reports happened. What left-wingers couldn't do, SRKians did within a day.If you mess with SRK his fans will troll you

Pehli Fursat mein nikal @RealKingbhau pic.twitter.com/5NlKW2IZSb

— J.A. KHAN 💙(DREAMER)🌟#PATHAN (@SrkianKhan12) August 20, 2020
Naturally, Phatak's many followers are reacting by promising to boycott Instagram. But given how offensive Phatak is to everyone except those who follow him, it's unlikely that they will be missed.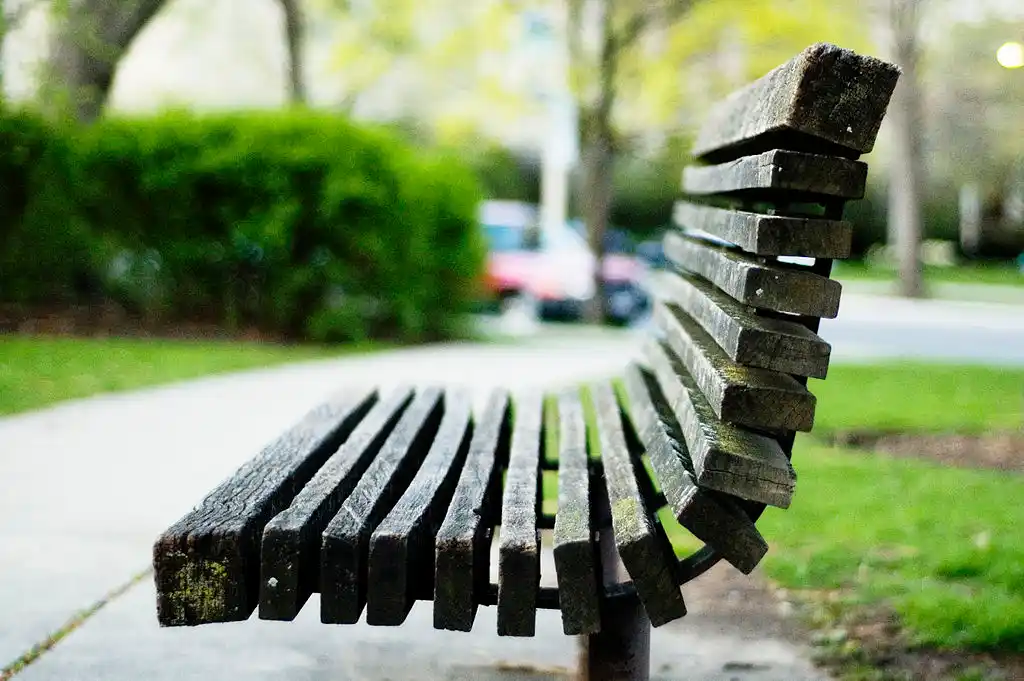 The Arré bench delivers stories that mattress. It hasn't achieved much sofar. But it's getting bedder.