As Nirmala Sitharaman delivered Budget 2020, the future of one segment of the population will change forever. Amid all the amendments and changes in tax slabs, the Chartered Accountancy student will be left to sift through the wreckage.
It'll be in the papers. News channels will be all over it. It'll be all over social media. Thank God for Budget 2020, so people can now finally stop asking each other "Rishabh Pant or Sanju Samson?" – at least for the next couple of days. In fact, while you are reading this, news editors around the country are discussing angles on the budget speech they can pick on that are not already on 15 other websites. Somewhere, a listicle on "10 things from today's budget that affect your cat" is being written.
During the speech itself, Nirmala Sitharaman threw in a couple of hundred crores into various easily forgotten funds and schemes and also come up with new acronyms, that will supposedly take our country on the path of glory. She moved some tax slabs around that will affect you if you have any income in the first place and tell us how much our economy has grown, though you feel pretty much as poor as you were last year.  
But the tamasha will have begun long before the speech. The budget is all uncles at the bus stop and chai shops will talk about, before returning to their generic "Modi has been great for the economy" banter. "Is desh ka kuch nahi ho sakta," the pessimist uncle will announce, the same one who says, "Sab fixed hai," before watching any cricket match. Everyone will turn into a financial expert overnight and casually throw around terms like "fiscal deficit" and "long term capital gains" as if they actually understand them.
Some will call it a "populist budget", some will call it "progressive" and mostly everyone will whine about all the things the budget failed to achieve. The Sensex will fluctuate, depending on the investor sentiments, but the only sentiment you, a regular millennial, has toward it, is to come up with terrible sex puns. This is pretty much the drill each year.
In a few hours though, it'll be back to Netflix and chill. Except for one segment of the population for whom life will have changed inexorably.
Amid all the ruckus, the Chartered Accountancy student will be left to sift through the wreckage. Every budget, their future changes course and that's how it remains for a year, given the changes in tax laws and amendments announced. CA students are the budget session's least-talked about casualty.
Ashwin has a slightly more poetic definition: "The task of preparing for every CA exam can be a bit like taking a dump in a long-distance Indian train.
Ashwin, my neighbour, is one. After six attempts at IPCC, or "inter ka exam", and now five attempts at CA final, Ashwin is the very definition of an unfortunate soul who is stuck in the never-ending loop of hope and failure. To quote him from last year "Yaar amendment pe amendment announce karte ja rahe ha, itne naye laws kaun padhega, tumhara baap (They're announcing amendments like there's no tomorrow; who will study these damned things, your father)?"
Ashwin has a slightly more poetic definition: "The task of preparing for every CA exam can be a bit like taking a dump in a long-distance Indian train. You don't want to, because the toilet stinks, but you also need to get done with this shit. You have to be very precise in your aim and make sure you don't poop at the wrong spot. A lot of strategy goes into staying stiff, focusing, and not falling into the toilet." Who can blame him? As if it weren't terrible enough that he has to plod through these exams, someone comes along and invents a new rule on the fly – like a game of Calvinball.
Amid the tax law amendments that are announced every budget, are the things that can throw you off balance. In budget 2015 for example, the Wealth Tax Act was scrapped entirely. It was good for the economy may be, but it was an easy chapter for us CA students to score. I was so heartbroken and depressed, I even deleted my Tinder profile in a fit of madness.
There was a time when students were studying parts of the Companies Act 1956 and parts of the Companies Act 2013 at the same time. The world might not yet have found a way to travel back in time, but we were already doing it metaphorically. CA students are often left more confused than the BJP spokesmen who had to defend demonetisation on TV channels.
Then in Nov 2017, GST was added into our syllabus, at first for 10 marks. In the same year, I failed my Direct Tax exam because I couldn't remember the new depreciation rate for a certain class of companies that was changed that year. Now, in May 2018 CA finals, GST will become a major chunk worth 75 marks. We will have to start a new subject from scratch. I wish they'd also give us CA students Dumbledore's Pensieve every time a new law is introduced, so we can delete all the previous chapters from our brains.
So while you binge-watch a new Netflix show when the finance minister announces that a certain deduction under a certain section has a new way of calculation for companies who are in special economic zones, remember somewhere a CA student has not yet been able to catch up on the previous season of GoT because that same amendment screwed his exam last year and dragged him into another attempt.
I salute all unsung heroes like Ashwin. Hang in there mate! Hope this budget goes easy on you.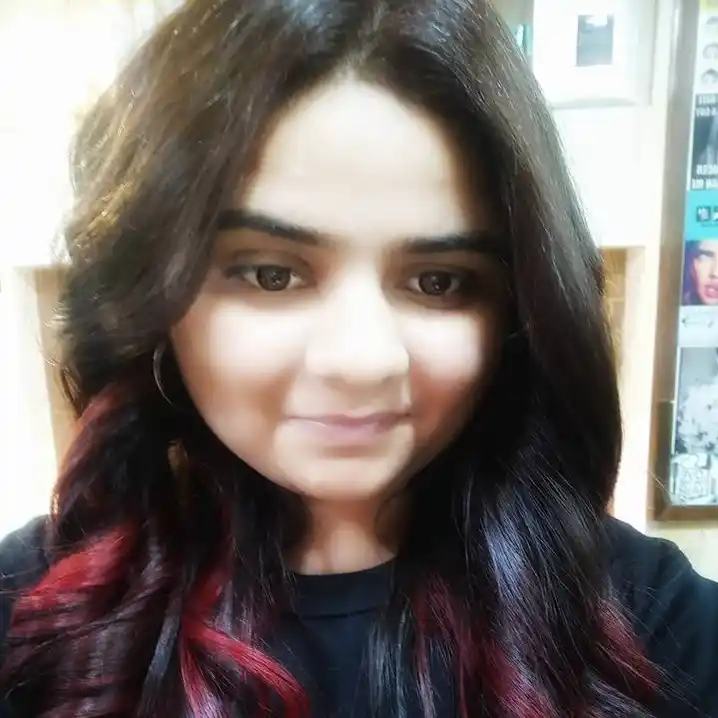 Riddhi was 5,017,020,024th person on earth when she was born. Since then, she has hated crowded places, except music concerts.