In a shocking incident and yet another attack on the media, journalist Vikram Joshi who was shot by assailants in Uttar Pradesh's Ghaziabad has died. Joshi had reportedly filed a police complaint a few days ago against a group of men who were harassing his niece.
In a shocking incident and yet another attack on journalists in India, a media person was shot in the head in Uttar Pradesh died on Wednesday at a hospital. Vikram Joshi, a journalist with Dainik Jansagar Today, was riding his two-wheeler when he was shot by assailants at 10.28 pm in Ghaziabad's Vijay Nagar area. He was accompanied by his two daughters, who were seen leaning over him and crying for help in the CCTV footage.
https://twitter.com/saurabh3vedi/status/1285770198625030144
Joshi was undergoing treatment at a private hospital, where his condition was said to be critical. Nine accused have so far been arrested in the case; two policemen have been suspended.
According to reports, the group was standing in the middle of the road. The assailants pinned Joshi against a car, hit him and then fired at him.
What complicates the case further is the fact that the assailants might have been known to Vikram Joshi and his family. The journalist had filed a police complaint a few days prior, against a group of men for harassing his niece. The police is probing whether the attack is linked to the complaint, although Joshi's family believes it is.
The Indian Youth Congress used it as an example to attack the Adityanath government.
https://twitter.com/RahulGandhi/status/1285788695967051777

This is the state of #UP under the great leadership of #Yogi Ji. Gangsters continue to rule and create fear amongst people. pic.twitter.com/f3dRdt6iJy

— Nimisha Ahuja (@Nims_Ahuja) July 21, 2020
In an interview, Anila Singh, a BJP spokesperson, termed it an unfortunate incident, but insisted that the police had moved swiftly and had apprehended the accused. Akhilesh Pratap Singh, a Congress leader, however, differed from her opinion. He labelled the UP government, a "criminal-friendly government", and said that since the government followed a policy of praising and rewarding criminals, instead of punishing them, it will only embolden them.
Joshi's death predictably drew a lot of attention and distress, particularly from the media community.
Journalist #VikramJoshi death..raises troubling questions
1 why @Uppolice in general fails to act swiftly, in time
2 is #UttarPradesh still a safe haven, where street side goondas also have an easy access to firearms
3 what about @UPGovt policy of zero tolerance to criminals https://t.co/ERRrVVV14X

— Pranshu Mishra (@pranshumisraa) July 22, 2020
Journalist Vikram Joshi who was shot in the head while saving his niece from sexual advances by goons passes away .. who will pay for this crime ? RIP

— pallavi ghosh (@_pallavighosh) July 22, 2020
For some, it is an example of how UP government's claims of improved law and order had been laid to waste.
Joshi's daughter crying and seeking help next to the body. This punctures all the claims of improved law and order by the Adityanath administration. @myogiadityanath @ipsnaithani pic.twitter.com/I0sYxn0mnM

— Saurabh Trivedi (@saurabh3vedi) July 21, 2020
The National Union of Journalists India also condemned the attack.
Condemn shocking attack. Ghaziabad journalist Vikram Joshi (working for daily Jansagar Today and a local TV news channel) shot, days after filing written complaint with local police against notorious elements for misbehaving with his niece. Act firmly pl. https://t.co/Tz8G6WVPq3 pic.twitter.com/8hFrWSWNUa

— NUJIndia.org (@NUJIndiaOrg) July 21, 2020
There was justifiable anger over the fact that no action seemed to have been taken against the men that Joshi had complained about. "Do people have to die before they are heard," an angry user asked.
@ghaziabadpolice @dm_ghaziabad
He filed a complaint against those ppl, and still you guys failed to provide justice to him.
Logo ka marna jarruri hai kya?
Jeetey ji arrest nahi kar saktey goons ko??Why police only take action after ppl die and not before that? #vikramjoshi https://t.co/WmbQJEpNfw

— Ashutosh Gupta (@iashutosh007) July 21, 2020
Unfortunately that seems to be the case. We need stronger laws to protect our media persons. India doesn't need any more attacks on its journalists.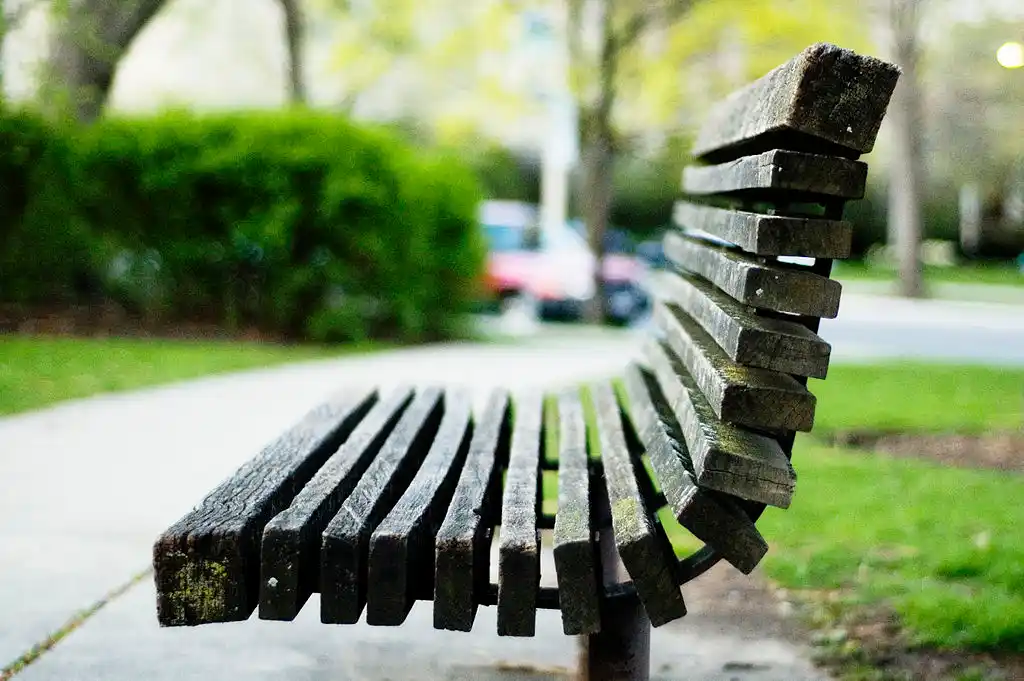 The Arré bench delivers stories that mattress. It hasn't achieved much sofar. But it's getting bedder.