Seriously, privileged Mumbai folks, can't believe this needs to be reiterated every year: Please stop complaining about the visarjans in the city. Where do a couple of million people celebrate, when they don't have the ability to reserve a table at an upscale restaurant and shell out ₹2,500 as entry fee? On the streets, obviously.
Two days before this year's Ganpati festivities commenced in Mumbai and a bunch of fish made a run for it, a friend confided in me that he would spend the next 10 days locked in his house, surviving only on Maggi and the fresh air that comes out of his freezer. Turning up the volume on his speaker so he could more clearly listen to the mumble rap song playing in the background, he said he was afraid what 10 days of "annoying" noise and incessant traffic was going to do to his system. Should he just leave the city, he wondered.
Now this, I find quite pretentious because I think it would have been quite natural for the same guy to not notice a giant crowd gathering to gang up on a biker who cut a lane, or a huge group of people trying to avoid a footover bridge that has been commandeered by a rap crew. This is the same guy who'd tag his friends in a video of the La Tomatina festival and say, "Guys, this is us in 2020". But somehow the sight of fellow Mumbaikars actually celebrating and dancing out on the streets, elicits this sort of gag response: "Why. Are. They. Doing. That. Here?"
As it turns out, that's actually a pretty good question. Why do Mumbaikars have to celebrate Ganesh Chaturthi, Janmashtami, Diwali, on the streets? Well for starters, it's a city where private space is something that Uber is going to have to start selling at a premium soon, and stampedes are what we experience on local trains. The residents have come to an understanding that there's no place for all of us, but we make do.
Then, when you consider the income of the average citizen, you'll realise that not everyone just goes to one of the many Socials when they feel like a couple of beers and some #Insta vibes. For most of Mumbai's middle and lower-middle income groups, Ganesh Chaturthi is one of the few times a year, they get to have a night of dancing with their friends and loved ones. This is their version of a concert or a nightclub.
The chances of a girl being harassed by an inebriated reveller are as high in a plush Mumbai club as on Chowpatty.
But why do they have to do it in my face, on the streets, you ask in a naturally whiny tone. Maybe it's because the city's real-estate prices, even the rentals, are so high, we've invented a new type of house – the one-room-no-window, which most are stuck paying for all our lives. Besides this crippling EMI, many of the original inhabitants of this city, and the villages that made up this city in the first place, are now branded as "illegal" shanties, while the very few rich people have taken over with their houses in high-rises, imported SUVs, and Poetry by Slums and Cheesecake.
So it's understandable that not too many locals are hosting Ganpati soirees with finger food and an open bar to their hundred friends in their front yards. The city streets are their balconies or front yards, where the party unfolds.   
Not to say that a visarjan is not without its problems. Stories of molestation and drunk men creating a ruckus are rife, but these are not incidents restricted only to Ganpati or any street celebration. The chances of a girl being harassed by an inebriated reveller are as high in a plush Mumbai club as on Chowpatty. And does not make anybody less of an offender.
My aunt, an OG resident of Bombay, had this story she used to tell us everytime we visited her. When she was a college girl in the '80s, her classmate had somehow gained access to a Maruti 800, making him the fairest and richest boy in all of the land. With his new-found accessory, the new king of Worli had taken my aunt and eight other friends to Lonavala for a drive.
Now obviously it would be ridiculous to imagine nine people in a Maruti 800 today, especially one without a working air conditioner. But that's how it was then, Innovas hadn't attained self-awareness and taken over the streets just yet.
I'd like to think of Ganesh Chaturthi as a large-scale version of that story. Where do a couple of million people celebrate when they don't have the ability to reserve a table for eight at Kofuku, where they can bitch about how uncomfortable the seating is or how the wine is corked? They celebrate where they don't have to shell out ₹2,500 as entry fee – on the streets.
Ask anyone dancing deliriously at a visarjan, whether they'd prefer to live in a cleaner, less populated city, where you could dance around a fountain and immerse your idol in this artificial lake, while not disturbing the other rich folk with super sensitive ears? I'm sure not one would reply, "No we came here only to make important businessmen cry in traffic."
Maybe I should try to explain this via the lexicon of cool these days – Sacred Games. It's like Subhadra tells her husband Ganesh Gaitonde, "Ganpati ke saamne loudspeaker lagake woh iss liye nahin naachte ke woh bhagwaan ko chahte hain. Uss ek din ke liye dharm unko azaadi deta hai. Society wale unko disco mein jaane ki permission nahin dete, toh uss ek din ke liye woh poore shehar ko disco bana dete hai. Unko lagta hai ki yeh shehar unka hai. Uss din usse lagta hai ke woh sabke barabar hai. Uss din usse lagta hai ke woh chutiya nahin hai, insaan hai." (Broadly, that Ganesh Chaturthi is the one time of the year the masses feel that Mumbai belongs to them. They are rarely allowed to enter discos, so they turn the entire city into an open-air nightclub. It's their annual release – it's the one time the city feels a little more equal, and they, a little human.)
Back in the late 1800s, when Lokmanya Tilak gave Ganesh Chaturthi the flavour it has today, he saw it as a way to bridge the gap between Brahmins and non-Brahmins. The processions were always meant to unite communities. Unfortunately today, Tilak would have had to witness a new battle thrown into the mix: One between hipsters who listen to drum 'n' bass whining about a drummer playing an unidentifiable signature out on the street, and a general class that actually has nowhere else to celebrate.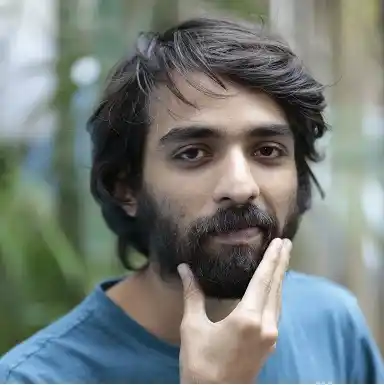 Sagar has lived in Mumbai for most of his life. You can often find him complaining about potholes and local trains when he isn't out having a mediocre time.