If "Serve and Protect" had a face, it would be Uttarakhand policeman Gagandeep Singh's bearded countenance. But Singh – who rescued a man from a rabid mob – is only the latest example of India's actual heroes, who are penalised for doing their job.
You either die a hero, or you live long enough to see yourself become the villain," says Harvey Dent in The Dark Knight, reflecting on the Sisyphean labour that cleaning up a corrupt, flawed, and ultimately broken system entails. He was referring to Christopher Nolan's vision of Gotham City, a grim, desperate place where even the most noble intentions are broken down and remade in the city's bleak image. However, the real world manages to dial up the grittiness even further than Nolan's famously sombre opus, by tearing down our heroes even before they've had a moment of glory.
The most recent case would be that of Uttarakhand policeman Gagandeep Singh. In a perfect world, if the lawman's creed of "Serve and Protect" had a face, it would be Singh's bearded and turbaned countenance. When he saw a rabid mob of Hindutva activists assaulting a young man from another minority community near a temple in Ramnagar, he dove straight into the fray, shielding the victim from the attackers' blows and safely extracting him from the site of the attempted lynching. A video of the incident went viral, and Singh became an instant national hero.
And yet, Gagandeep Singh can't get unanimous praise even after risking bodily harm, handling a volatile situation responsibly, and protecting the life of an innocent man.
The BBC ran a story on 30 May with the claim that Singh would be sent on leave and had received death threats. That seems to have spiralled a bit out of control, because Singh had earlier told The Citizen that he'd received "messages of support, but also of hate" – but denied that they were death threats. He did, however, admit that certain people were displeased with his actions.
Instead of commending Singh's act of heroism, local politicians have been trying to rationalise the actions of the mob, depicting them as guardians of the Hindu community's sentiments. Speaking to ANI, BJP MLA Rajkumar Thukral offered the old chestnut, "We don't go to mosques because we don't have the right to go there… Then why did these men go to our temple with an intention to destroy Hindu Sabhyata?"
While it's nice that Thukral has moved on from beating Dalit women and hurling casteist slurs, to protecting Hindu culture, it's also unfortunate that he followed that up with a statement about how "if police and administration fail to do their job effectively, Hindu Sena will be compelled to take necessary actions to stop these malpractices."
At what point was Gagandeep Singh failing to do his job as a police officer when he saved an Indian citizen from the mob's brand of vigilante justice?
It's not just members of the police force who are learning that in India, nice guys usually finish last.
In a country where doing your job is fraught with actual, physical danger, perhaps that's a stupid question to be asking. After all, we have a long history of undermining real heroism in this country. It's a crisis of morality we're facing, the result of "systemic and cultural failure", as public policy expert Rajendra Pratap Gupta states in an op-ed titled If Those in Power Have No Conscience, What Future Can India Expect? "Most people look at coveted roles and are willing to 'pay' or 'compromise' to be in positions of power," he observes. "Discharging their basic responsibility is the last priority… We might have excellent book-keepers, but where are the conscience-keepers?"
If I may offer an answer, look to the side-lines, which is where those guilty of having a conscience are all too often banished. Like Singh, Shreshta Thakur is another good cop with a backbone of steel. In BJP-ruled UP, she stood up to intimidation from local BJP politician Pramod Lodhi when he was stopped for riding his bike sans helmet, license, and papers. Even as Lodhi's entourage began scuffling with the police, Thakur managed to take him into custody and arrest him for obstructing police duty.
Her reward for standing up to the goons? A transfer to Bahraich, in the boondocks on the Nepal border. After all, if people really wanted to see a strong female policewoman putting miscreants in their place, they'd tune in to Kavita Kaushik on F.I.R.
It's not just members of the police force who are learning that in India, nice guys usually finish last. That fate has also befallen advisors and policy makers. Earlier this year in March, Bhupendra Singh, chairman of the National Pharmaceutical Pricing Authority was transferred from his post for… you guessed it. Doing his job of looking after public interest when he capped prices of essential drugs.
Only a month later, in April, the central government's Ministry of Home Affairs cancelled the appointment of nine advisors to the AAP-led Delhi government. This led to people like Atishi Marlena, whose advice was causing positive change in Delhi's education system, being removed from positions where they could be of most help.
A glass-half-empty type would see this systematic rending of society's moral fabric as discouraging. Fortunately, people like Marlena, Singh, and Thakur are more of the glass-half-full type. The silver lining in reading about these stories is that despite the situation seeming much like Harvey Dent's gloomy Gotham City, these individuals all chose to stand up for what they believed in. Without the promise of a reward. They chose to bring light to a dark place when it was needed most.
All of us who sit in corporate towers, impervious to the weather – actual and socio-political – owe a debt to heroes like Gagandeep Singh and Shreshta Thakur. They're the ones who keep hope alive, and they deserve commendation, not penalties. I couldn't say it any better than Thakur did herself, when she was transferred: "Jahaan bhi jayega, roshni lutayega. Kisi chirag ka apna makaan nahi hota."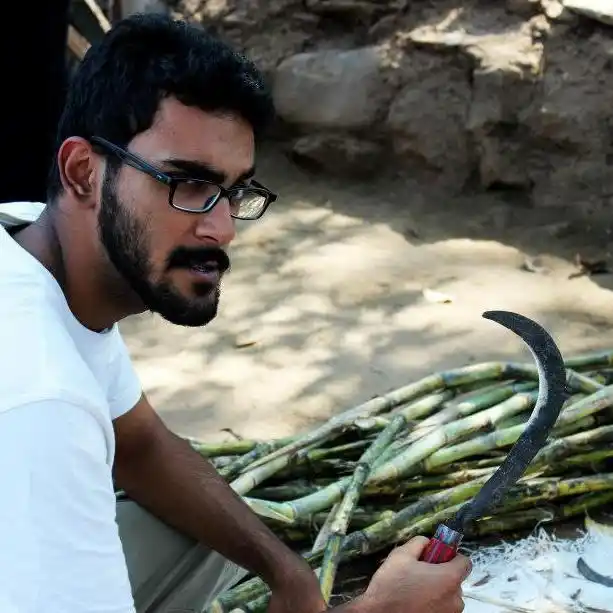 Dushyant Shekhawat really likes his mustache. He grew it himself. You can find him on Twitter at @SeriousDushyant.