Satyendra Pal, a maths graduate from Uttar Pradesh, is conducting classes under a flyover in Delhi. The open-air classroom is the only alternative for students who don't have access to either smartphones, laptops, or the internet.
The coronavirus pandemic has forced the education system to shift to online classes, but Digital India continues to be a far-fetched dream for the underprivileged and poor. For many such students in Delhi, 25-year-old Satyendra Pal is a beacon of hope.
Armed with a whiteboard and markers, the maths graduate has been conducting classes under a partially built Delhi Metro flyover over the past months for students who are missing out due to online learning.
Under a Delhi metro flyover, 25-year-old teaches children who can't afford online classeshttps://t.co/2MRsbX6qbU

— Suraj bisht (@Surajbisht25) July 28, 2020
With strict social distancing norms in place and nearly half a dozen students wearing face masks, Pal's open-air classroom is the only alternative for those who don't have access to either smartphones, laptops, or the internet. Students do not have to pay for classes. "I take whatever they give," he told Reuters.
Inspiring: Delhi teacher helps students deprived of online educationhttps://t.co/yAKs4omnvP pic.twitter.com/Ve506OdX7E

— The Times Of India (@timesofindia) July 7, 2020
Pal's students live in slums where electricity is erratic. The children said that schools have started online classes but poor connectivity is a hindrance.
The lockdown isn't the first time Pal, who hails from Uttar Pradesh, has been providing nearly-free education to poor students. In 2015, he started teaching a handful of students under a tree near the slum, and named this small school Panchsheel Shikshan Sansthan.
He then went on to set-up a classroom inside a hut with the help of the slum-dwellers. Since then, his student count has increased to almost 300. However, due to the coronavirus outbreak, Pal shut his classes in March and only began to teach again on the request of desperate and helpless parents.
Graduate Teaches Children In Delhi Slum Without Access To Online Learning https://t.co/o1DyreYWLN

— NDTV News feed (@ndtvfeed) July 9, 2020
With a limited number of students, Pal resumed his classes in July and teaches to batches of six to seven students all seven days of the week. And his efforts are being lauded by everyone who comes across his story.
Yeh hai naya hindustan!

Challenge jo bhi ho
Jhukegi nahi! Rokegi nahi!

Hats off to this young teacher!#nayahindustan#children#IndiaFightsCorona

Graduate teaches children in Delhi slum without access to online learning | Article [AMP] | Reuters https://t.co/1fOvmTGV69

— maverick_harsha (@harshanomics) July 24, 2020
the oh so dedicated teachers deserves reward,salary increase atleast #India ❤️

— Shantay🇵🇭♥️🇺🇸🌏 (@iklt3a) July 7, 2020
While the government has pushed for classes to go digital, according to a 2017-2018 report only 23.8 per cent of households in India have access to the internet. Besides adapting to digitalisation amid the uncertain future of traditional approach to education, providing internet facilities to a large population continues to remain a staggering challenge for our country.
Even so, it's teachers like Pal who ensure that no child is left behind.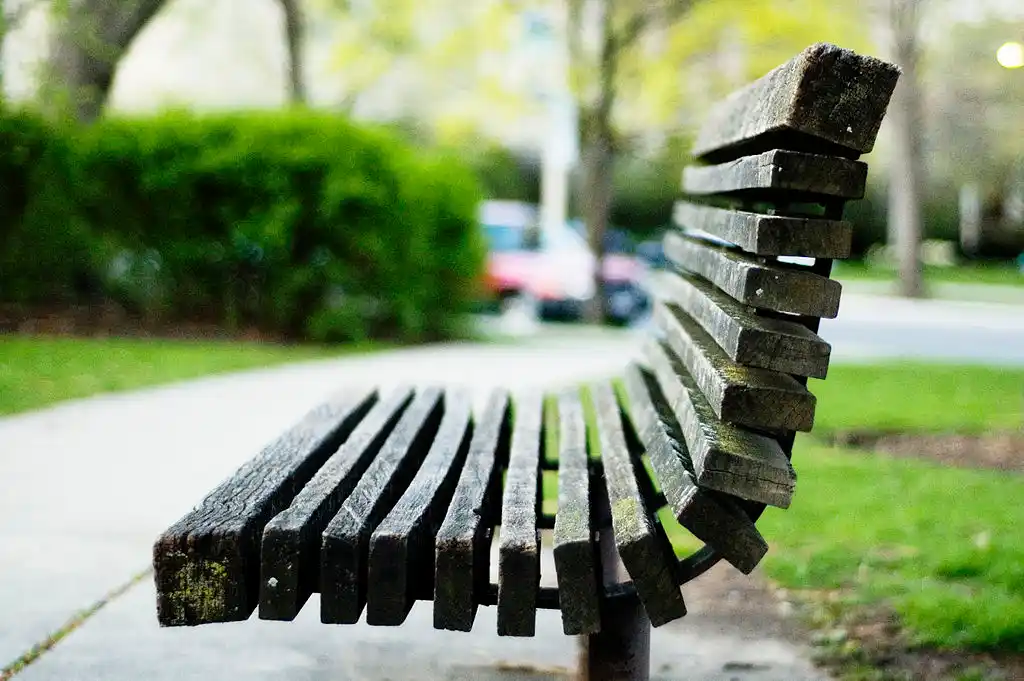 The Arré bench delivers stories that mattress. It hasn't achieved much sofar. But it's getting bedder.