Ahead of the Operation Blue Star anniversary, social media users realised that Facebook and Instagram had blocked #Sikh. After outrage from the community, it has now been unblocked.
Facebook has not bothered to flag Donald Trump's "inflammatory" posts on the George Floyd protests. But it did not think twice before blocking #Sikh and #Sikhism for a number of users. Instagram and its parent company have been called out by social media users for reportedly blocking the hashtag on their platforms. Instagram was quick to lift its ban, citing the censorship as a "mistake", Facebook took a couple of hours to do the same.
Interestingly, it admitted that the block had been in place as early as March 7 and was brought to their attention only on Wednesday, June 3, after receiving "feedback". The management claimed that the hashtag was banned "following a report that was inaccurately reviewed" by their team.
We became aware that these hashtags were blocked today following feedback we received from the community, and quickly moved to unblock them. Our processes fell down here, and we're sorry.

— Instagram Comms (@InstagramComms) June 3, 2020

The ban came to light when many Sikhs worldwide wanted to post about the anniversary of the Operation Blue Star, which involved the Indian Army storming the Golden Temple on the night of June 5, 1984.
Why has Instagram blocked the hashtag #Sikh @instagram @mosseri?

In the same week that #Neverforget1984 trends on Twitter, Instagram seemingly conspires to suppress the truth about the atrocities of the 1984 Sikh genocide by censoring the faith of 27 million people. https://t.co/2JoHTYGYjY

— SikhPressAssociation (@SikhPA) June 3, 2020
Several users highlighted that every #Sikh hashtag searched for on the photo-sharing space was met with an error window. "Posts for this hashtag are temporarily hidden because of unusual activity that may not meet Instagram's Community Guidelines," it said.
Poet and author Rupi Kaur hit out at Facebook's blatant hypocrisy and double standards in violation of "free speech".
the hypocrisy of @facebook's approach to free speech:

zuckerberg says fb's principles prohibit him from blocking trump as he incites violence & hate.

meanwhile as sikhs raise their voice to mark the injustices of 1984: sikh hashtags are blocked.@instagramcomms do better. https://t.co/wk53NvKbIz pic.twitter.com/vMEw7f02Gv

— rupi kaur (@rupikaur_) June 3, 2020
Ravi Singh, founder and CEO of Khalsa Aid, too called out Facebook CEO Mark Zuckerberg for trying to silence the grievances of the community.
It's absolutely crazy that @Facebook has banned the #Sikh hashtag !!!!

Is mr #Zuckerberg now banning people who are #Sikh ?!??

This must be THE STUPIDEST ban ever !!! @fbnewsroom @facebookapp pic.twitter.com/M5gQc0PypF

— ravinder singh (@RaviSinghKA) June 3, 2020
Many others shared a similar sentiment and couldn't understand "why" would the ban occur in the first place.
I wanna question @instagram why the #Sikh is being hidden? Why are our injustices and the genocide being covered up from mainstream media after 36 years of still no justice?

— vehla (@Skenghhh) June 3, 2020
Dear @instagram, Sikhs worldwide are shocked at hashtag #Sikh being blocked. Receiving the following message, "we restrict certain content and actions to protect our community" when we use hashtag #Sikh. For this awful & discriminatory experience, @InstagramComms must answer. pic.twitter.com/ZiL1qqP5Do

— Harjinder Singh Kukreja (@SinghLions) June 3, 2020
Following the outrage, Adam Mosseri, head of Instagram, replied to Kaur's tweet saying, "Not sure what's going on here" and assured that the team was "investigating why this happened" and would "circle back".
Not sure how the #sikh hashtag ended up blocked. It's now unblocked on Instagram, we are working to unblock it on Facebook, and we're investigating why this happened.

— Adam Mosseri 😷 (@mosseri) June 3, 2020
It is important to note that it is not the first time that Facebook has inexplicably singled out a community. At a time when Americans are fighting back years of oppressive systematic racism, the social media giant earlier this week "incorrectly" blocked #blacklivesmatter messages on Instagram. It reasoned that the ban was due to a spam-detection system in place and was by no means a planned effort to drown out the rising voices.
2/ Given the increase in content shared to #blacklivesmatter, this technology is incorrectly coming into effect. We are resolving this issue as quickly as we can, and investigating a separate issue uploading Stories.

— Instagram Comms (@InstagramComms) June 1, 2020
With apologies for falling short in their efforts and for causing inconvenience to the Sikh community at an "incredibly important, painful time", the Instagram team stated that it would take "necessary steps so this doesn't happen again."
This is an incredibly important, painful time for the Sikh community. We designed hashtags to allow people to come together and share with one another. It's never our intention to silence the voices of this community, we are taking the necessary steps so this doesn't happen again

— Instagram Comms (@InstagramComms) June 3, 2020
Although a few users were able to see and interact with the hashtag, the company has failed to provide any clarity or a viable reason as to why their platforms failed to detect the error by themselves.
was talking abt how happy and proud i was that #neverforget1984 was getting attention and trending, just to see #sikh had been censored on Instagram and Facebook. The censors been removed now but why was it even censored in the first place?? @instagram @Facebook

— Navreet Dhaliwal (@navreetd_) June 3, 2020
Facebook's lack of explanation has led users to factor in the ever-changing algorithm and a deliberate human intervention to moderate people's speech.
The blocking of #sikh hashtag on Facebook and Instagram earlier today, on the anniversary of #neverforget84 is a classic example of algorithm bias and trolling mixed together. How you ask, let me break it down for you. 1/5

— Arvinder Singh (@askang) June 3, 2020
It is starting to seem like Facebook is selective in picking "what's on your mind".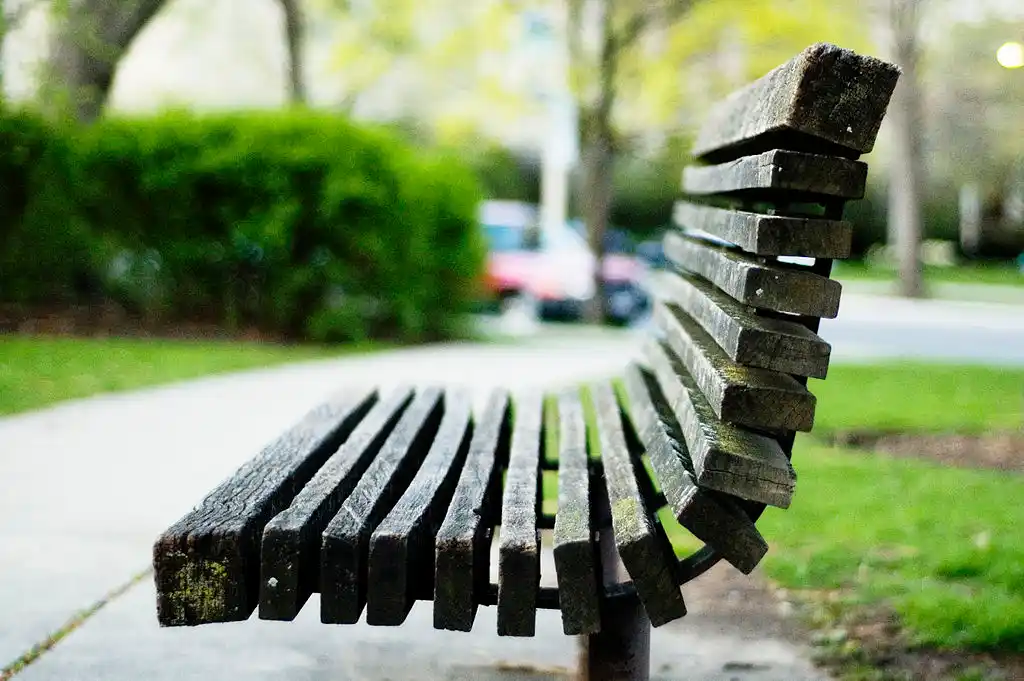 The Arré bench delivers stories that mattress. It hasn't achieved much sofar. But it's getting bedder.