I'm 30 and in the final year of my PhD. The peculiarity of my life hit me when my seven-year-old niece asked me, "Aap bade ho ke kya banoge?", a question all my relatives have been wanting to ask me.
I'm at a strange juncture in life. I'm 30, at that point where most of us are beginning to finally figure our lives out. Our roaring, callow 20s are behind us. We appear more responsible and our parents are finally able to trust us to behave like adults. Our careers are in stable positions. So the last question anyone at my age wants to hear is, "Chachi, aap bade ho ke kya banoge? (Aunty, what do you want to become when you grow up?)"
But this question is par for the course for someone like me, who is still studying. I'm in the final year of my PhD. For the last two years, my married life has involved living in the University Campus in South Delhi during the week and visiting my husband and in-laws on weekends. It's the only life I've known.
This peculiarity hit me last weekend when my seven-year-old niece interrupted my afternoon reverie by popping the "bade ho ke" question, to which I had no answer. As I looked around the room, fumbling around for what I should tell her, it dawned on me that everyone in the room had the same question on their minds. My niece's concern wasn't exclusive.
It was essentially one of those moments when you are filled with so many emotions at the same time that all you can do is either cry or laugh out loud. I laughed and told my niece that I had no idea, asking her the same question in return. Immediately, the people in the room began to offer their versions of what they wanted her to become — doctor, teacher, model, sportsperson. After listening to everyone's desires for her future, my niece turned to me and said, "I also have no idea." Her innocent answer elicited an affectionate laugh from the room, and then it was business as usual for the crowd.
Except, me that is.
On that day, my family's quiet interrogation about my life's decisions brought me face-to-face with the disdain for academia in Indian society. Naturally, an adult who's studying is such an anomaly that even a child believes that she is yet to grow up. It's precisely why my family considers me a student and not a scholar. And, why our society looks at academics as a journey instead of the destination.
"When will your PhD get over?" is how everyone greets me nowadays, as if my PhD is the only obstacle that's stopping them from world domination.
For instance, I can't boast of being an independent woman, only because I don't have the luxury of a monthly salary. My meagre PhD scholarship is just about enough for plain survival. Luxuries such as plane tickets or vacations are gifts for which I have to depend on my family. Naturally, they yearn for me to "grow up" and "stand on my feet" (code for me to either get a job or role-play as the dutiful wife), which is understandable. But what baffles me is how cheaply "You will understand when you experience real life" is tossed around as a comeback to express that yearning. It's as if I've been experiencing Narnia all this while.
Back when I was 24, the first blow against my future in academics had come from my father. When I decided to choose education over employment, he was flabbergasted. "You are not a Viceroy's daughter to go for such long-drawn educational programmes like PhD. I have no money to support you," he told me. The fact that the post of Viceroy was abolished in 1947 didn't stop him from making that comment and I remember making a mental note to use more foolproof taunts when I chide my future children. But, one thing was obvious: My parents labelled my interest in higher education in the same way we view Ram Gopal Varma movies: an utter waste of time.
"When will your PhD get over?" is how everyone greets me nowadays, as if my PhD is the only obstacle that's stopping them from world domination. For women, this question is often underlined with an equally troubling second: "When will you get married?"
Because I had already thought one step ahead and married well in time, my relatives overcompensated by doubling up the number of times they inquired about the duration of my course. Such is their dedication that it feels like they have been tasked with making a research proposal for me. Jokes apart, I did recognise that the marginal utility of me adding another degree to my name had drastically fallen for my family.
As a 30-year-old married woman, doing a PhD means that I am in work mode every second of the day, but taken even less seriously than a guy pursuing Humanities. It doesn't matter how many nights I stay up or how many words I write for my thesis, my PhD will inevitably be labelled a "hobby". It means disappointing my already disappointed loved ones by missing countless birthdays, wedding functions, and anniversaries. It means multi-tasking my ass off to successfully manage a degree and a long-distance relationship, but being told about how lucky I should feel because my in-laws are "letting me study". But mostly, it means that the fact that I have learnt a foreign language, travelled around the country, made fully funded international trips for presentations and contributed significantly toward the expenses of my modest wedding in the past years as a mere student, will always remain an afterthought.
Maybe I should really start thinking about what I want to be when I grow up. Definitely not a nag.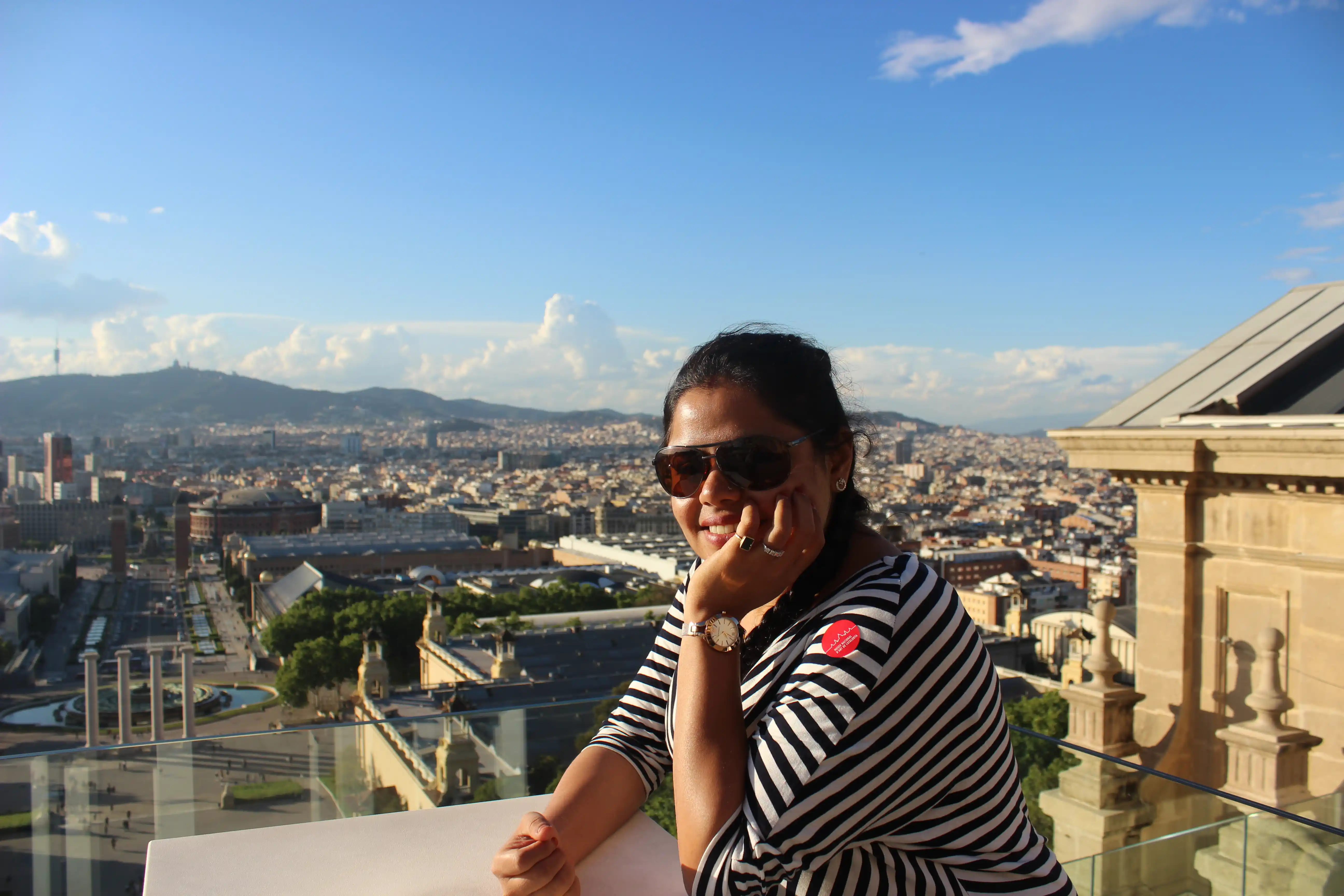 Vijayta Mahendru holds many things in her heart to tell the world. She has started with writing them down, one by one. Also, she loves horses.