Delhi continues to choke but let's keep sparring on Twitter. Probably it's just wise to believe the Environment Minister Harsh Vardhan when he says, "Air pollution isn't a killer."
Delhi's toxic air has prompted Dilliwalas to start a #QuitDelhi movement, whose effectiveness is oddly reminiscent of Shah Rukh Khan in Devdas. You can hear random Dilliwalas tell each other, "Babuji ne kaha Congress ko chhod do… Congress ne kaha Kejri ko chhod do… Kejri ne kaha gaadi ko chhod do… aaj sabne keh diya saans lena hi chhod do… Ek din aayega jab woh kahenge, duniya hi chhod do."
Woh din aa gaya. That day is here.
A section of our leaders, the people responsible and paid for keeping us safe, is feuding with the National Green Tribunal over odd-even, while the other has gone into denial mode. It was hard enough breathing in this city; right now, it is difficult to catch one's breath as this political shitshow unfurls. The only way to keep going is to play our national sport, the blame game. So without further ado, here are the various parties at fault for our hazy predicament.
Sab BJP Ki Galti Hai
Our Union Environment Minister Harsh Vardhan said air pollution is harmful but not a killer, and that the people of Delhi shouldn't panic. Thank you for your reassuring words of wisdom, Mr Harsh Vardhan but it is difficult to believe a man who, at a clean energy meet in Beijing, said that his government is using senior IIT scientists to prove the importance of cow milk to world. The dude simply doesn't seem to be interested in the environment, unless people believe that cows exhale oxygen.
Interestingly, the BJP oversees Delhi's most powerful administrative body, the Municipal Corporation of Delhi, and has for 10 years. It is responsible for civic cleanliness and for fixing Delhi's dust problem. And their work is right in front of your nose. But you probably can't see it, because of the smog.
Aam Aadmi Party aka Dharna Productions
The AAP government should've seen this coming, especially after a "pollution emergency" was declared last year. Kejriwal cannot use the "Fool me once shame on Modi, fool me twice shame still on Modi" argument any more. Crop burning is the single biggest reason for the smog, as presented by an IIT Kanpur report last year. This is an old observation, and Kejriwal's done as much about it as the bro selling anti-pollution masks on the road. Actually, I take back my words. The mask guy has definitely done more.
When you are the most polluted city in the world, infighting is exactly what Delhi needs, doesn't it?
But actions don't count, only protests do. And AAP excels at gimmicks. Case in point: For crop burning, Kejriwal flirted with Punjab CM Captain Amarinder Singh on Twitter, while one of his own MLAs in Punjab was caught burning crops. Kejriwal's other favourite gimmick is odd-even, which has hit a roadblock after the NGT called for a review because Kejriwal wants to exempt women and two-wheelers from the rule.
When you are the most polluted city in the world, this is exactly what Delhi needs, doesn't it?
How Can We Leave the Congress Out?
The Congress, the Grand Old Party of India. Pro tip: One simply doesn't become grand or old without having a few tricks up their sleeves. To ease the national capital's woes, Punjab CM Captain Amarinder has taken exactly zero steps.
The IIT Kanpur study said that because of the direction of the winds in late October, not some, but ALL of the smog was a result of crop burning. But penalising farmers equals losing out on voters. And that's not the way the Congress wants to go.  
If we think about it, smog is not an environmental issue first, but a political one. And the Congress and AAP need to reach some kind of agreement for the benefit of Delhi's population. Heck if we lived in a world where our politicians were actual human beings, maybe our environment ministry would intervene and broker peace, but alas.
So whose fault is it that Delhi is choking? Well don't let someone tell you it's your fault, for successive governments have failed to make public transport attractive and ban older vehicles from spewing all kinds of petro-diesel cocktails into our air. They have failed to keep construction sites draped, and hundreds of other things mentioned here. But you know, it's cool, people will forget. Let's bicker about who should be allowed to drive on what day, or who should be able to burn crops hundreds of kilometres away. Or simply deploy our scientists to debunk fucking cow myths.
Whose fault is it that Delhi is dying? Take a guess.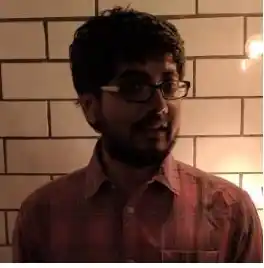 Lover of baby animals, Arsene Wenger, Damien Rice, Peggy Olsen and overly long podcasts. Tweets at @parthsarora.
Confused about most stuff. Writes things.